Roots Rock Rebels: Expert Witness with Robert Christgau
The Dean reviews the latest from Mekon Jon Langford's Waco Brothers and takes a deep dive into the work of Chicago singer-songwriter Robbie Fulks.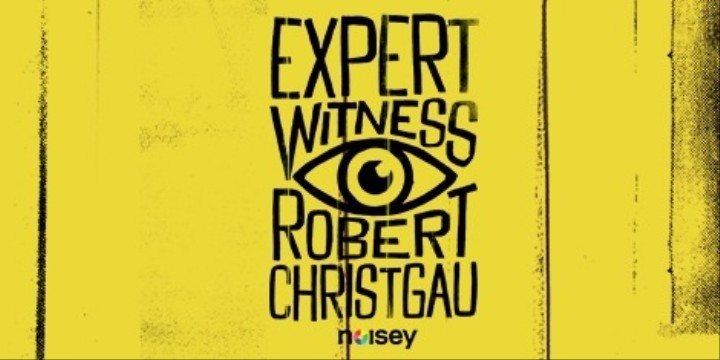 Welcome to Expert Witness with Robert Christgau, the self-proclaimed "Dean of American Rock Critics." He currently teaches at NYU and published multiple books throughout his life. For nearly four decades, he worked as the music editor for The Village Voice, where he created the annual Pazz & Jop poll. Every Friday, Noisey will happily publish his long-running critical column. To learn more about him and his life, read his welcome post here.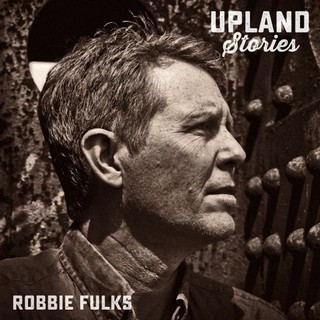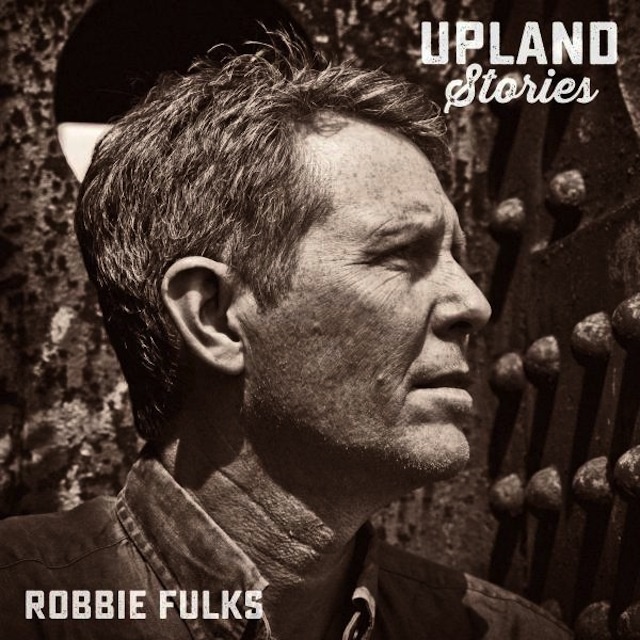 Robbie Fulks: Upland Stories (Bloodshot) On his second straight "folk" or even, oh Lordy, "Americana" album, you can tell the producer is once again, oh Lordy, Steve Albini, not just because five tracks have drums on them but because those drums signify tougher arrangements in general. The approach remains quiet, thoughtful—"Needed," the pocket autobiography of a horny youth turned corny man that's the best song Fulks ever wrote, travels on a single voice and two guitars. But note that the only time the album hauls out one of those reassuring finger-picking jams is also the only time it turns comic—the no-sex-please-we're-country "Aunt Peg's New Old Man," an old man who wields his long bow to show his nephew-in-law's Scruggs banjo how music's s'posed to sound. Elsewhere the m.o. is subtler. Hear how Brazilian viola textures the unresolved James Agee tribute "Alabama at Night," how "Baby Rocked Her Dolly" deploys six pieces to evoke a lonely widower reminiscing in his "old folks home," how Jenny Scheinman's fiddle underlines the adjective in "America Is a Hard Religion." The nearest thing to a throwaway is "Sweet as Sweet Comes." Bass and organ provide all the weight it needs. A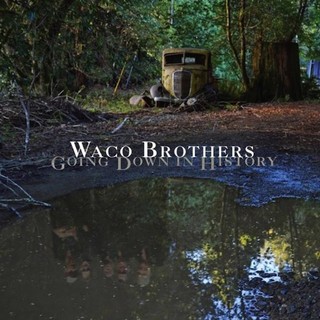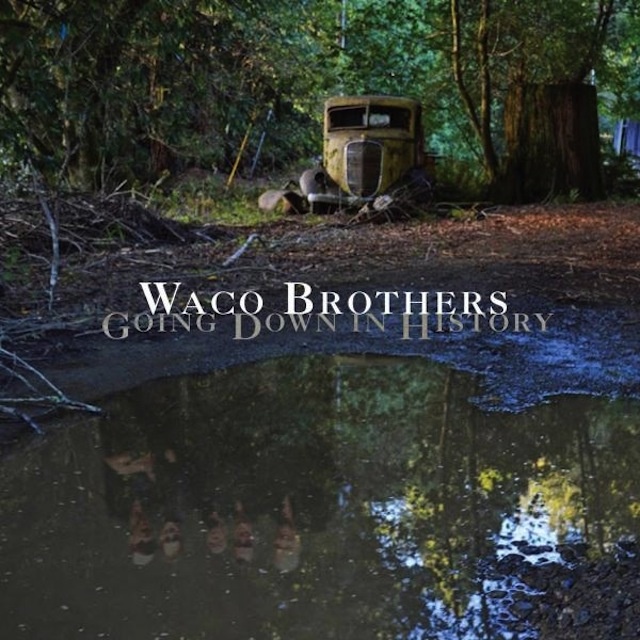 The Waco Brothers: Going Down in History (Bloodshot) Ten songs in half an hour with little to distinguish them formally or harmonically but plenty emotionally. Jonny Langford and Deano Schlabowske are so fervently acerbic that it doesn't matter much that the full lyrics of "Lucky Fool" and "Going Down in History" don't deliver on their titles the way "Building Our Own Prison" and "DIYBYOB" do. And the playing packs the kind of conviction you expect of college kids who've just figured out that straight rock and roll can take you out of yourself when you really truly feel the need—and really truly bang away at it. "This is the first track of the last album," Deano begins, sounding like he wants never to stop. But half an hour later, he does. For the time being. A MINUS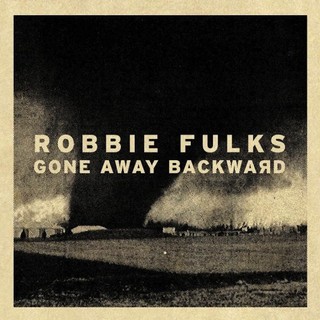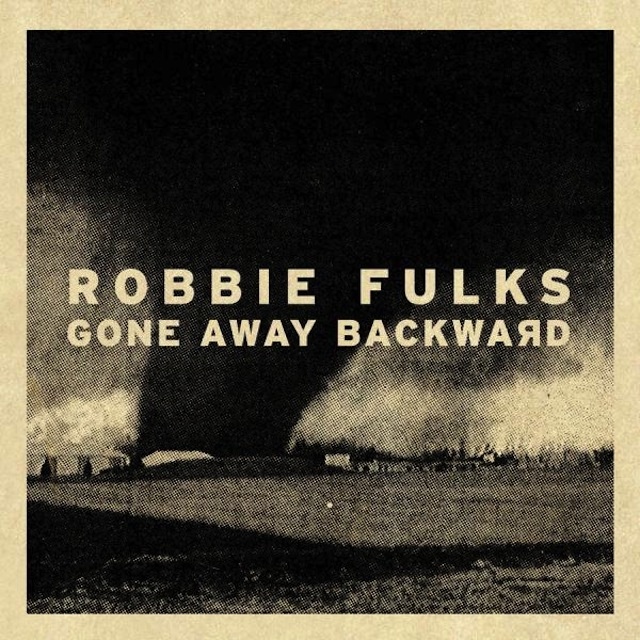 Robbie Fulks: Gone Away Backward (Bloodshot '13) Lest you suspect that Fulks has fallen victim to loser mythology, "Where I Fell" at track two leads to "That's Where I'm From" at track four. First one's a politico-economically sapient tale of drinking won't kill you and rust never sleeps, the second the reflections of a night-school whiz who's climbed from dirt roads and double-wides to two cars and a picket fence—he's sure he did right, proud even, but he also has regrets. You think maybe Luke Bryan would cover this diptych? How about either half of it? Me neither. Oh well—Fulks sings better than Bryan anyway. A MINUS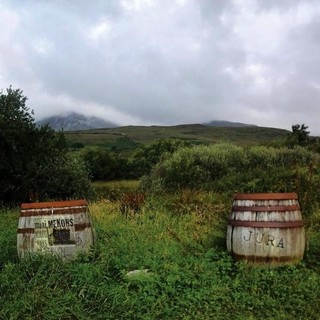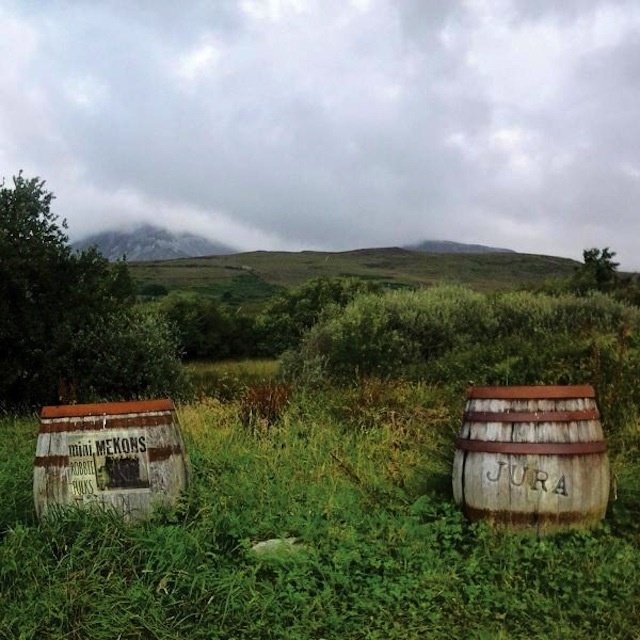 The Mekons and Robbie Fulks: Jura (Bloodshot) Recorded on the Scottish title island for Record Store Black Friday with jaunty pessimist Fulks sitting in for heroic depressive Tom Greenhalgh, this sold out pronto and is now download-only. Although Fulks fits in, Greenhalgh is missed, and from Rico Bell's resigned "Reason walks with rabid dogs gnawing at its hands" to Sally Timms's dolorous "But he can't have a harboring here," the performances lack the full-bore joy-in-bitterness their cult fetishizes vinyl for. Yet in the end, it is a Mekons record. It's been quite a long time since that wasn't enough. A MINUS
The Waco Brothers: Cabaret Showtime (Bloodshot) Live covers of rough-cut country chestnuts of varying sheen, plus, er, a Jimmy Reed, a Pink Floyd, two T. Rexes, and a narsty Christmas ditty of their own devising ("Merry Xmas to Me," "20th Century Boy") ***
Robbie Fulks: Revenge! (Yep Roc '07) "Springfield, Salt Lake, Champaign-Urbana/Farmer City, Fairbanks, Gary Indiana/West to east Portland all across the land/We're never home. We're gone. What is it that we're on?/We're on the road" ("The Cigarette State," "The Buck Starts Here") **
Richard Buckner & Jon Langford: Sir Dark Invader vs. the Fanglord (Buried Treasure '05) Langford kids Buckner into taking it easy, which for Buckner is a species of grace, and takes it easy himself to be a good sport, which for him is a kind of slackness ("The Inca Princess," "Nothing to Show") *
Robbie Fulks: Happy (Boondoggle '10) Michael Jackson covers front to back, and why the hell not, but n.b.—the tribute comes easier when he isn't compelled to negotiate the funk ("The Girl Is Mine," "Mama's Pearl") *
Follow Robert Christgau on Twitter and read the archives of his criticism on his website.