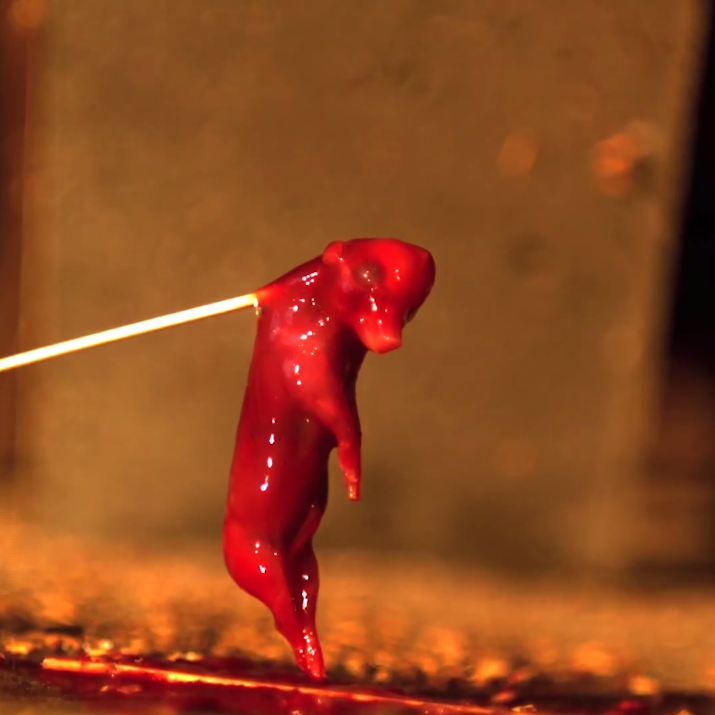 Not for the weak of stomach or the faint of heart.
When our friends over at Relapse Records hit us up about premiering this new video from Arkansas backwoods sludge metalheads RWAKE, they had a little word of warning for us:
"It's REALLY fucked up and probably can't be shown on most sites, but I figured I'd give it a shot anyway... It involves dead pig fetuses getting absolutely annhilated in slow motion in every possible way (tennis rackets, bullets, golf clubs, mouse traps, etc)."
Naturally, our response was "WE. ARE. DOWN." before the link even finished loading.
"It Was Beautiful But Now It's Sour" is a 12-minute titanic of absolutely devastating, doomsday-soundtracking sludge. Check out the Casper Haugegaard-directed video below, so long as you don't have a weak stomach or a bleeding heart. (And yes, all real pig feti were harmed in the making of this film.)
"It Was Beautiful But Now It's Sour" comes off of RWAKE's immense newest LP, Rest—the band's first new material in four years. Stream the full album below: