Dystopia's Landmark 'Human = Garbage' = Twenty Years Old, So Celebrate with the Reissue
The classic LP, given new life by Tankcrimes!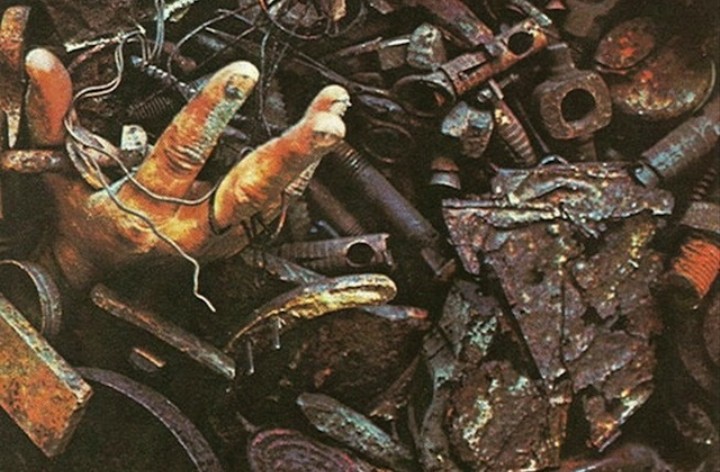 Dystopia destroys, there really isn't that much else to say. Seriously though, if you're actually down and a real head, they should be one of the pillars of your music taste and how you live your life. You should want to drop out of life, patch up a jacket, get some kind of dog, and yell at everyone that crosses the sidewalk near you. You should want to hate humanity as hard as possible and fuck with anyone who represents being a lame. Because as you know, Human = Garbage.
We're super excited to post a pair of remastered tracks fromthe 20th anniversary edition of Human = Garbage, the landmark LP that featured both "Stress Builds Character," and "Hands That Mold." More details on the release:
"Blending images of societal decay, inner turmoil and humanity's destruction of the planet to create a style that goes hand in hand with the music. The 16 page lyric booklet included and the imagery contained are indispensable along side these 12 tracks. Out of print for years these songs find a new home at Tankcrimes. Now packaged as a double LP with 7x7" sized booklet including a digital download card (CD format also available). "
If there's one thing Dystopia pulls off really well that a lot of people don't talk about, it's building tension at the beginning of each track. The intro portion of "Stress Builds Character" is so fucking great you're sure to start shouting indecipherably while listening. It's still hard to top; you should listen to it here again for old times' sake. This reissue will be the first time it will be repressed in years, so don't sleep on it. Get yours via Tankcrimes in October!