'Here Is A Gift For You,' an Old Man Gloom Documentary
The story of the supergroup, told first here at Noisey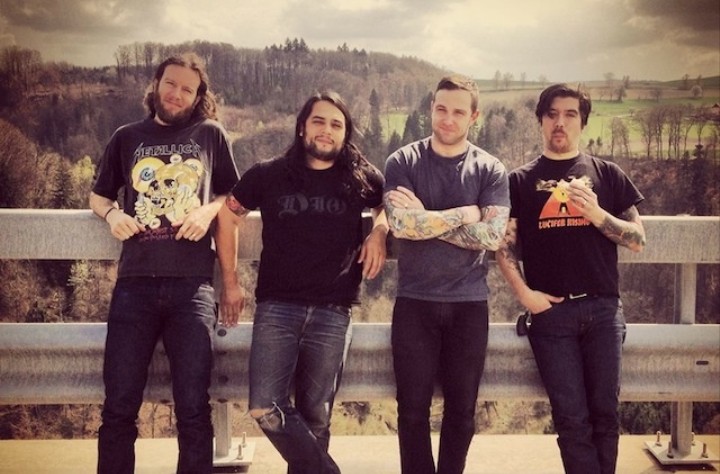 Sludgy hardcore supergroup Old Man Gloom is the subject of a new documentary, which makes it's debut here at Noisey today. During my recent interview with Aaron Turner about the band's forthcoming LP The Ape of God, Turner explained that the documentary was produced to highlight the return of the supergroup around the release of their "surprise" LP NO:
NOISEY: Is the documentary on making the record?
Aaron Turner: No, it is actually kind of everything up to that record. Our friend Kenneth Thomas filmed some of our shows because he was a fan of the band and was excited when we were active again. That was the seed for the film. He did some impromptu interviews with us around those shows and felt like he had some good material, so he suggested putting something together. We gave him a few more ideas of other things that might be good for inclusion and just let him run with it. So, in a way it's sort of like a history or an encapsulation of the band's existence up to the point of making The Ape of God. All the footage pre-dates the existence of that record.
Check out the new documentary above for the first time. If you missed it, make sure and check out two new tracks from their Profound Lore release as well.