Skinny Friedman's "Chobani & Adderall Vol. 2: Romper Season" Mix is Sonic Self-Help
Pop and unlock your full potential.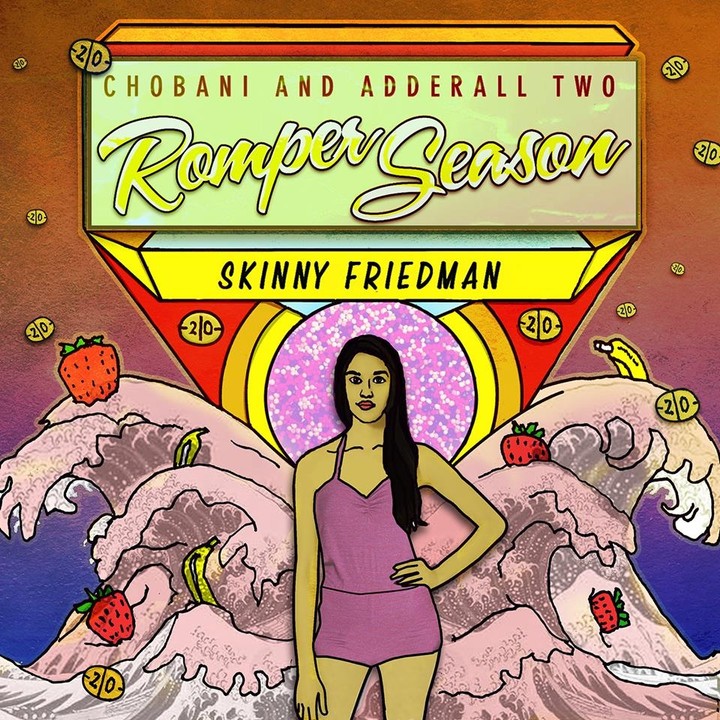 The romper is more than a garment. It's a feeling—the ability and willingness to romp. Badman DJ and Noisey contributor Skinny Friedman has distilled the essence of the romper into a 45 minute mix that'll have you popping and unlocking your full potential, courtesy of the best life coaches on Earth—Gunplay, Katie Got Bandz, Young Thug and more. By the time you get to the Jeremih edit you'll realize your mental anxiety-muumuu has been replaced with a romper of pure DILLIGAF, and you can do anything. Special shoutout to host The Kid Mero for throwing his kid in the outro on some Mufasa hoisting Simba over the haters shit.
Tracklist:
@THEKIDMERO - intro
problem - d.r.u.g.s.
plies - fuckin or what
doughboyz cashout - hella ice
teecee4800 + nano + reem riches - pop a molly
d-lo - tic toc
dom kennedy - nothin like me
504 boyz - i can tell (bounce remix)
ghostface - cherchez le ghost (skinny friedman remix)
jeremih + juicy j - twerk off (skinny friedman remix)
young thug - dead fo real
ty$ + juicy j - ratchet in my benz (skinny friedman remix)
romper season interlude
rich homie quan - type of way
migos + gucci mane - dennis rodman
dew baby - damn
rich the kid + migos - jumpin like jordan
oj the juiceman - no hook
gunplay - drop the tint
katie got bandz - bandz
jeremih - r.i.p.
lockah - higher
august alsina + roscoe dash - work
chief keef - hobby
a$ap ferg + a$ap rocky - shabba
@THEKIDMERO + the kid mero jr - outro