PREMIERE: Fall in Love with New York Again and Again with Nedelle Torrisi's Video for "Double Horizon"
Let's make out in the sunshine.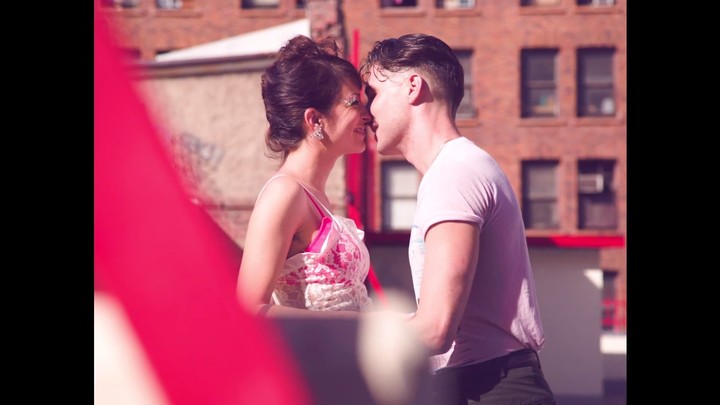 Man, is there a better romantic cliché than being in love in New York City? Nah, there isn't. That's why it's so annoying, because the most frustrating clichés are the ones that are actually true. Nothing beats skipping down a path in Central Park while holding hands with someone who knows all of your disgusting habits and still has the courage to make out with you. In the latest video from Nedelle Torrisi for her track "Double Horizon," we get three and a half minutes of just that. Throughout the sunshine-filled, poppy, and blissful clip, Nedelle runs around the five boroughs with her real life boyfriend Aaron Leigh (who plays in the band Babes) and it becomes apparent very quickly that they are the annoying couple making out in front of you and you want to hate them but they're also pretty cute so, ugh, fine. These scenes are cut up with moments of her hanging out in her bedroom with her friends, presumedly talking to her pals about her relationship. It's all pretty gross. But it's also adorable. Just like love in general! See how we brought that all together? In the end, life is hell but love is sweet so our fleeting existence can be worth something.
Anyways, outside of this catchy song and video, Nedelle Torrisi is someone you should keep your eye on. She's featured as the primary female vocalist on Sufjan Stevens' upcoming record, and recently got off tour with Of Montreal. Watch the full video for "Double Horizon" below, which was directed by Robert Schrober, and you can cop her debut album here via Ethereal Sequence.