Listen to Eric Dingus x Slick Talk's New Single "deathbeDreams"
The title track off of their forthcoming EP.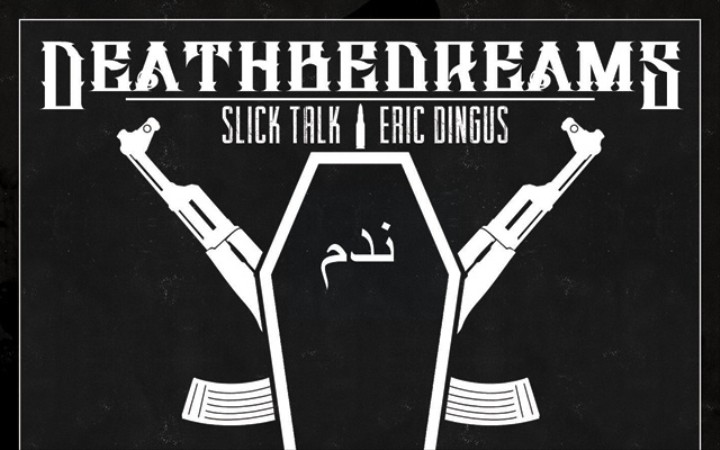 Eric Dingus got my attention after I heard his remix of "Worst Behavior," obviously one of my favorite songs last year. Today, we've got the premiere of the second single from deathbeDreams, which is a collaborative EP from Dingus and rapper Slick Talk, part of Austin rap collective League Of Extraordinary Gz. "deathbeDreams" is hazy; it's emotional and at the same time soothing, but it's got a dark meaning for Slick Talk.
Slick Talk says the song embodies the frustration, regret, and desparation that he would probably feel if he died today. "That's basically what the whole album is about. It comes from that place in my brain that has seriously contemplated how I would feel and what I would be thinking if I was bleeding out on the ground, at such a young age, like so many people I knew and grew up with who died in their teens and twenties."
Stream it below: