Listen to pacificUV's New Single, "Russians"
You have to admit: living in a post-apocalyptic nuclear winter would be *kind of* cool...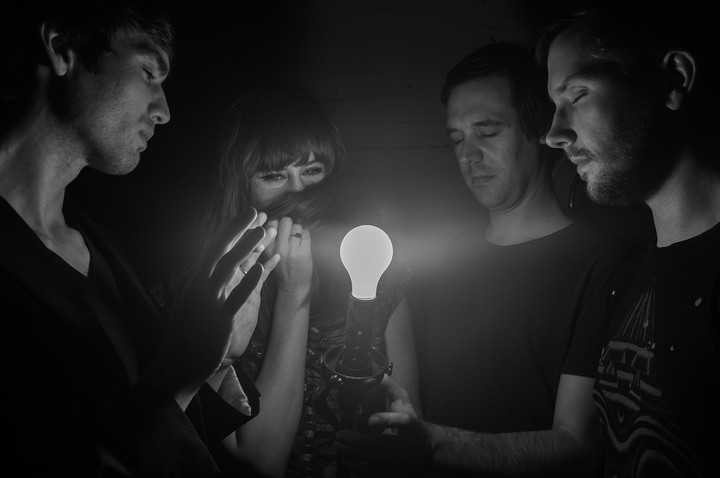 Photo by Brittainy Luaback
While we're generally pretty pleased that we're not in the throes of a nuclear winter (yet?), there's something inexplicably appealing about the idea of a post-apocalyptic landscape. Athens, Georgia quartet pacificUV expertly taps into the thrill that accompanies mortal danger with their forthcoming output, After the Dream You are Awake, which both lyrically and sonically nods to dystopian end-days terror and excitement.
Their new spacerock single, aptly titled "Russians," mirrors a spectrum of feelings and events surrounding the Soviet Era—from the exuberance of intergalactic exploration to the dread of an impending Cold War. Listen to "Russians" below, and look out for After the Dream You Are Awake, out May 14 on Mazarine Records.