Watch Ezra Furman's Video for Protest Song "Body Was Made"
What do Sufjan, Boy George, and James Murphy all have in common? Mr. Furman of course. They clearly have quite excellent taste.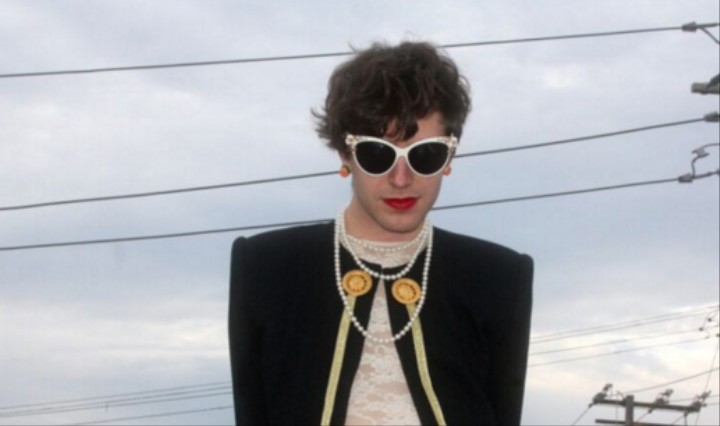 What do Boy George, Sufjan Stevens, and James Murphy have in common? A love of Ezra Furman, apparently, two of the three were spotted at a recent Furman show. The 29-year-old Chicago songwriter has been releasing records in various guises since 2007—initially with his band, the Harpoons, and more recently with The Boy-Friends who play on his current solo album Perpetual Motion People (out now on Bella Union).
Above is the video for single "Body Was Made," a lounge-pop cool tune featuring plenty of brass blasts, marvelous makeup and a message that needs no explanation: "Your body is yours at the end of the day / Don't let the hateful take it away / We want to be free and we go our own way."
Well actually we wouldn't mind a bit of an explanation so we asked Furman himself.
"'Body Was Made' is a protest song against the people and forces that would make me ashamed of my body, my gender and my sexuality," he says. "It's a declaration of freedom from false authority and self-appointed social police who have given me grief all my life."
Watch below.
Ezra Furman Tour Dates

12/1-Seattle,WA-Tractor Tavern*
12/2-Portland,OR-Mississippi Studios*
12/3 Arcata, CA - Richard's Goat*
12/6-San Francisco,CA-Rickshaw Stop*
12/8-San Diego,CA-The Casbah*
12/9 Los Angeles, CA - The Echo*
12/9 Washington DC - Rock and Roll Hotel
2/10 New York, NY - The Bowery