Fifteen Years in the Making, Goatsnake Return to the Road
Join the band at select East and West Coast dates including the Noisey Presented NYC show on October 15!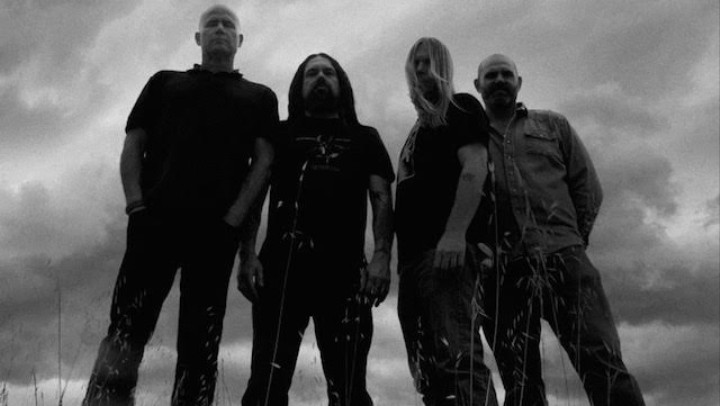 Goatsnake's reunion has been rather different. Instead of the usual victory lap / gladhand / reissue / second unnecessary victory lap that so many others have adhered to, original members Pete Stahl, Greg Anderson, and Pete Rogers have play very few shows and instead focused on a new LP, 2015's Black Age Blues. They've largely kept out of the touring circuit though, until recently.
Goatsnake are about to embark on a set of West Coast gigs, and will head out for another set of East Coast dates soon thereafter. The shows will be some of their first in fifteen years at some locations, including the Noisey presented gig on October 15 at Saint Vitus with Big Brave and YDI. Tickets are on sale.
GOATSNAKE on TOUR
9/16/2015 Mystery Box – Los Angeles, CA* [tix]
9/17/2015 Alexs' Bar – Long Beach, CA* [info]
9/19/2015 Brick By Brick – San Diego, CA* [info]
9/20/2015 Club Red – Mesa, AZ* [info]
9/22/2015 Elbo Room – San Francisco, CA* [info]
9/23/2015 Boardwalk – Sacramento, CA* [info]
9/24/2015 Catalyst Atrium – Santa Cruz, CA* [info]
9/26/2015 Highline – Seattle, WA* [info]
9/27/2015 Hawthorne Theater – Portland, OR* [info]
10/11/2015 TRIX - Antwerp, BE @ Desertfest [info]
10/13/2015 Kung Fu Necktie - Philadelphia, PA+ [info]
10/14/2015 Black Cat - Washington, DC+ [info]
10/15/2015 Saint Vitus Bar - Brooklyn, NY+
* = w/ Black Breath, Battalion Of Saints, Obliterations
+ = w/ YDI, Big|Brave