Chief Keef Just Released a New Video, "How It Go," and It's Amazing in So Many Ways
The Glory Boyz go on an animated adventure.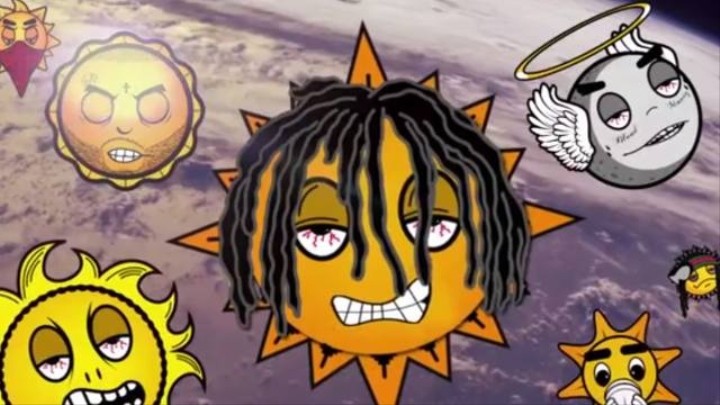 This is a new song and video from Chief Keef called "How It Go." It is Auto-Tuned to all hell and not even remotely interested in anything that sounds like conventional rapping, which is the best kind of Chief Keef song. A lot of it is about smoking weed, which means excellent lines like "smoking loud pack I can't hear my feelings." All of it sounds like it's coming from another planet, where Keef has fully embraced his transition to comic book hero.
Which, coincidentally, is what the video is all about. It's mostly pretty standard shots of Chief Keef flexing on a rooftop and a few shots of random luxury stores in downtown Chicago, but it also introduces some key characters: All the Glory Boyz, in cartoon sun smiley face form. Look that them:
Is this not the most amazing interplanetary adventure you've ever seen?
Especially the part that involves their trip to Chicago, where they are presumably about to rendezvous with Keef on the roof where he's dancing. Also, the moon guy is supposed to be the recently deceased Blood Money/Big Glo, which is a pretty great way to be remembered: coming down from space as a faded angel moon.
This song is glorious, this video is glorious, everything is glorious. Watch it above, and then watch it like a million more times, and then make your own comic book fan fiction about the Glory Boyz. A great Keef song was overdue, and now we've finally got it.
--
Want more Chief Keef? Check these out:
Chiraq: Exploring Chief Keef, Lil Durk, the 3Hunna and the Chicago Rap Underground