Here is all the music Noisey contributing editor Dan Ozzi tolerated (and didn't tolerate) this year.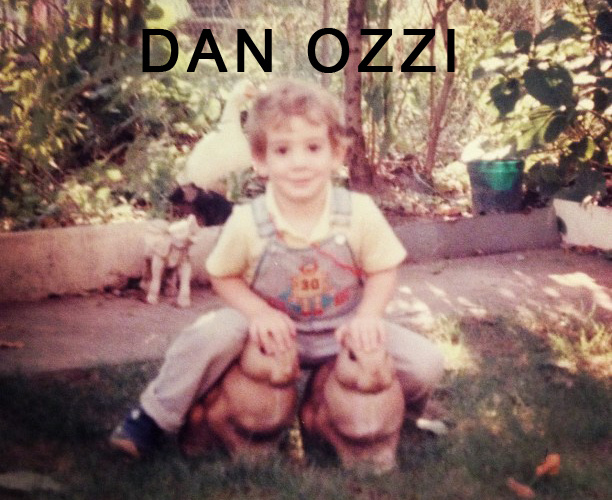 I did not want to do this. Year-end lists are pretty self-serving and stupid and the only people who read them are other music writers and since they all hate me anyway, I know that absolutely no one is reading this. Hi nobody! I can pretty much say anything I want in here. 9/11 was an outside job!
But in case you did click on this article, perhaps by accident, trying to find a way to make your junk bigger with this one weird trick, here is a roundup of the music I dug and didn't dig this year in no particular order.
P.S. Hit me up if you figure out that one weird trick.
Favorite albums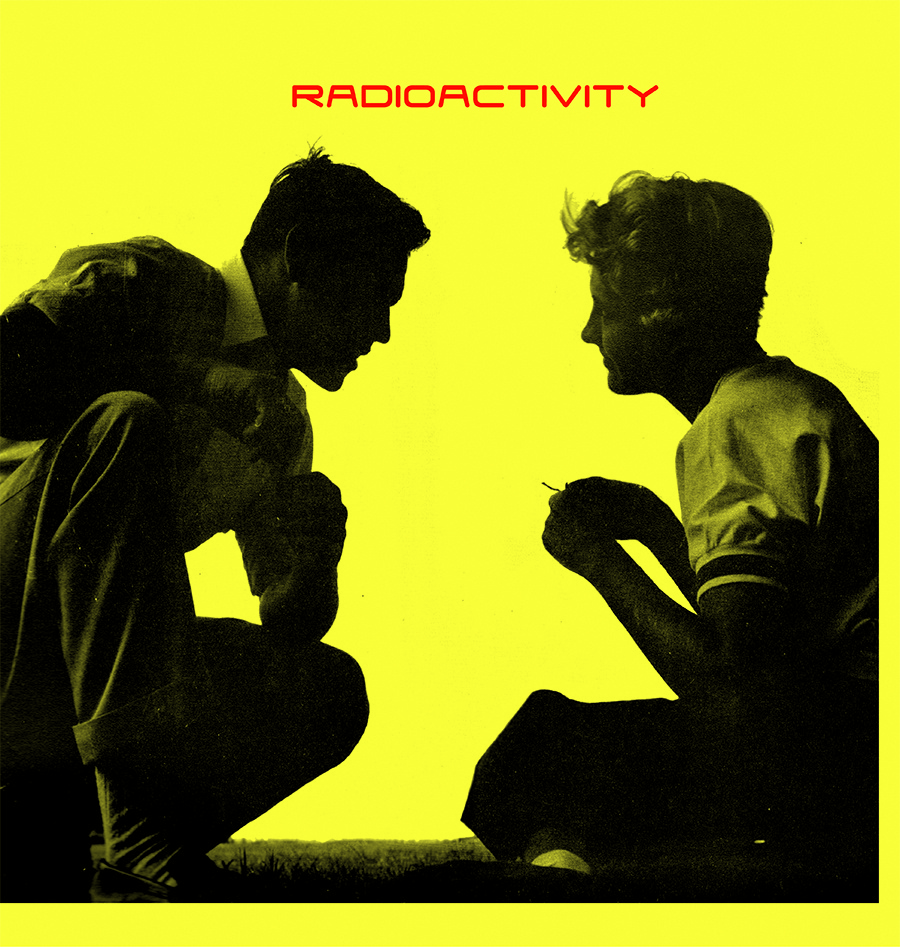 Radioactivity - S/T
I'll pretty much absorb whatever project Mark Ryan is working on with the voracity of a lion who has just captured a gazelle or Chris Christie after he's just ordered a #6 at McDonald's. Mind Spiders, High Tension Wires, The Marked Men, I love it all. But there is something special about this Radioactivity project he's been working on with Jeff Burke. I don't know exactly what it is. I don't really care. It's too catchy to care.
Listen to: "World of Pleasure"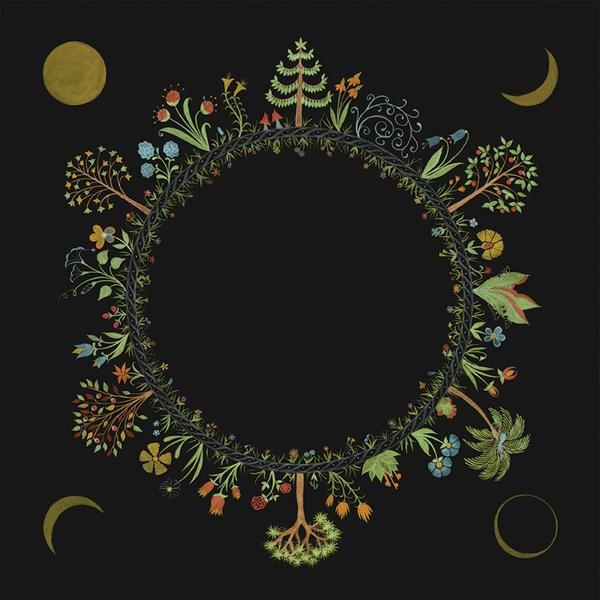 Laura Stevenson - Wheel
Of all of the albums on this list, I've probably spent the most time listening to Wheel. This record is unbelievable. It makes me have all these...what do you call those things? "Feelings," I think? Remember those? Remember feelings? There are a few songs where I am just in general awe of how a person can bare their soul so beautifully. Feeling sad should not feel this good.
Iron Chic - The Constant One
Sometimes I just have to face what I am. I am a 30-year-old bearded ex-punk dude who has more flannel shirts in his closet than dollar bills currently in his wallet. But Iron Chic make me feel ok with that.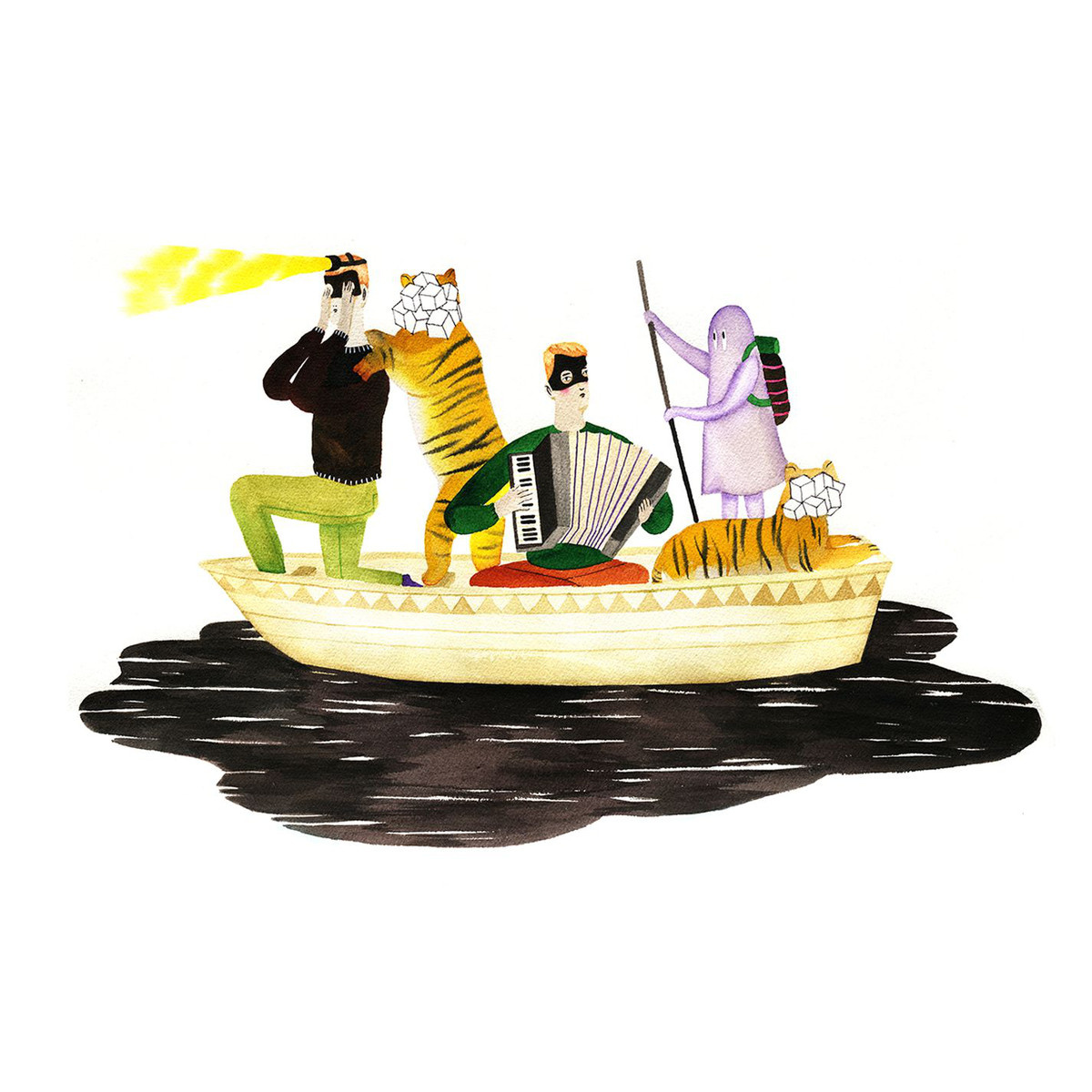 Man Man - On Oni Pond
Man Man's songs are so all over the place that when judging a Man Man album, you have to ask yourself, "Do I enjoy the majority of these songs?" And the answer is yes. Most of — in fact, almost all — these songs are killer.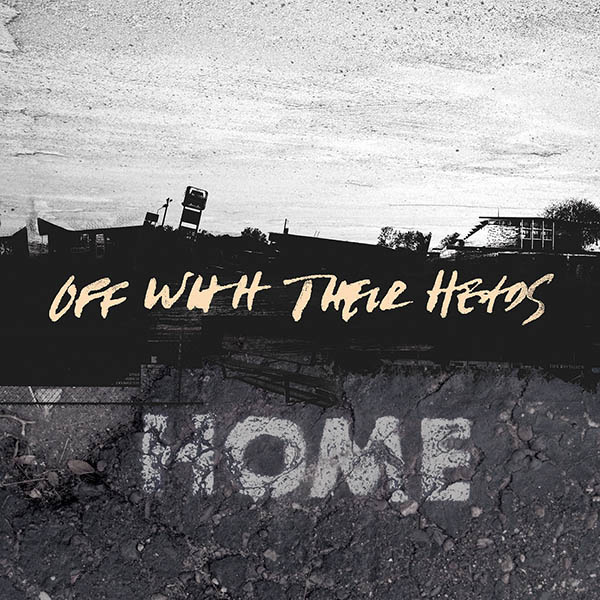 Listen to: "Head On"


Off With Their Heads - Home
Home is exactly what I want from a punk record. Aggressive and catchy and generally lacking in the giving a fuck department. It's like a case of clinical depression disguised as a gruff punk album.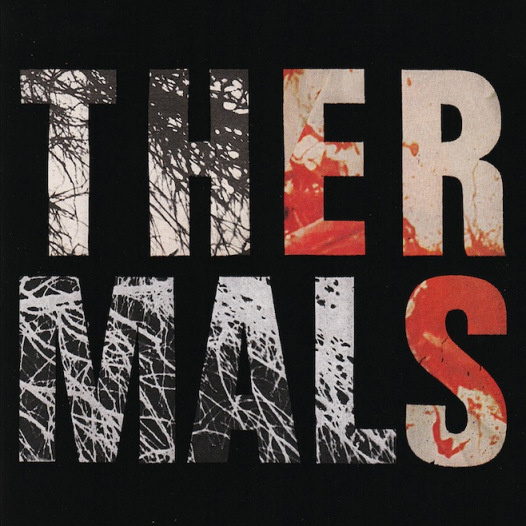 The Thermals - Desperate Ground
I tend to judge Thermals records on the number of hooks per minute. And Desperate Ground really packs 'em in. Lots of "woah-ohs" and "heys" and "yeahs!" Every Thermals album is more Thermals-y than the one before it. So Desperate Ground is their most Thermals-y of all the Thermals records.
Caves - Betterment
Proving my point that you shouldn't listen to music critics ever, I found out about this band from my dumb friends, who I think caught them at Fest. And now I love this album. Point of the story is, listen to your friends once in a while. Unless you have a friend named Geoff. Never listen to anyone who spells his name in such a stupid way.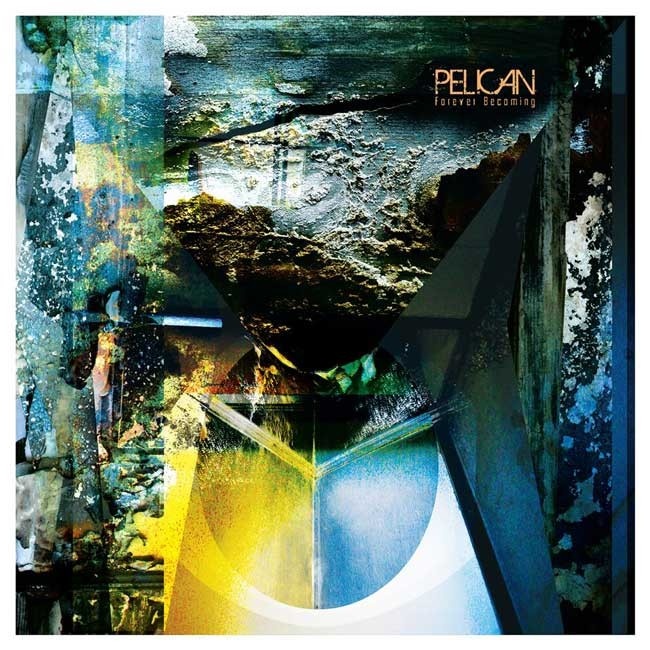 Pelican - Forever Becoming
Pelican would really have to be going out of their way to not make a record I really love. Unless they do some wacky shit like add a vocalist or turn down their volume, I'll probably follow them into the dark. I caught them on tour this year. You know how some bands bring extra strings in case they break them? Well Pelican bring extra amps on tour in case they blow them out. Which they did. It was awesome.
Larry and His Flask - By the Lamplight
These bearded dudes are just a toe-tapping good time. If they come across like buskers you might find playing banjos for change on the street, it's because they pretty much are.
Mutoid Man - Helium Head
We didn't get new albums from Converge or Cave In this year, but we did get this new project from Converge's Ben Koller and Cave In's Stephen Brodsky. Helium Head sounds like what would happen if you played the two bands' records over each other. Wild shit.
Josh Berwanger - Strange Stains
Honestly, this is not what I expected from the dude from the Anniversary, but I like it. It feels more like a Paul Simon record that makes me feel all warm and good inside. It feels like summertime inside my ears.
Radiator Hospital - Something Wild
This album seems to have no rhyme or reason to anything which is why I love it. One minute, you're listening to a garage-punk track, 30 seconds later, you're on to a cutesy ukele love song.

Listen to: "Your Boyfriend"
Favorite EPs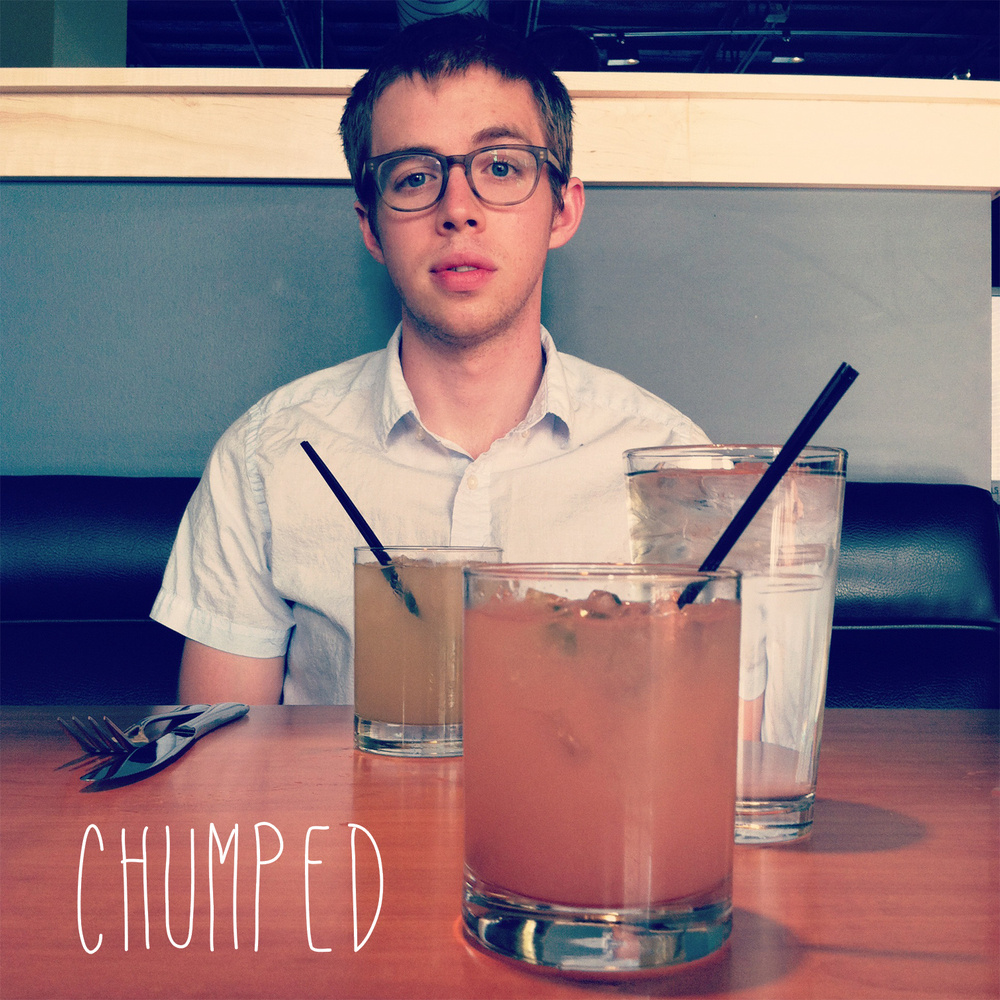 Chumped - S/T
Not to sound like an old, nostalgic fuck here but I've seen these dudes and dudette a bunch of times this year and every time I do, I'm reminded of why I got into music like this in the first place. Grab your friends, start a band, write a few songs. Simple as that.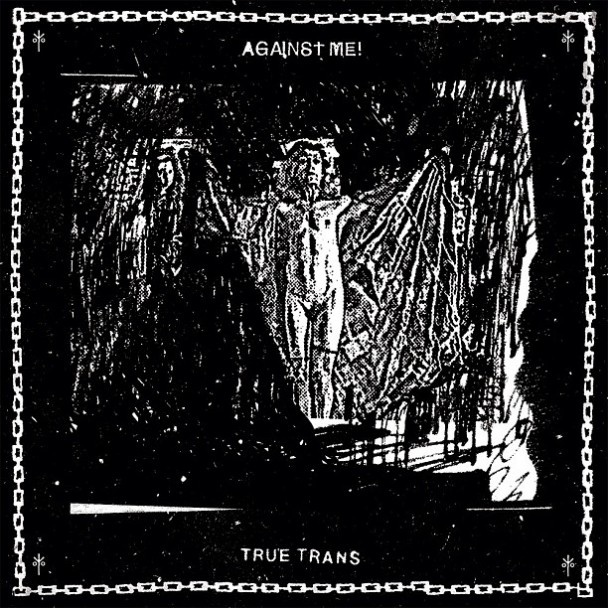 Against Me! - True Trans
I've heard a promo copy of Against Me!'s forthcoming record because I get cool job perks like advance copies and carpal tunnel syndrome. I've spent a long time with it, trying to figure out if I like it or not. But I knew I liked this EP right away. I wish Laura would just do this stripped down solo stuff all the time.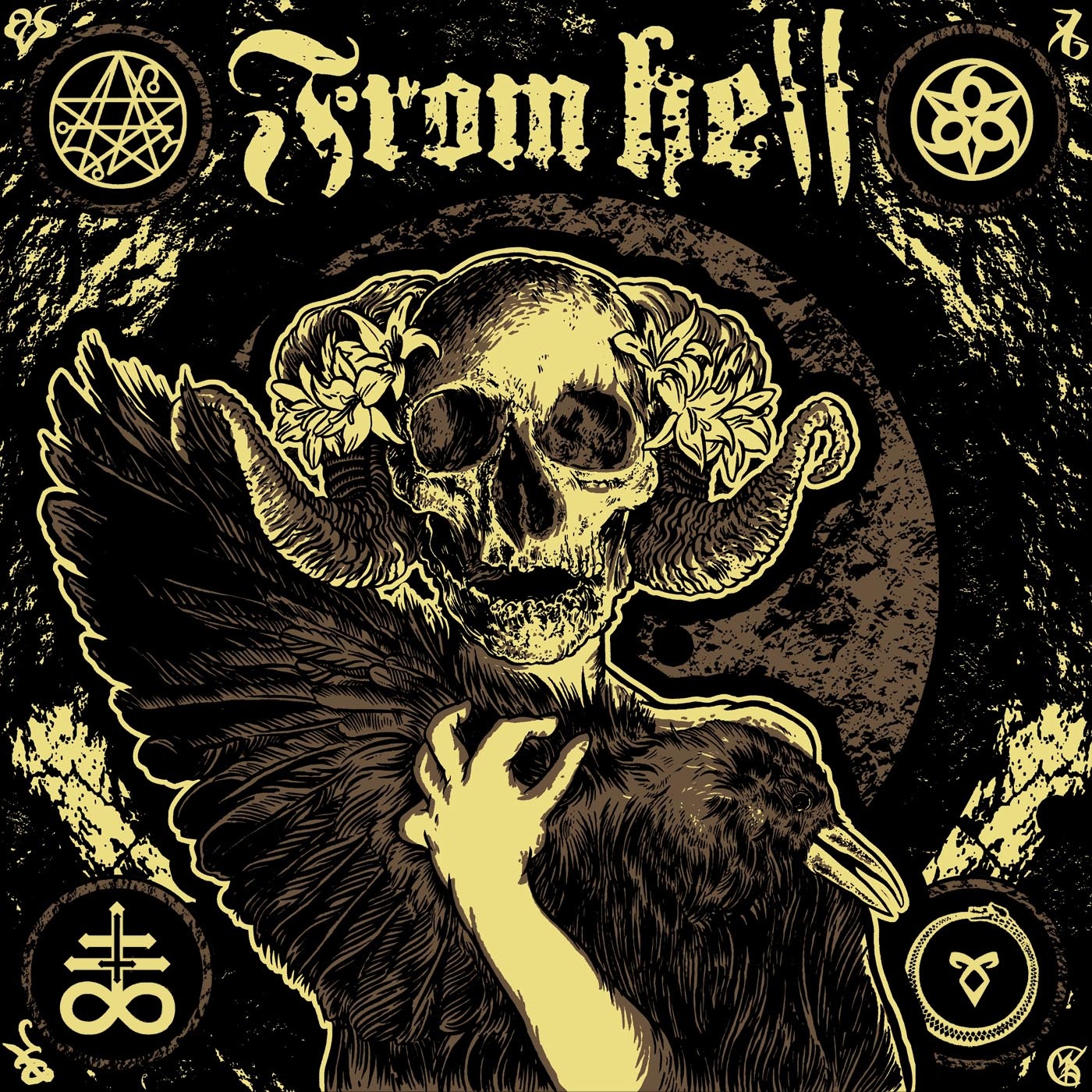 From Hell - Heresy
This band came out of nowhere to hit me like a bat to the face. Some parts Hope Conspiracy, some parts Converge, and they printed these records with their own blood.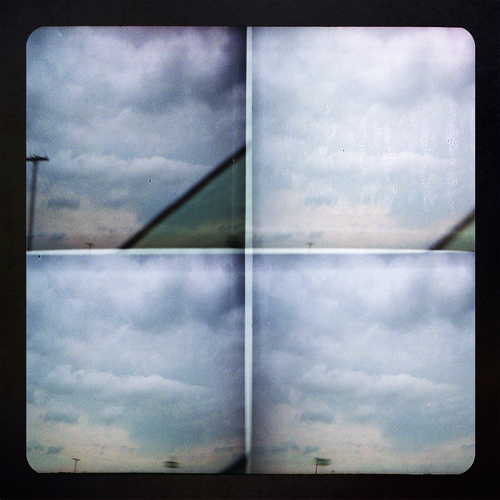 They're / Their / There - Analog Weekend
No conversations about emo revival please, let's just talk about how fun this EP is.
Listen to: "Traveler's Insurance"
Show of the Year: Saves the Day / Iron Chic / Banquets / Chumped - Saint Vitus, Brooklyn, NY
I realize what a pompous dickhead I sound like by calling a show that I put on the best show of the year, but Saves The Day played Through Being Cool front to back (+ requests and a cover of "El Scorcho") for 250 people who collectively lost their fucking minds. How could that not possibly be the best show I've been to all year?

Photo courtesy of Rebecca Reed

Favorite Albums that Came Out Last Year and Kind of Make This Year Look Like a Pile of Puke, Comparatively: Hop Along - Get Disowned, Masked Intruder - S/T, The Menzingers - On the Impossible Past, Mind Spiders - Meltdown, Propagandhi - Failed States, Converge - All We Love We Leave Behind, Murder by Death - Bitter Drink, Bitter Moon, Japandroids - Celebration Rock, Forgetters - I'm Not Immune
Favorite Band to Come Out of Retirement and Not Crap the Bed: Plow United - Marching Band
Not to sound like that mouth-breathing Fox News fuckhead Sean Hannity, but I really hate government intervention in our daily lives. But at the same time, if the President put a ban on beloved bands reuniting, I'd be pretty ok with that. It's just always so half-assed and lame. I was pretty bummed to hear one of my favorite bands from my high school years was reuniting because it had disaster written all over it, but amazingly, Plow United did not suffer the reunion slump on their new record. Marching Band pretty much sounds exactly like they did 10 years ago but smarter.
Listen to: "The War Was Over and Our Side Won"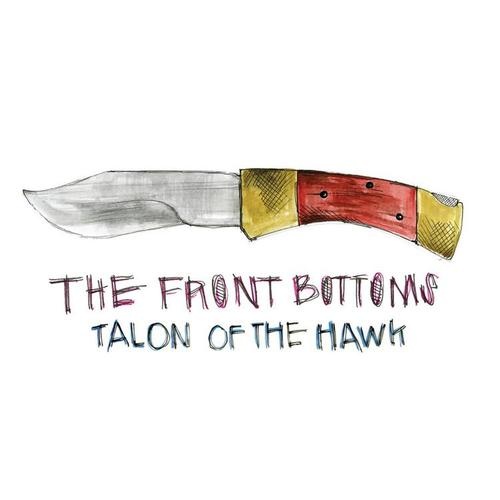 Favorite Summer Album to Drive to the Beach with the Windows Down to: The Front Bottoms - Talon of the Hawk
Simple. Catchy. Fun. These songs and I had a summer fling.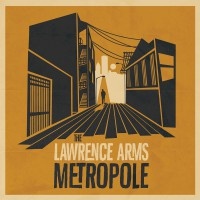 Listen to: "Twin Sized Mattress"



Frontrunner for Favorite Album of 2014: The Lawrence Arms - Metropole
Their first new album in eight years. I've heard it. And it is good.
Favorite Covers Album: Murder by Death - As You Wish
I got way more enjoyment out of an album that was the byproduct of a Kickstarter project than I probably should have. But c'mon. INXS, the Misfits, Motorhead. This thing covers it all. Plus that Scout Niblett cover is killer and I don't even know who that is.
Listen to: "Kiss" (Scout Niblett)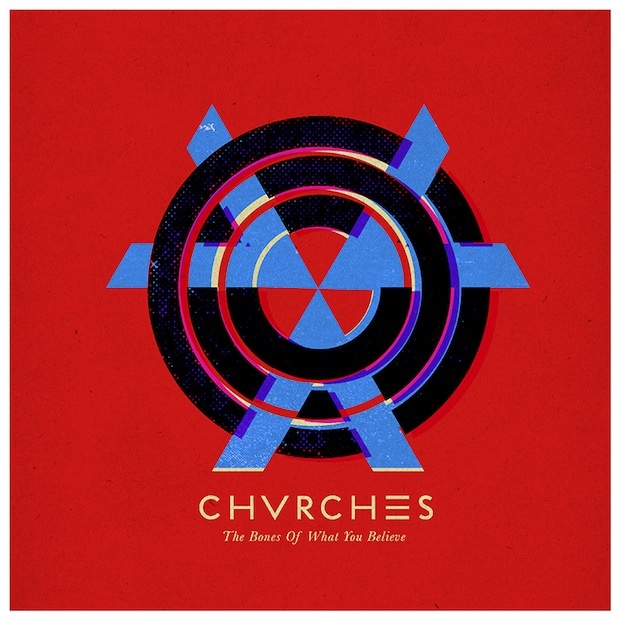 Favorite Album I Dance to in My Underwear when No One's Watching: Chvrches - The Bones of What Your Believe
Yeah, I don't care. I will Risky Business all over my living room to those first two songs. They're awesome.
Listen to: "The Mother We Share"
Album that Looked Boring as Shit and I Successfully Avoided Hearing a Single Second of for the Entire Year: Kurt Vile - Walkin on a Pretty Daze
Listen to: No fucking idea.
Album I Thought Was Pretty Cool But Didn't Fully Get Why Everyone in the World Was Jacking Off to It: Touché Amoré - Is Survived By
Album I'm Looking the Other Way and Pretending Never Happened LA LA LA CAN'T HEAR YOU: Black Flag - What the...
Most Expensive Blank Disc: My Chemical Romance - Greatest Hits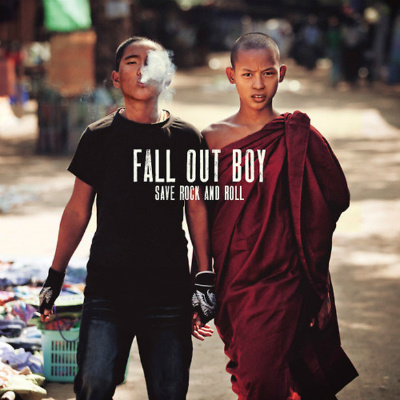 Comeback Album that Proves There is No God: Fall Out Boy - Whatever the fuck their new album was called
(Oh right, it was hilariously called Save Rock and Roll. How could I forget that?)
Album that Made Me LOL Because I Didn't Realize This Band Is Still Around: Sevendust - Black Out the Sun
Listen to: Me, still laughing.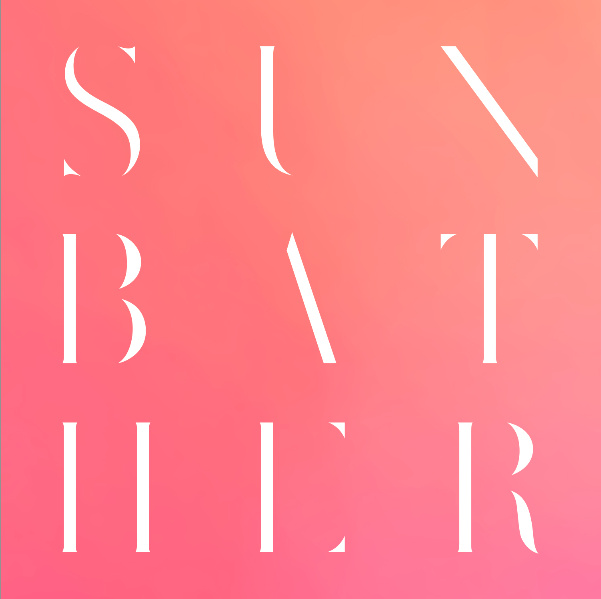 Most Overrated Album That Can Go Fuck Itself Forever: Deafheaven - Sunbather
In a year where Yeezus and that new Daft Punk album came out, you'd really have to go out of your way to make an overhyped record, but Deafheaven's Sunbather takes the cake and then some. It takes some genres years—decades, even—to get co-opted by mainstream culture. Deafheaven was able to sell black metal down the river in one album. No one gave a shit about the genre when it was Norwegian dorks in goofy makeup, but give your singer a Hitler youth haircut and some driving gloves and get a guitarist who looks like John Hodgman if he worked at Whole Foods, and all of a sudden, NPR is jerking off to black metal. Black metal went from church-burning to Apple commercials in a single album. And has been pointed out, Deafheaven are not even a black metal band. They are, as 80,000 music journalists have described them, shoegaze. Shoegaze, in case you're unfamiliar, is a genre of music so boring that it results in listeners' heads tilting downwards towards their shoes as they drift off to sleep while standing up. Thanks, but fuck off. I will eagerly await new records from Envy or Wolves in the Throne Room while I take a pass on this unnecessarily epic media-friendly dogshit.
Worst Album of the Year/All Eternity: Falling in Reverse - Fashionably Late
Worst Song of the Year: Falling in Reverse - "Alone"
Worst Lyric of the Year: Falling in Reverse - "Alone"
"In layman's terms I am the best you must agree,
I got that white boy swagger rapping right down to a 'T'.
I got my hands up on the throttle holding up a broken bottle.
Ready to cut you open and gut you like a fuckin avocado."
Second Worst Lyric of the Year: Falling in Reverse - "Alone"
"White boy on the beat rockin' Gucci sneaks
All I do is win, Charlie Sheen"
Third Worst Lyric of the Year: Falling in Reverse - "Alone"
"Don't get it twisted and delete me off your friends list,
Staying busy tweeting hatred at me, all up in my business.
I'm getting kicks out of this shit like it was my sneakers.
The game fears me like a motherfuckin wife beater."
Worst Video of the Year: Falling in Reverse - "Alone"
Worst Human of the Year: Ronnie Radke, Falling in Reverse
Worst Person to Follow on Twitter - @danozzi