Scott Ian's Spoken Word Tour Will Answer All Your Questions about Lemmy, Slayer, and Fucking Kelly Bundy
Get lost in his goatee as he tells you road stories.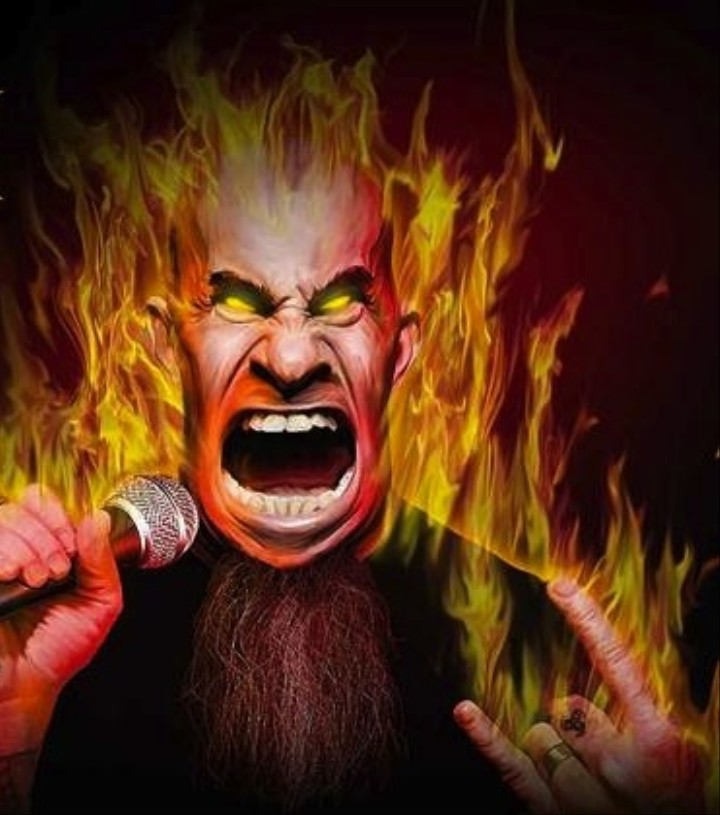 Normally, spoken word tours bore us to death. We can't even hear "spoken word" without picturing some idiot in a beret reading poetry over a bongo. But if Anthrax's Scott Ian wants to get on stage and speak words about rock tours into our earholes, we'll listen. And from the looks of this teaser trailer, the dude has a lot to say, which makes sense seeing as how he's been touring with Anthrax since forever. What we know from this short video is that he's got stories about Lemmy, Slayer, and fucking Kelly Bundy. So yes, we're in.
He just wrapped up a UK tour and is bringing the show to the US for a short stretch of dates starting next month (with a DVD coming soon). For an extra few bucks, you can get VIP passes to do a meet and greet. Totally worth it just to pet his goatee. [Note: He very likely DOES NOT want you touching his goatee.]
2/20 - Chicago, IL @ Mayne Stage
2/21 - Westland, MI @ The Token Lounge
2/22 - Pittsburgh, PA @ Rex Theatre
2/24 - Cleveland, OH @ Agora Theater
2/25 - Toronto, ON @ El Mocambo Club
2/26 - Kingston, ON @ The Mansion
2/27 - Ottowa, ON @ Ritual
3/01 - Baltimore, MD @ The Ramshead Live: Power Plant Live
3/02 - Philadelphia, PA @ World Cafe Live
3/04 - Boston, MA @ Hard Rock Cafe
3/05 - New York, NY @ BB Kings
3/06 - Syracuse, NY @ Lost Horizon
3/07 - West Warwick, RI @ Manchester 65
3/08 - Portland, ME @ Port City Music Hall