Stream Antony's Cover Of "Landslide" By Fleetwood Mac
The next cut off 'Just Tell Me That You Want Me,' the upcoming tribute to the biggest Mac.

Photo by Mark Seliger.
We're still freaking out about the upcoming release of Just Tell Me That You Want Me, the tribute to Fleetwood Mac put together by Randall Poster. Last week we brought you MGMT's cover of "Future Games," and today we've got a soulful rendition of "Landslide," performed by the hyper-talented Antony Hegarty.
The cover is gorgeous, with Antony's fragile voice lending a bit more vibrato to Stevie Nicks' croon. The arrangement is sparse and elegant, merely a lone guitar. Just press that little orange play button down there to listen to it, and scroll down to check out the full listing of other bands on the comp.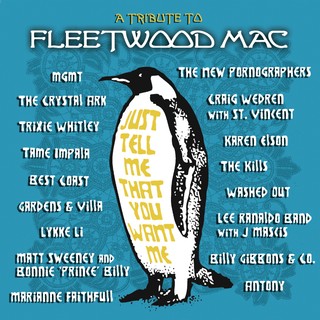 You can preorder the record right here.