The Newtown Sessions - Sky Ferreira
For the second installment of the Newtown Sessions, we're blessed with an in-studio performance from alt-pop antistar Sky Ferreira.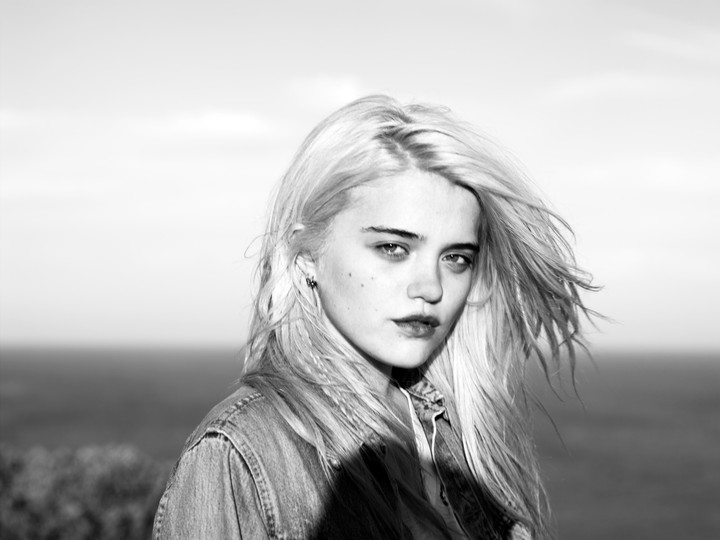 The Newtown Sessions is a new bi-weekly in-studio series, brought to Noisey by our friends over at Newtown Radio, the Brooklyn-based online radio station.
We had only recently discovered Sky Ferreira when she visited Newtown Radio several weeks ago. We'd heard about the growing hype around "Everything Is Embarrassing" off her recent Ghost EP on Capitol. We'd also heard about her celebrity friends, glamorous lifestyle, and model/actress/singer/songwriter/whatever-ness. When she came to the Newtown studio with an army of label people, we thought "here we go..." But she actually turned out to be down to earth and very chill... and she even brought us delicious falafel sandwiches.
With "Everything is Embarassing", Sky appears to be finally hitting her stride as an alt-pop star. It's clear she's had some coaching with the new material as producer Ariel Rechtshaid and Dev Hynes of Blood Orange were behind the scenes working their magic. The considerable buzz surrounding her CMJ appearances feels like the foundation for a big break when her first full length drops early next year. If the album is anything like what we've heard on Ghost, we're in for a real treat.
For this session, Sky played most of the songs on Ghost, as well as a new song called on her upcoming full-length. Watch as she performs "Everything is Embarrassing" and her new song "You're Not the One," here