M for Montreal: Day One Highlights
See photos of the festival's first night.

All photos by Ellie Pritts
The 8th Annual M for Montreal kicked off yesterday, and Noisey's been up here doing our best to speak the French we learned in high school. If you're from the States, you probably haven't heard of this festival—probably due to the fact that one and every three U.S. Citizens have a passport (and hey, no shame: Noisey's Eric Sundermann didn't get a passport until he found out he'd be sent to Canada)—but it's a quirky, off-kilter little festival that's grown quite a bit in recent years. Last night, after we bought cigarettes that look like they have a character from the Walking Dead on the warning label, we caught a handful of acts, bouncing back and forth from venue to venue. Check the photos below, and if you're up here, look for editor Eric Sundermann, the blonde kid wearing a furry-hooded parka probably being too loud because he's from Middle America.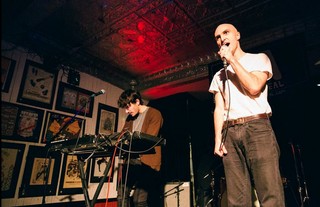 Majical Cloudz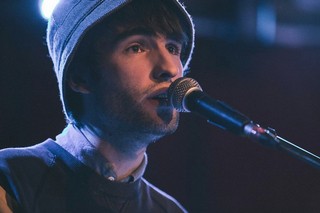 Seoul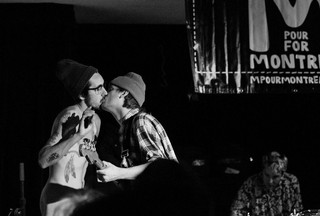 Walter TV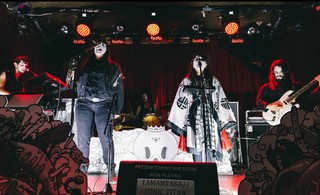 Yamantaka / / Sonic Titan