Watch Louise Burns Keep Her Pimp Hand Strong In The Video For "Jasper"
From her new LP The Midnight Mass, out now.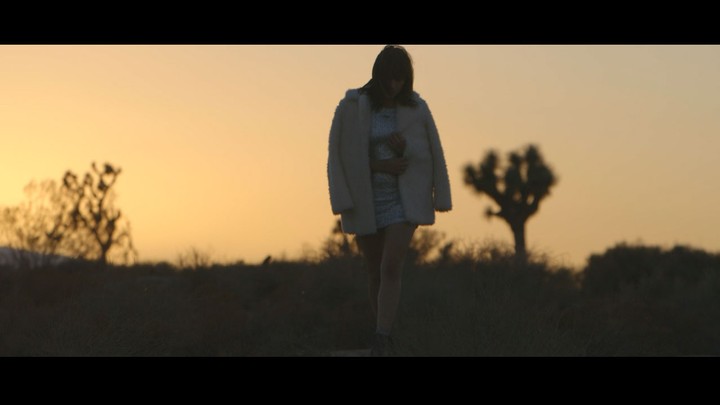 Earlier this summer, Louise Burns released her sophomore solo album The Midnight Mass (Light Organ Records). Working closely with The Ravonettes' Sune Rose Wagner, Burns edged out a more mature, dark synth-driven sound. Today, she dropped her latest music video shot and conceived by Claire Edmondson during a trip to the desert surrounding LA. Loosely inspired by Midnight Cowboy, the video follows Burns as she fairy-god-mother's a crew of male prostitutes in the desert.
"You hardly see males as prostitutes in film and entertainment either, so we wanted to explore that; the twist of cliches. One could even say the challenger acts as their pimp; the red devil driving them to insanity and exploitation," Burns told us. "The song itself is about taking something that is ultimately good and destroying it for no apparent reason." Check out the video above and stream the LP in full below.