Expert Witness with Robert Christgau: Hopping Along into a Girlpool
Read our weekly installment from the Dean of American Rock Critics.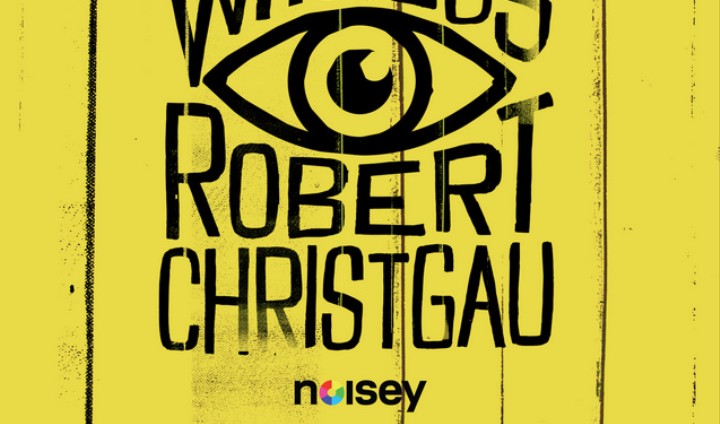 Welcome to Expert Witness with Robert Christgau, the self-proclaimed "Dean of American Rock Critics." He currently teaches at NYU and published multiple books throughout his life. For nearly four decades, he worked as the music editor for The Village Voice, where he created the annual Pazz & Jop poll. Every Friday, Noisey will happily publish his long-running critical column. To learn more about him and his life, read his welcome post here.
Continued below.

Hop Along: Painted Shut (Saddle Creek)
Musically, several if not many notches above the new generation of look-sis-no-lessons grrrls. Frances Quinlan sings, writes, plays, and makes it be, her brother Mark Quinlan bangs the drums steadily, there's a dedicated bassist, and Philly guitarist-producer Joe Reinhart is a force. Not virtuosos but not newbies either, they recall Pavement both ways, with the crucial distinction that Quinlan's lyrics hint at the concrete situations and emotions shrewd 90s ironists eschewed and arty millennial obscurantists look down on. Quite a singer, Quinlan—tiptoeing along the edge of her range, she often leaps or tumbles into the unknown. And every time she does, there's a chance your heart will jump with her. A MINUS
The Go! Team: The Scene Between (Memphis Industries)
Having parted ways with Anglo-Nigerian Ninja, immodestly self-effacing mastermind Ian Parton recruited an international bevy of anonymous warblers for his group's/concept's fourth album, apparently on the theory that his original find had become too damn personable. None of these multicultural yet mostly white singers gets the lead on more than two songs or puts her stamp on lyrics that specialize in studied generalizations. This facelessness can be annoying, as Parton may well intend. But as he definitely intends, there's a special kind of ebullience here as well—an idealized pop ebullience I couldn't get out of my mind after getting high on the ambient estrogen of a Taylor Swift concert. A MINUS
***
Chastity Belt: Time to Go Home (Hardly Arts)
The melancholia of the sexually independent alt-rock woman ("Drone," "Cool Slut") **
Lizzy Mercier Descloux: Press Color (Light in the Attic)
1980: preemptive ex-Parisian postpunk dares the world to stop her from fucking around ("Hard-Boiled Babe," "Herpes Simplex") **
Joanna Gruesome: Peanut Butter (Slumberland)
Frantic even when conciliatory, sweet-voiced young things half-articulate their fury by recognizing no boundary between punk and twee ("I Don't Want to Relax," "Separate Bedrooms") **
Girlpool: Before the World Was Big (Wichita Recordings)
Picking their way through a world that ain't all that big no matter how scary ("Before the World Was Big," "Ideal World") **
Follow Robert Christgau on Twitter and read the archives of his criticism on his website.