We always want The Strokes to be something more than they probably are.

Photos by Shriya Samavai
Last night, the Strokes took the main stage at Governors Ball. They weren't the evening's headliners—those two slots were reserved for Jack White's traveling antique carnival show and Skrillex (to make sure everyone justified the drugs they took)—so the great New York City rock band hit the stage around 7 PM, just as dusk set in. Julian Casablancas wore a Hawaiian-esque T-shirt. Albert Hammond, Jr. wore a white T-shirt with rolled up sleeves. I was wearing boat shoes. And when they started, everyone in the crowd absolutely lost their shit.
They opened with "Barely Legal." Later, they played "Reptilia." "Someday" made an appearance. "Hard to Explain" popped up. Of course, there was "Last Nite." Throughout the set, Julian stood on stage and wobbled around, shoving his voice through that vocoder just enough to make it seem like he didn't care. But he cared. We know he cared. Or at least we wanted him to care.
That's the thing about the Strokes. We always want them to be something more than they probably are. These dudes, now in their 30s with different haircuts and looking like grown men who might have real opinions on politics, were The Band Here To Save Rock 'N' Roll from the get-go. In one of the greatest smartass moves ever pulled, they famously named their debut album Is This It as a way to own the hype. People have always loved the Strokes—some of whom have probably never even heard a Strokes song. The Strokes are rock 'n' roll, whatever we perceive to be "rock 'n' roll." Is This It is widely-considered to be one of the greatest records of all time. There's an eternal debate whether or not anything after Is This It is worth a damn (answer: it is). And moreover, it's pretty well known and suspected that they all really, really don't like each other (and somehow, them not liking each other is one of the most appealing things about the band).
But you know these things. Everyone knows these things. These are the motherfucking Strokes, and we've been talking about them endlessly for the past 15 years. But last night (no pun intended) was the first time I've ever seen them perform live, and it was everything.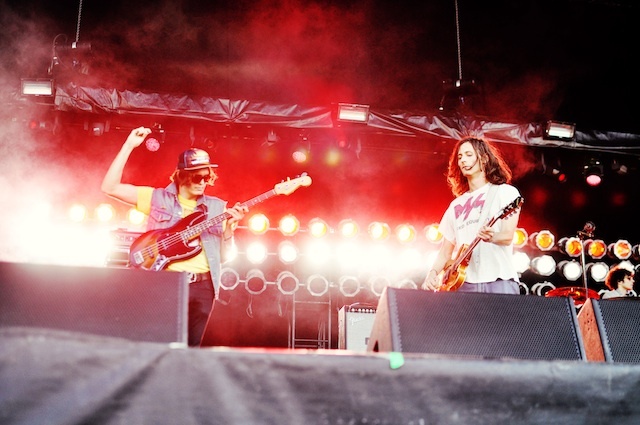 I was never cool enough to wear a leather jacket in high school. I always wanted to be. I loved the idea of wearing a leather jacket and tight jeans with holes in them and having long hair and being just the right amount of greasy. But I could never pull it off. I wore pastel-colored polos and badly cut jeans and funny-looking shoes. I lived in a small town in Western Iowa. I didn't know what it felt like to stand in a back alley in New York City and smoke a cigarette. I didn't know what it felt like to share that cigarette with a beautiful woman wearing heels and red lipstick. I didn't know what it felt like to flick that cigarette in the direction of a police officer and then go inside with the beautiful woman and listen to a rock band perform an anthem about how dumb cops are. But I could imagine it. I looked at this world through a lens—and that lens came through the speakers of the shitty car I drove around when I was a teenager.
Despite the heaping pile of bullshit surrounding this band—whether it's rumors of them not recording their newest album Comedown Machine together or doing separate interviews with music publications because they can't stand to be in the same room together—when they played "Reptilia," or "Barely Legal," or "One Way Trigger," or "The End Has No End," or "You Only Live Once," "Welcome to Japan," or "Last Nite," or any of the 18 songs on the Governors Ball setlist, no one gave a shit about what it all means or if we'll have the Strokes in our lives much longer. We just danced. We just sang. We just remembered what our lives were like when we first heard the bizarrely beautiful muffled chord progressions of "Is This It." I didn't stick around after the set. Instead, I left the festival, put my headphones on, cued up Is This It, and walked across the bridge, watching the sunlight fade over the Manhattan skyline.
SETLIST:
Barely Legal
Welcome to Japan
Automatic Stop
Machu Picchu
Reptilia
Razorblade
Take It or Leave It
One Way Trigger
Under Control
Heart in a Cage
Hard to Explain
12:51
Someday
Happy Ending
The End Has No End
You Only Live Once
Last Nite
Encore:
New York City Cops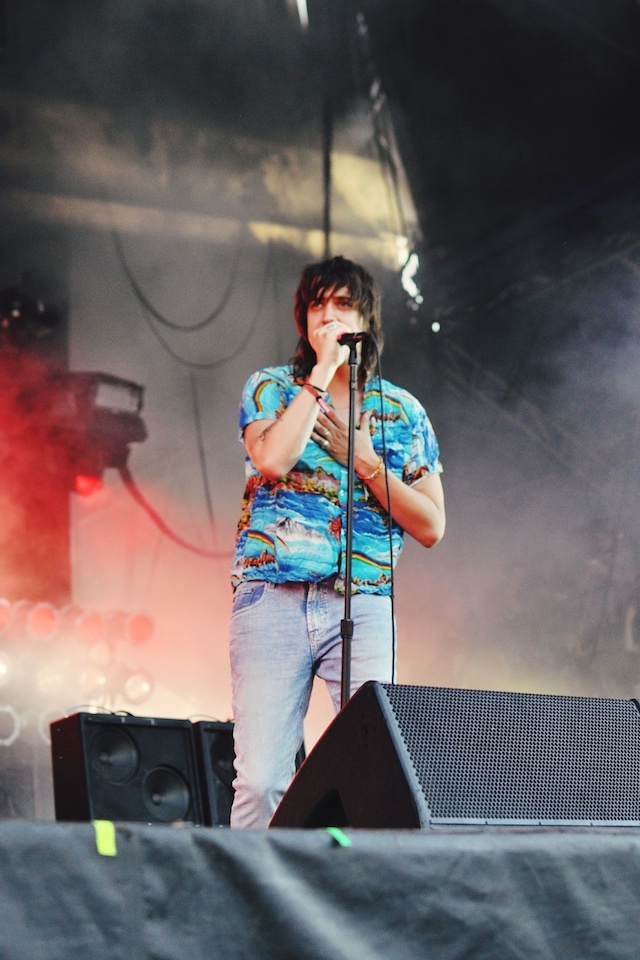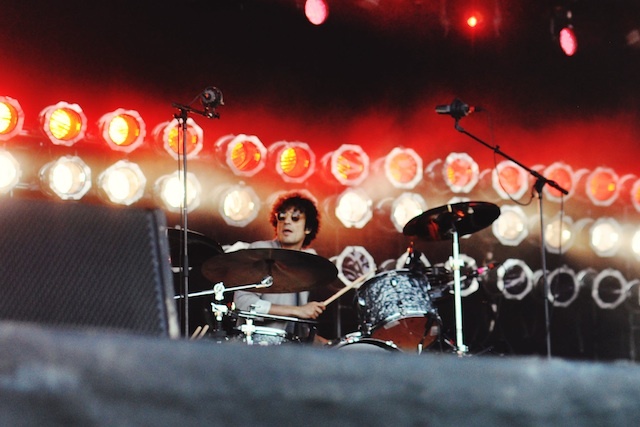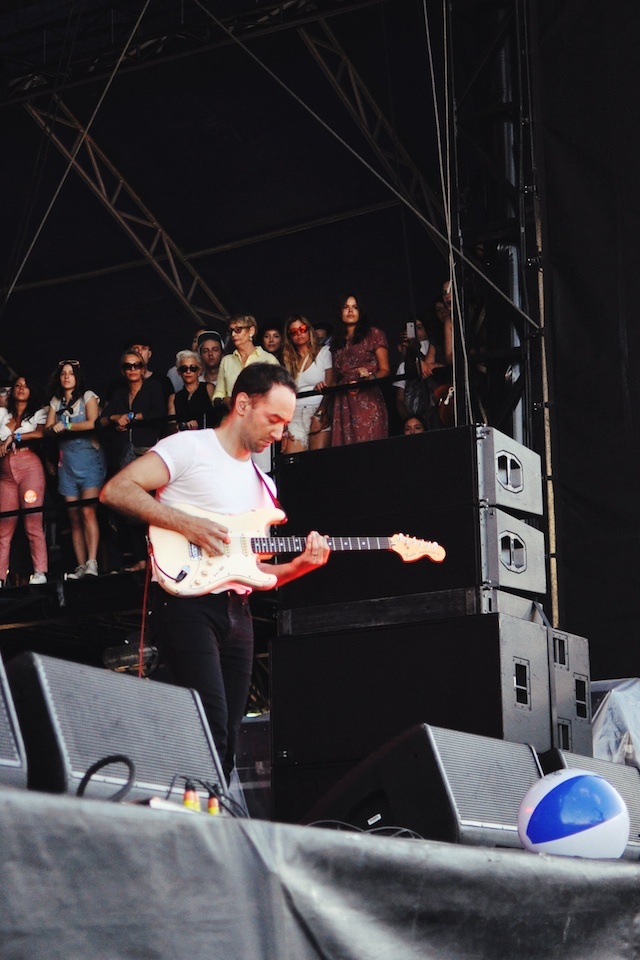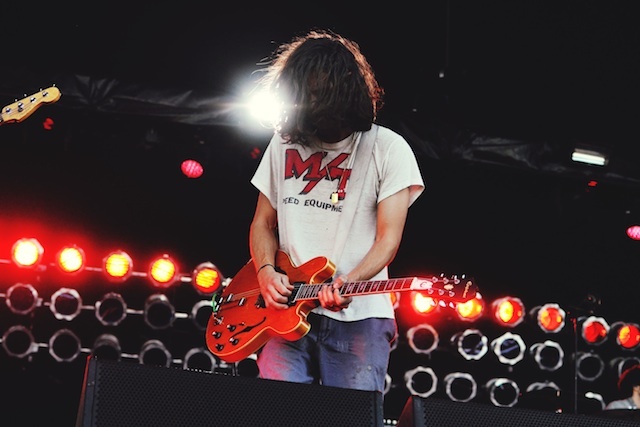 Eric Sundermann just lied to get to your apartment. He's on Twitter — @ericsundy
--
Want more sweet shows? Check these out:
Everything's Not Lost: Growing up with Coldplay at the Beacon Theater
A Decade Under the Influence: On Seeing Taking Back Sunday at 26