Hey Black Metal Fans, You're Welcome: Mgla's 'Exercises in Futility' Is Now Streaming in Its Entirety
Spoiler alert: it's AWESOME.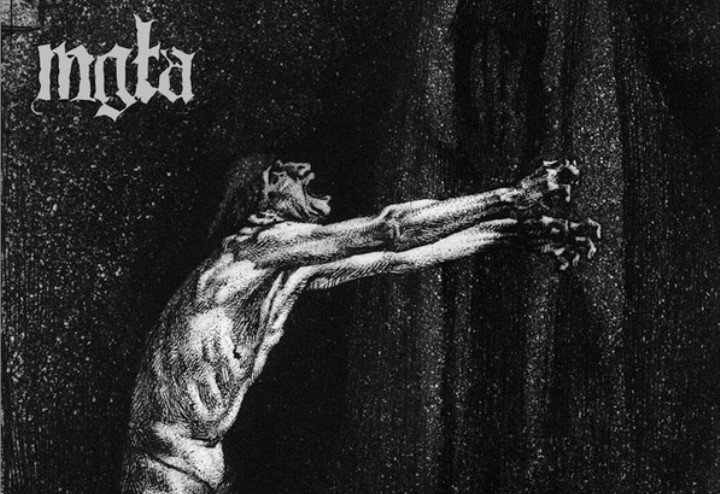 Image via Mgla
Mgla's 2012 album With Hearts Towards None was hailed as a modern black metal masterpiece; the Polish outfit truly nailed that maddeningly delicate balance between raw aggression and melodic atmosphere, and the result was the biggest and most impactful release of their 15-year career. For obvious reasons, the follow-up, Exercises in Futility, has been anxiously awaited by both those who fell under its predecessor's spell and by the diehards who'd been fans since 2005's iconic Crushing the Holy Trinity split with Deathspell Omega, Clandestine Blaze, Musta Surma, Stabat Mater, and Exordium.
A teaser track for said follow-up set certain murky corners of the internet ablaze a few weeks ago, but now, out of nowhere, the entire new album has been posted on Youtube by the band themslves. A message posted on the Mgla Facebook page explained that "Full album was meant to go online at the moment of release. Due to leaking issues decision was made to publish full streaming version now, rather than having to see songs scattered around on blogs and Youtube channels. File was opitmized for quality of audio, but we suggest to wait for proper release for optimal listening experience."
I'm sure Exercises in Futility will indeed sound way better on vinyl (or CD, or in its intended digital form), but I was always the kind of kid who went hunting for hidden presents on Christmas Eve, so I couldn't resist sharing this version with you now. I could make a lame joke about the "futility" of preventing releases from leaking, but I'll spare you in favor of listening to this album on repeat for the rest of the day. As expected, Exercises in Futility is brilliant, and I highly suggest you support the band by preordering an actual copy of the album from No Solace/Northern Heritage.
North American fans may also rejoice in the knowledge that they'll finally get to see Mgla bring these songs to life while on a coast-spanning tour with first Mortuary Drape and Sangus then Weregoat, and Sempiternal Dusk, while our European counterparts will be graced with a jaw-dropping tour package including One Tail One Head, Misþyrming, and Kringa. Don't miss them—you'll regret it terribly if you do, trust me.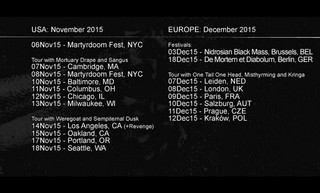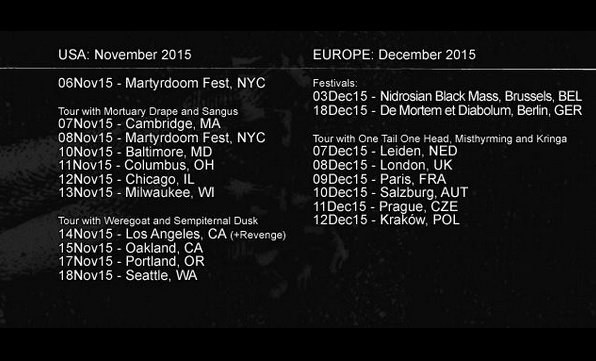 Kim Kelly is looking up flight prices right now; she's also on Twitter - @grimkim