Hear the First Song from Pop-Punk Prodigies, Chumped, Off Their Debut Album 'Teenage Retirement'

Photo: Rebecca Reed
These people are fucking assholes. That's the first thought I ever had about the band Chumped. I got introduced to them over a year ago in the back of a now-defunct Brooklyn bar that gave personal pizzas away for free with the purchase of every beer and they were a few pizzas deep by the time I met them. It was one of those set-ups where the introducer is like, "These guys play in a band! Dan, you like music, don't you?" No one likes being put in that situation, having to pretend to care about someone telling you about their presumably godawful half-assed excuse for a band. It's like being set up on a date with a person who has 40 cats.
The Chumped kids—I call them kids because they're young and act younger—didn't even push their band hard on me. They mostly just shrugged and used a lot of "whatevers" to "sell" me on their sound. Somewhere in between beer swigs and pepperoni breath, they managed to communicate that they had a debut EP coming out. The next day, sure enough, I had six very rough, very large wav files waiting in my inbox.
There has been nothing remarkable about this story so far. Everyone has a band, everyone has something to promote. The remarkable thing about the story is this: Their EP did not suck. In fact, it was pretty damn good. Actually, it was the best debut I'd heard all year.
Over the next year, I got to know (and love) these four dummies and watched them grow as a band. Actually, I watched them not grow. That's their appeal. Chumped keep getting bigger—playing to greater and more enthusiastic audiences, getting praise from sites like The AV Club and Stereogum, picking up more fans by the day, and getting invites to rock with the big bands at festivals like Riot Fest. But the bigger they get, the more they stay the same. Whether they're playing to a thousand people or three, for a thousand dollars or for free, Chumped are going to play with the same fuck-it-all attitude that got them where they are in the first place. To say they've made fans is a bit of a stretch. They've made friends.
All of Chumped's efforts over the last year have brought them here, to the release of their debut full-length, Teenage Retirement. The band's carefree-but-dedicated work ethic bleeds through on this record. It maintains everything that makes Chumped great—a commitment to perfectly crafted catchy songwriting powered by a total lack of seriousness, and all underlined by a complete "fuck you" to the concept of adulthood.
On Teenage Retirement, Chumped prove that under their party-friendly exterior, which invites empty beer cans to be thrown at them on stage and mocks the notion of the band's "image," there is a very honest passion for creating the soundtrack to that party. The four-piece has a rare chemistry that not a lot bands find in this world, or they find it but quickly get too absorbed by their own success and lose it.
If Chumped can hold on to their loveable, bullshit-free exuberance, they could be one of the most popular punk bands around. Maybe then they can pay me back for that fucking pizza.
Teenage Retirement is out on November 18 from Anchorless Records. Listen to the first song, "Songs About Boats" below.
Catch Chumped on tour and buy them beer:
10/26 Baltimore, MD @TBA
10/27 Durham, NC @Dukes Coffee House w/ Walter Mitty and His Makeshift Orchestra
10/28 Orlando, FL @The Peacock Room w/ You Blew It, Mikey Erg, Pup, Little Big League
10/29 FL @TBA
10/30 FL @TBA
11/01 Gainesville, FL @The Fest
11/03 Cincinatti, OH @MOTR Pub w/ Pup
11/04 Pittsburgh, PA @Brillobox w/ Pup
11/05 Washington, DC @DC9 w/ Pup
11/06 Philadelphia, PA @Barbary w/ Pup
11/07 New York, NY @Mercury Lounge w/ Pup
11/08 Boston, MA @Brighton Music Hall w/ Pup
11/09 Cleveland, OH @Grog Shop w/ Antarctigo Vespucci, Hard Girls
11/10 Fort Wayne, IN @The Brass Rail
11/11 Chicago, IL @Township w/ Astpai, Typesetter
11/13 Fort Collins, CO @Surfside 7 w/ Elway, Arliss Nancy, Sour Boy Bitter Girl
11/14 Denver, CO @TBA w/ Living Alone, Stressed
11/15 Oklahoma City, OK The Blue Note
11/16 Kansas City, MO @TBA
11/17 St. Louis, MO @TBA
11/18 Bloomington, IN @TBA
11/19 Columbus, OH @ Ace Of Cups w/ Slouch
11/20 Pittsburgh, PA @TBA
11/21 Richmond, VA w/ Say-10 Records Anniversary Show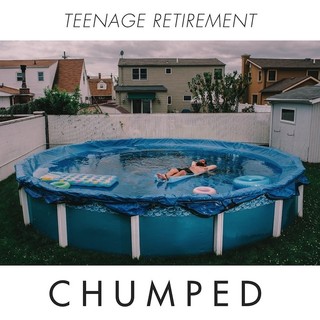 Artwork by Dave Williams and Cody Sprague