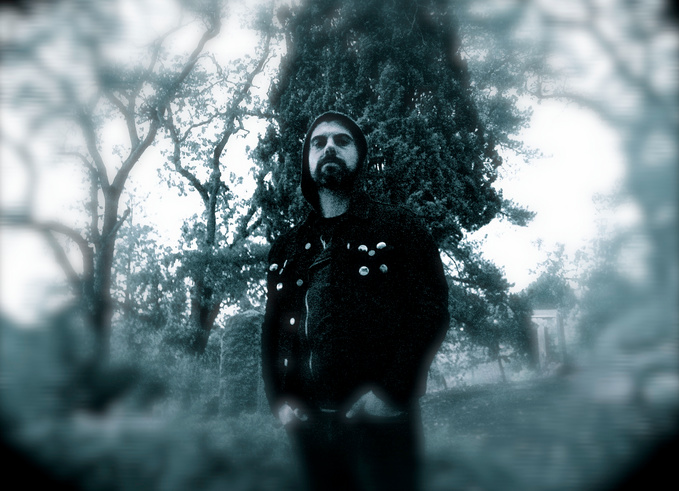 Stream the disgustingly heavy debut from this Profound Lore-backed Bay Area death metal project.

Photo courtesy of Profound Lore
Ritual Chamber is the newest deep dive into extremity from Numinas (a.k.a Dario J. Derna) who, prior to this project's emergence, was best known for Krohm's haunting black metal, his precise drum work for death metal OGs Dawn and Quartered, and his myriad contributions to Evoken, Funebrarum, Abazagorath, and even (?) the Meat Shits. Nuclear War Now! stealthily released Ritual Chamber's well-recieved first demo, The Pits of Tentacled Screams, in 2014, but Numinas himself has lain low since then, popping his head out only to announce a partnership with Profound Lore to launch the project's full-length debut.
Roiling, chaotic, pitch-dark death metal is clearly in his blood, and with Ritual Chamber, Numinas is free to get as nasty as he wants. On Obscurations (To Feast On The Seraphim), the vocals drip with slimy reverb, the riffs surge and stall, the drums roar, stray shreds of melody spiral down into the murk; the overall effect is creepy, frenzied, and oppressive, and is more or less exactly the kind of album you'd expect someone with Numinas' death metal bonafides to conjure up when left to his own devices.
Profound Lore is poised to release Obscurations (To Feast On The Seraphim) on February 26, and we've joined forces to debut it in full below.