See Five Exclusive Pieces From Matt Skiba and Heather Gabel's Art Show
Painting, like a dog shitting razorblades.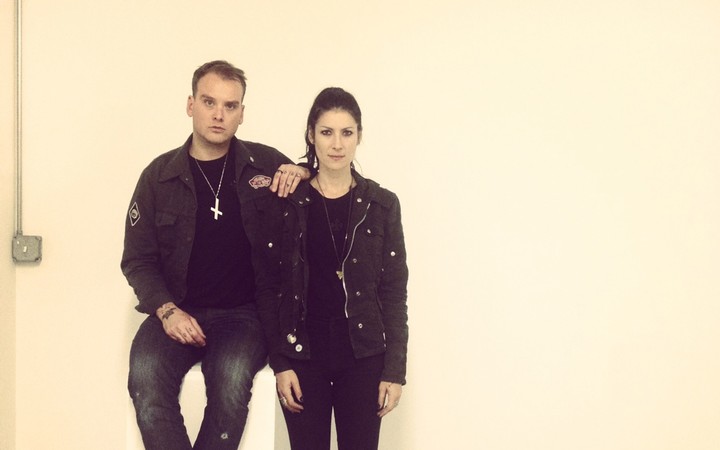 Last year, Matt Skiba and Heather Gabel put on an art exhibition in New York that drew punks out of the woodwork and turned every kid with a band t-shirt and some buttons on their messenger bag into a certified art connoisseur. Skiba, of course, is the frontman of Alkaline Trio (you know, that band whose tattoo you got in your pop-punk goth phase) and Gabel is an artist who also happens to be married to Against Me! frontwoman, Laura Jane Grace.
The two have teamed up once again for an exhibition of new works called Disappear Here which will run at Johalla Projects in Chicago from October 4 through October 25 with an opening reception this Friday. Most of the works will feature mixed media collage and painting, as well as a short film produced and directed by Gabel and scored by Skiba. So if you're in the area, you should stop by and yell, "Play 'Radiooooo!'" Just kidding, you should absolutely not do this. C'mon, this is a fancy art event and you're embarrassing yourself.
Since it's in Chicago, maybe Ferris Bueller and his crew will cut class to come stare at the paintings until Cameron stares at one so hard that he has a spiritual awakening and starts wearing eyeliner and dressing in all black. It could happen. Anyway, below are five exclusive pieces from the show. Stare at them and have your own goth awakening.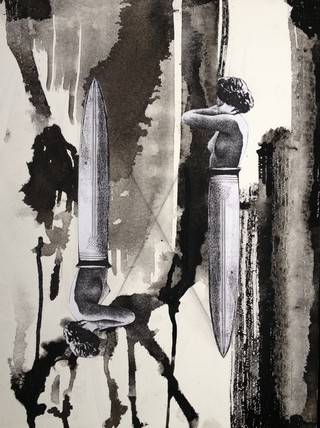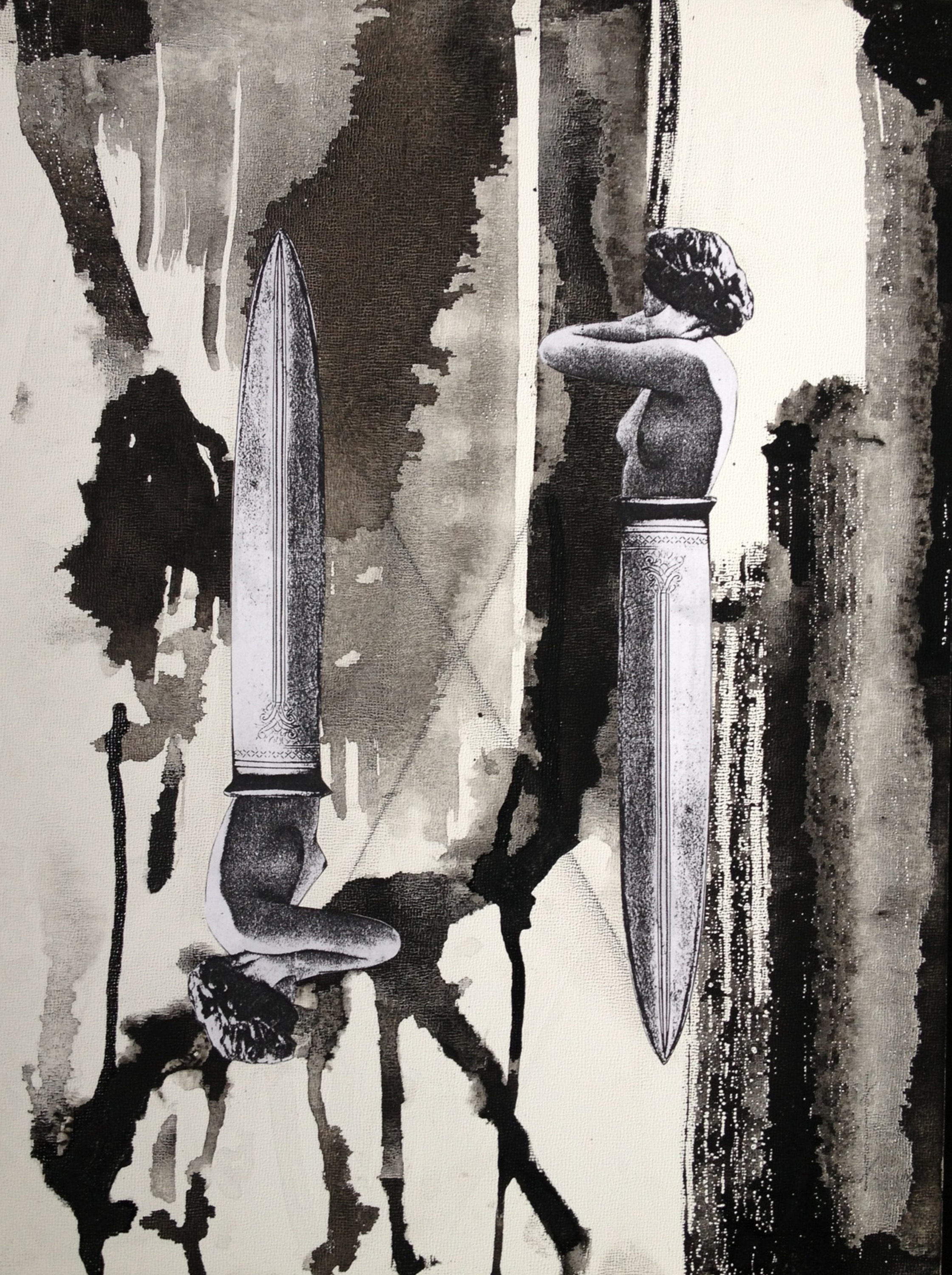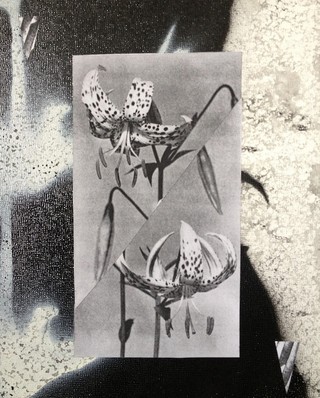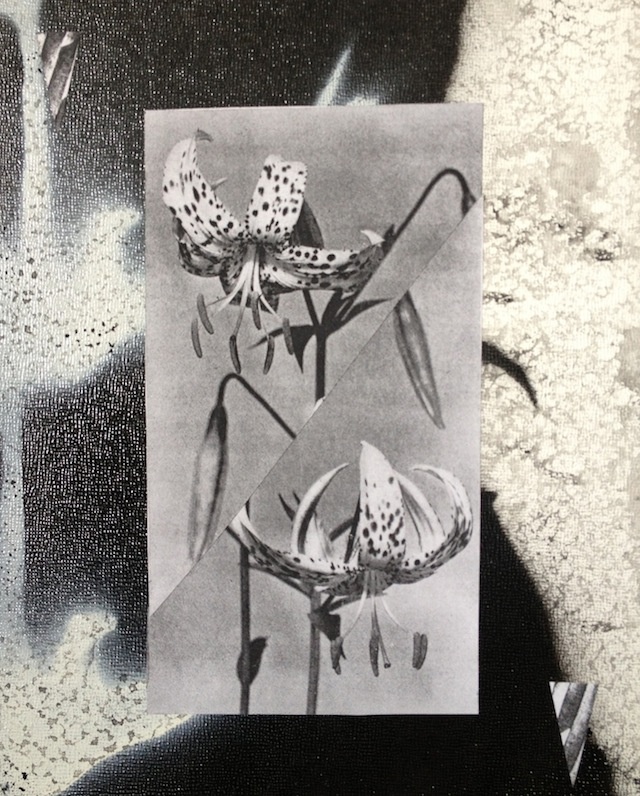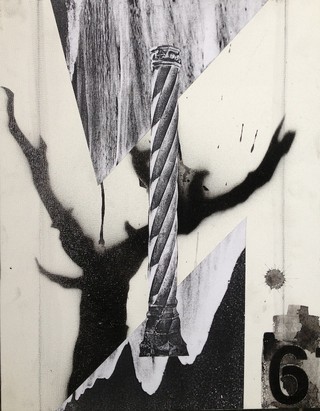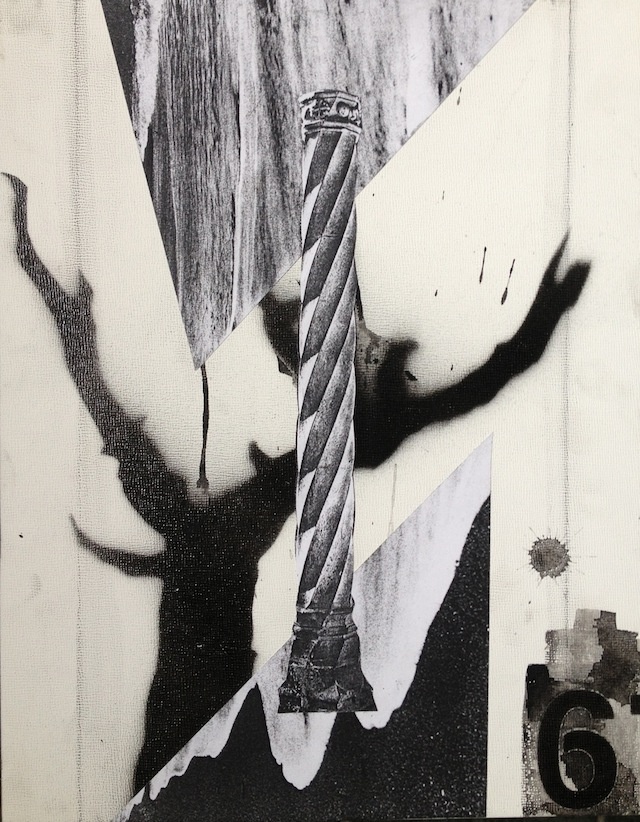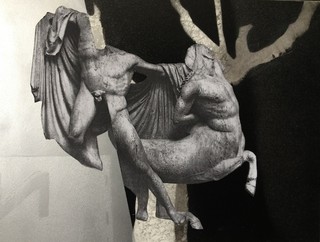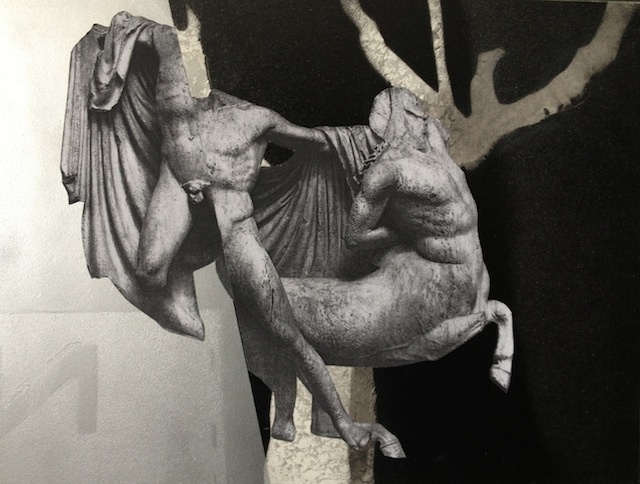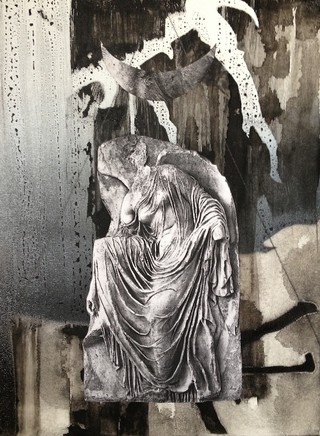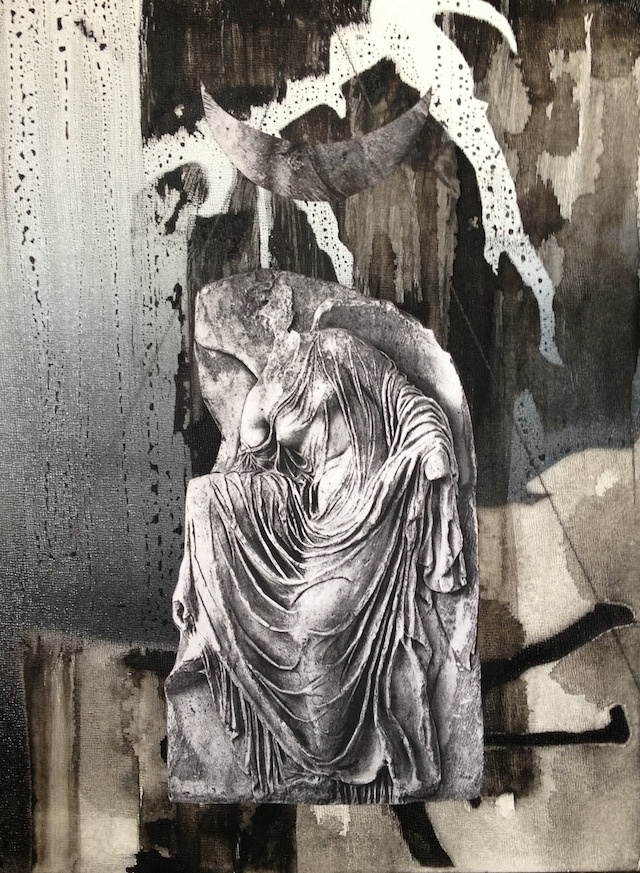 DISAPPEAR HERE: NEW WORK FROM HEATHER GABEL & MATT SKIBA
OCTOBER 4 - OCTOBER 25, 2013
Opening Reception @ Johalla Projects:
Friday, October 4th from 7-10pm
POCKET CHANGE: A PUBLIC ARTS FUNDRAISING SERIES
Featuring Work by Heather Gabel & Matt Skiba
Musical Guest: Electric Hawk, 21+
Saturday, October 5th from 6:30-8:30pm
@ The Empty Bottle
1035 N. Western Avenue
Chicago, IL 60622