Saun & Starr Step Out from Behind Sharon Jones, and Will Bowl You Over With "Big Wheel"
Check out the new video from the Daptone pair, from their debut LP due in May.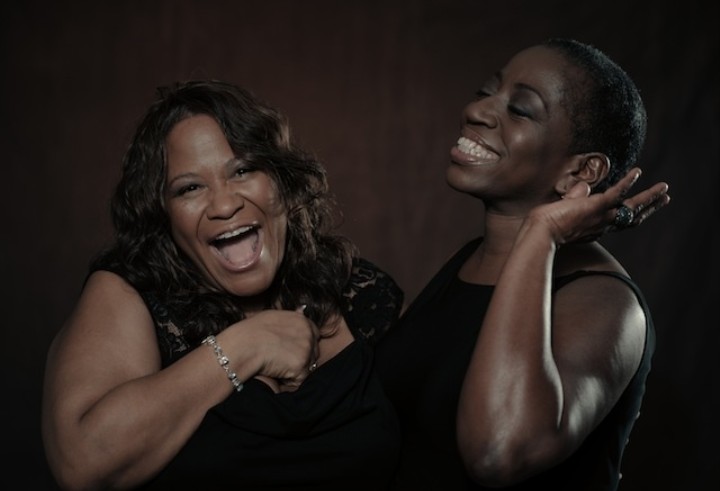 Saun & Starr (that's Saun like "sawn," short for Saundra) are dissing some classless loudmouth loser in this awesome soul funk banger, "Big Wheel." The track is a throwback to classic 70s soul and funk, fitting perfectly in that Daptone wheelhouse, and the low-key video directed by Wayne Gordon, set in an amusement park, perfectly matches the music's vibe, as they urge the chump to "roll on" out of their lives. The duo, who are both from the Bronx and met at an open mic night in Harlem in the 80s, are the longtime backing singers for Sharon Jones and the Dap-Kings (their first gig with Jones was when the three were in a New York area wedding band in the 90s). "Big Wheel" is from their debut LP Look Closer, to be released May 19 on Daptone Records (order yours).