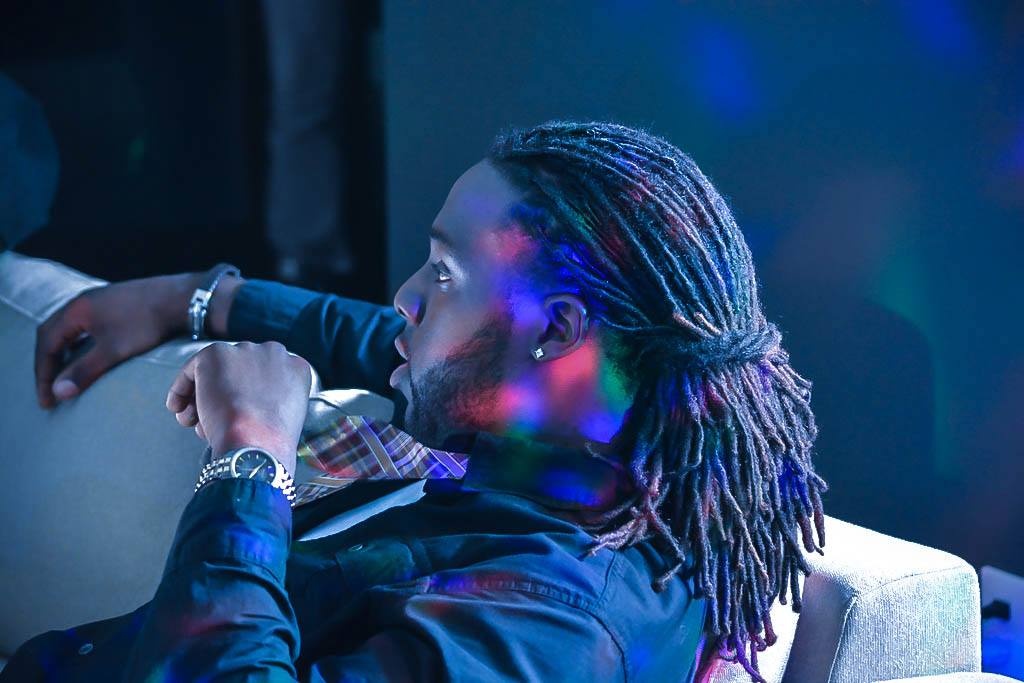 We talked to the Bay Area MC about living like a king in a free world.
Rexx Life Rajj is a rapper from the Bay Area with an elastic flow and a keen ear for production, both evidenced by his new video for "Put On." Producer Ben Manlove flips pitched vocals with ambient interludes while Rexx lives (and dies) according to his royal moniker. "Why be king if you'll be King Joffrey," he mutters as the track fades out. Like everyone else in America Rexx is fascinated by monarchy. It's Oedipal; America's mom Britain had a king, so we all want one. A king is like a security blanket for autonomy. Watch the Throne. But how do you live like a king in a free market economy? I hit up the promising young MC to find out.
"Put On" is on iTunes and Soundcloud.
Noisey: When did you start rapping?
Rexx Life Raj: I've been rapping since like elementary. Got my first mic in middle and started recording on my moms computer. I started taking it more seriouslu around 0th or 10th grade.
What was your first favorite rap song?
So many tracks. But the first that comes to mind is Ma$e: "Lookin At Me." I hella fucked with Ma$e when I was young.
Who has been your biggest stylistic inspiration?
Im inspired by a grip of dudes. I came up on alot of Mac Dre which was really evident in my older music. I've always been more drawn to artists that can sing and rap. Dudes like Andre 3000. Heavily inspired by the early Kanye stuff. One of my biggest influences out of the Bay, who I think never gets enough love, is Mac Mall. Bruh was a tactician when it came to bars.
Describe the concepts behind this video.
I would say that the concept revolves around deception. I meet a chick at club and bring her back to the crib. She ends up killing me and escaping with my stash of drugs. What I think really brings the video to life is the director's vision. Haley, the actress, did a dope job as well.
How has growing up in the Bay inspired you creatively?
Growing up in the Bay is dope because it's a big melting pot of so many lifestyles and cultures. I'm constantly influenced by so many things. And people here are so free when it comes to living life, which is something I carry over into my music. Not being confined by what I'm "supposed to do" on a song. Pushing boundaries, changing structures. The Bay has inspired me to be and do me.
What does it mean to live a "Rexx Life"?
And when man found freedom in lust, answers in curiosity, and himself in others, he finally knew what it was to be a Rexx.