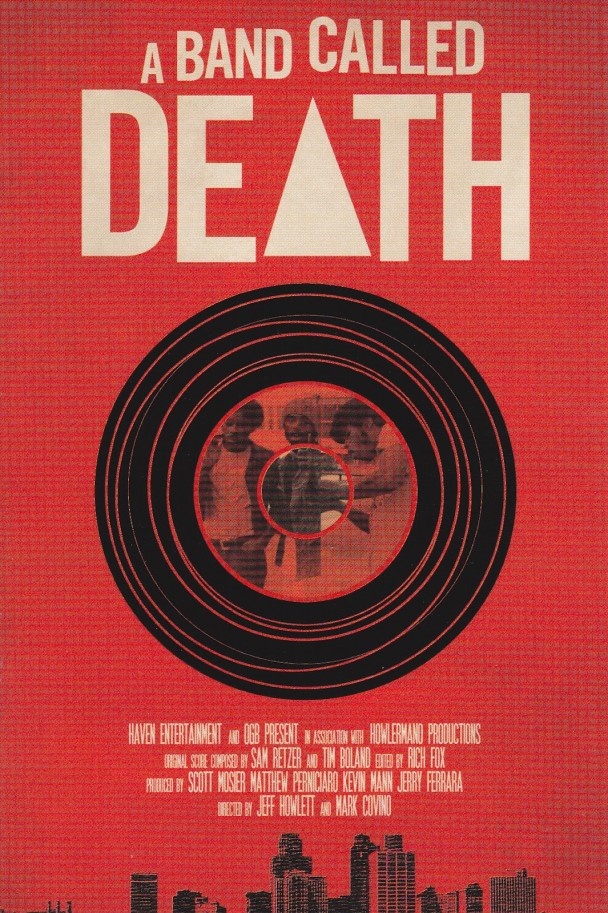 From reggae band to protopunk visionaries, discover the largely-forgotten band that sparked a monumental genre movement.
When you think about Death, the metal band comes to mind, right? Wrong. Rethink Death. We're talking about the Detroit, Michigan protopunk band that experienced a brief brush with recognition in the early 1970s and is today being championed as some of the earliest punk rock visionaries.
Death started out as a reggae band (formerly the Rock Funk Fire Express), but after one night at an Alice Cooper show, the African-American trio (comprised of brothers Bobby and Dannis Hackney joined by Bobby Duncan) decided to change what they were doing entirely. They recorded a few demos and played some shows but didn't go too far. Then, in 2009, Drag City Records rereleased their largely-forgotten songs and the world finally started to notice Death. A Band Called Death, a new documentary produced by Scott Mosier (Clerks, Mallrats, Chasing Amy) and Jerry Ferrera (Turtle on Entourage) that recently found its home with Drafthouse Films, tells the story of the bygone punk band. The movie features a 12-minute version of their band's anthem "Politicians In My Eyes," and uncovers the story of this family band. Discover Death. This band kills it.
Catch A Band Called Death screening at SXSW March 14th and 15th, or wait until June for the film's theatrical release.