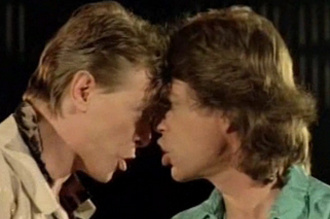 It's not just called "Drugs And Rock 'N' Roll." There's a "Sex" involved.
KISS, just a totally normal, representative sample of Rock 'N' Roll sex-havers.
Yesterday, the esteemed Noisey overlord Ben Shapiro posted a piece about why, despite the multitudes that the term "Rock 'N' Roll Lifestyle" might conjure up, it's actually pretty hard to get laid while out on tour. His argument boiled down to, essentially, "Dudes in touring bands smell weird and act juvenile, plus I had a girlfriend most of the time I was on tour."
While it's true that I've never been in a band and therefore have never had a chance to take the ol' touring van to Fuck City, Vermont, but the saying's not just "Drugs and Rock 'N' Roll." There is also a "Sex" involved. So, without further adieu here are all the reasons it's super easy to dunk your metaphorical corndog in the human batter of your choice while on the road with your band.
THERE'S A SHIT-TON OF BOOZE
Often, touring bands don't make too much money. It's a shit reality that we have to deal with. Still, when a band shows up to a venue, what they don't make in legal currency they often make in the second-best paper known to humankind: Drink Tickets. Also, depending on what type of band you are the audience is gonna get wasted at your show. If there's one thing science has taught us, it's that drunk people in a room tend to start making out.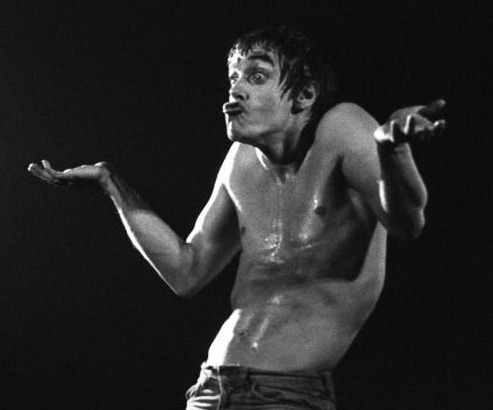 NO ONE CARES THAT YOU'RE SWEATY AND SMELLY
While it's true that sitting in a shitty van makes you sweat and then standing onstage rocking your ass off makes you sweat even more and that there usually isn't a place to shower for days on end when you're touring, guess what? There are lots of crazy hippy-ass towns in America where people smell absolutely terrible and they don't care that you smell equally bad. This is because liberal arts degrees are a thing and they teach you to care less about cosmetic bullshit. Besides, I'm pretty sure I read somewhere that being really smelly means you're virile. Double that with the virility of holding a guitar (or a drumstick or a microphone) in your hand and if you're in a band you're basically a super-sexual caveman. Also, stop being so self-conscious. It's cool. It's fine. Stop worrying. Because...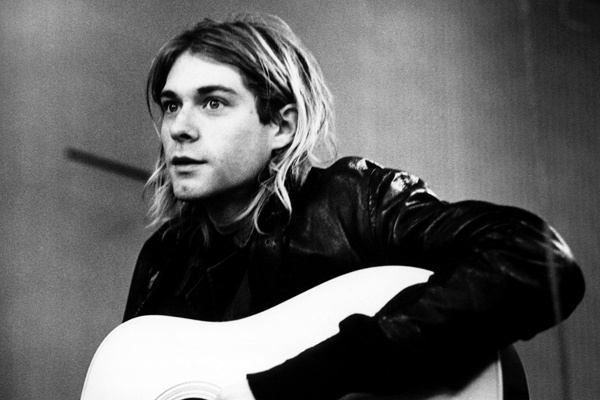 YOU ARE VAGUELY FAMOUS
See that dude? In all likelihood you, Touring Musician Man, are not as famous as him, because that man is Kurt Cobain. But when you're up there onstage, rocking the fuck out, at least one person in the audience will think you're at least as awesome as Krist Novoselic. The point is, when you're in a band you're a hot commodity. You're in town for one night only and you're making everybody super amped with your godly sonic waves. You might be riding in a van tomorrow, but tonight you've got a first class ticket to the Bone Zone. I'm pretty sure picking up touring musicians is how sad, lonely people had weird bang sessions with random strangers before the Internet.
COUPLES TOUR TOGETHER ALL THE TIME
Have you ever heard of Matt and Kim? LOOK AT THAT PICTURE OF THEM THEY ARE SO IN LOVE. OF COURSE THEY HAVE SEX ON TOUR. WITH EACH OTHER. Other bands with couples in them: Tennis, Arcade Fire, The Evens, Peaking Lights, Mates Of State, Yo La Tengo, Drug Rug, Die Antwoord, Air Supply (not really that one but still).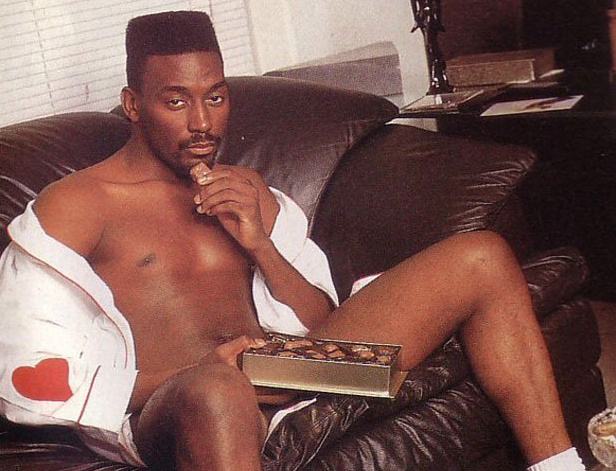 YOU CAN'T JUST SAY RAPPERS AND GAY PEOPLE AND REALLY FAMOUS BANDS DON'T COUNT
"Unless you're a rapper, or you're a heavy-drinking gay, or you're in a band like Zeppelin who has roadies do the dirty work so the band can shove actual sharks into groupie gash on a nightly basis, your chances of making the beast with two backs diminishes to nearly nil when you're out on the road." Uhhhhhhh, rapper people and gay people and really famous people are all people too, dude! And they, too, are doing the Monster Mash with fairly random witches or wizards! Your argument is invalid. Also, the phrase "groupie gash."

WHEN YOU'RE ON TOUR NO ONE KNOWS OR CARES THAT YOU'RE SECRETLY A DICKHEAD
This is probably the most important reason it's actually really easy to get laid on tour despite the logistical problems and weird smells and other obligations. When your job is to play music live for strangers and you're good at your job, you're showing people a part of your best possible self—a small part of you, but a part nonetheless—where you're doing something you love well. That's attractive, no matter which way you slice it. It creates a mystique, and makes people in the audience say, "Oh wow, I bet that person onstage would be a desirable sex partner and not at all a petty asshole who I will quickly grow tired of," and then they want to bang you.
Drew Millard is a virgin and on Twitter - @drewmillard