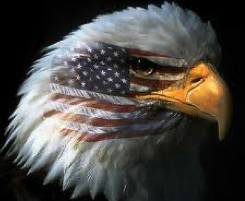 We'll put a boot in your ass.
Last week, my esteemed boss/all-around cool dude Ben Shapiro wrote a piece for this very website making the case as to why Canadian music is better than American music. Though I respect his opinions considerably, his case was essentially that Canada's infrastructure increased quality of life across the board, which left Canadian citizens free to make more—and better—music. Sounds like a real good argument... comrade.
Look. While Canada might have Drake and Neil Young and Grimes and White Lung, American music is still way better. The way life works is you're assigned a country at birth and you have to live in it, and once you're old enough to have informed opinions about the country you live in, then you can leave it if you want to. If we don't defend our country and its music, we retroactively lose the Cold War. Music is a contest, and only true Americans recognize that. So as a reaction to Ben's argument that Canadian music is better as well as the sinister news that Rush is being inducted into the Rock And Roll Hall Of Fame, here are a bunch of reasons that American music is better than Canadian music. Let's hope we all remember who we're really loyal to before it's too late.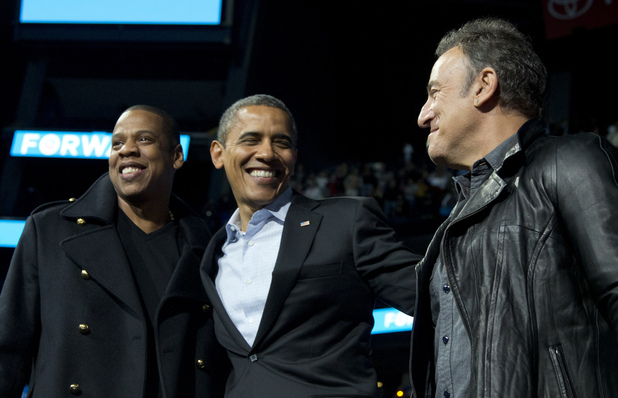 There Are Way More People In America Than Canada
The United States has a population of three hundred and eleven million people. Canada has a population of, like, ten. I'm not one for American Exceptionalism, but I am one for American There'sWayMoreOfUsThanCanadians-ism. To say that Canada has better music than America is to say that there's something special about them that surpasses the sheer density of human life in this country that is able to produce sounds. The triumph of American music is a triumph of numbers, and numbers never lie.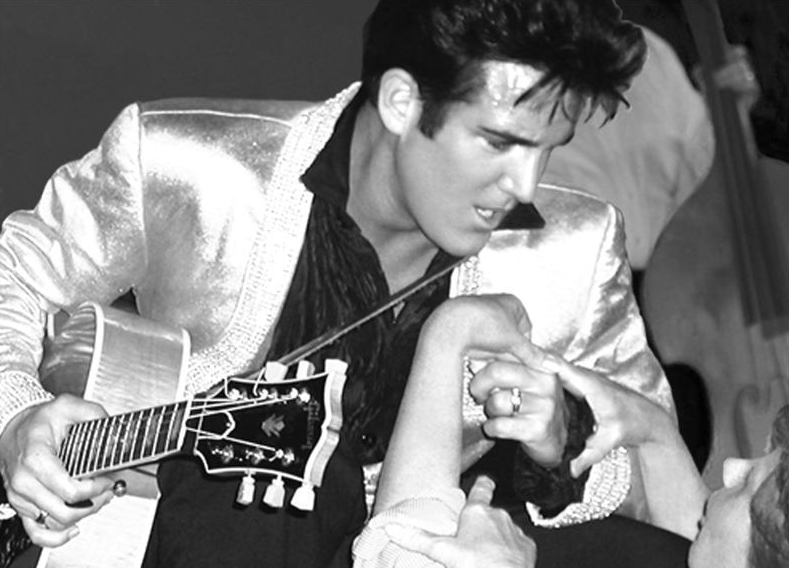 We Invented Rock & Roll
Recognize that dude up there? That's Elvis Aaron Presley, and he changed the world. He didn't 100% invent Rock & Roll, but everyone else who Elvis stole a bunch of stuff from in order to invent rock music were American, too. Elvis was the original and still best rock star, even though he didn't write his own songs and spent nearly a decade making shitty movies. The closest thing Canada has to Elvis is Ronnie Hawkins, and he's mainly famous for having his backing band stolen from him by Bob Dylan. The point is, America invented Rock & Roll and we still do it the best.
We Invented Hip-Hop
Ignore the fact that hip-hop truly finds its roots in Jamaican culture, or that Drake, arguably the most universally popular rapper under the age of 30, hails from Toronto. Hip-Hop is American as fuck. Hip-Hop is about doing whatever the fuck you want and apologizing pretty much never. This is why Juelz Santana is wearing that American flag suit in the above image—because America means never having to say you're sorry, and so does hip-hop. While we're on the subject, here is a list of rappers who are American and not Canadian: OutKast, The Wu-Tang Clan, Kanye West, Notorious B.I.G., U.G.K., Tupac, Eminem, Nas, Jay-Z, Scarface, Dipset, Eminem, E-40 and OH WAIT I CAN STOP BECAUSE EVERY GOOD RAPPER WHO ISN'T DRAKE OR WILEY IS AMERICAN.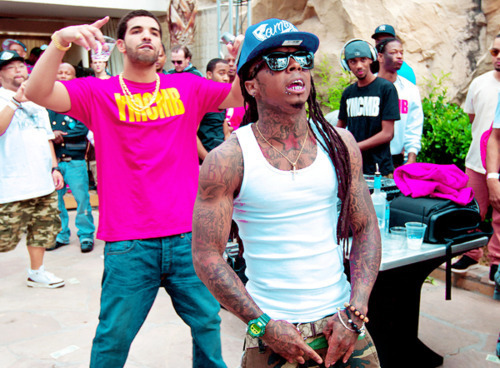 Canadian Music Doesn't Count Until It Gets Popular In America, Anyways
Maybe this is just because I live in America and therefore inherently don't hear about stuff until it comes to America, but seriously. Did Drake actually have the potential to fuck the rap game up until Lil Wayne took him under his wing and taught him how to be cool? Justin Bieber was just some kid on YouTube until Usher decided to sign him. Okay, I'll give you Neil Young, perfectly wizened Canadian bastard that he is. But let's talk about The Band. They had to write songs about pastoral America to get a little shine after Bob Dylan rescued them from some cabin in the woods up in Canada. I'm just saying, the song isn't called "The Night They Drove Old Mountie Down."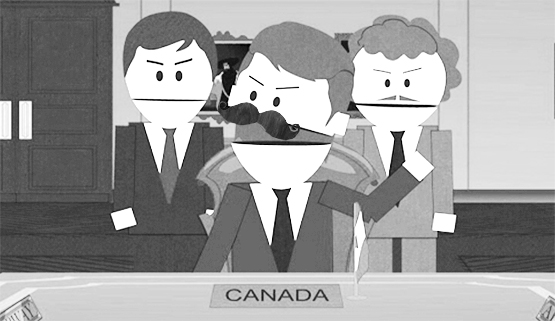 There's Something About Canada That's Inherently Goofy
If you notice, the goofiness in Canadian acts is always way goofier than the goofiness in American ones. When we think of a truly American goofball like Kid Rock, we're talking about a man who is in control of his own stupidity with absolutely zero self-consciousness. He doesn't give a fuck about what you think, because he knows he can make albums that are dick-bleedingly American and he will make seventeen gazillion dollars every single time. Meanwhile, Canada's version of "Goofy Rock Dude" is probably the Barenaked Ladies guy, and he seems like he just quite can't own his goofiness, which leads to them doing shit like taking their fans on a cruise. Which is goofy in a non-awesome way.
We Have Mainstream Country Music
The only reason they didn't call it "America Music" is because they wanted to leave it open for Canadians to do it and fail just so we could laugh at them. Shania Twain is the exception, but she only succeeded at making Country once she linked up with a British dude who gets to be an honorary American because his name was Mutt Lange. Anyways, mainstream country music also embodies all of the fuck-off values inherent to hip-hop, plus it makes for consistently great pure pop music. And it's the only genre of music that consistently sells records these days, which means that for every person who reads this and hates mainstream country, there are a bushel of people willing to defend it to the death. I grew up with them, and they're all ready to spit Skoal in your eyes and then shoot you and then run you over with a truck while blasting Toby Keith's "Courtesy Of The Red, White And Blue." Which brings me to my final reason why American music is better than Canadian music.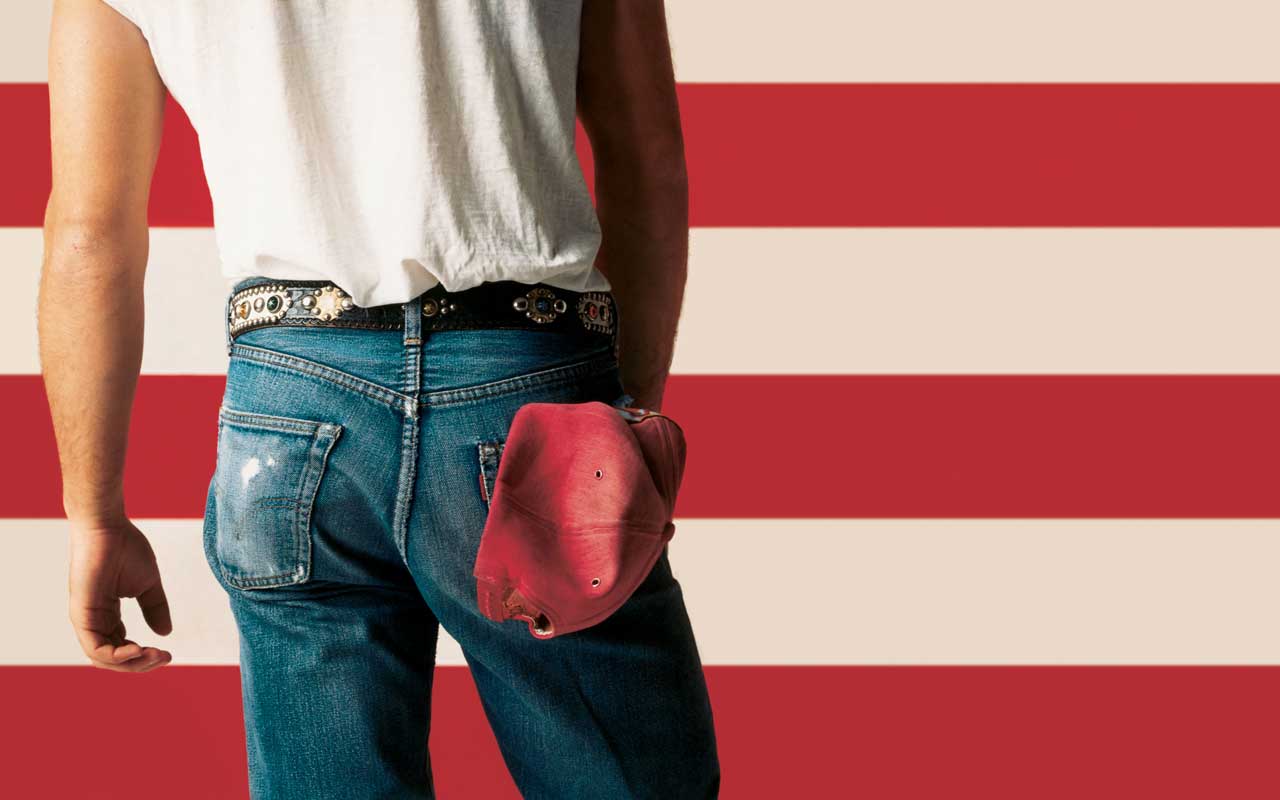 FREEDOM IS SECRETLY OPPRESSIVE
While it might be true that the capitalistic system is oppressive, the realities of social stratification could crush even the strongest will and there is a select group of people who are inherently advantaged over others, maybe that actually helps American music. You find out what a person's really made of when their back's up against a wall, and perhaps America kind of sucking creates enough desperation to force great art out of people. Let's face it—if you've got your healthcare taken care of, your band's getting subsidized by the government and Nardwuar's always gonna be there to shove a bunch of records in your face, the average quality of your country's music as a whole might improve a bit. But it's the truly fucked who make the most enduring, transcendent documents of their times. Canada's not going to give that to people, and that's why American music will always be better than Canadian music.
Drew Millard is a patriot and is on Twitter - @drewmillard