Watch Volcano Choir Perform "Dancepack" in a Sweet Empty Theater for the Latest Episode of Most Valid Reason
VICE Japan went to Milwaukee to film this dope performance.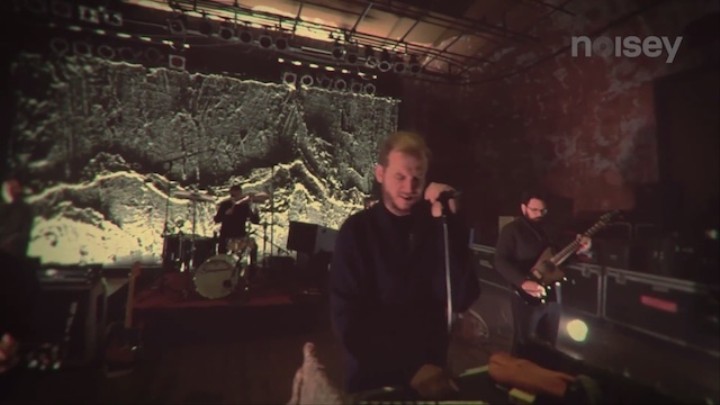 For this year's last episode of "Most Valid Reason," our colleagues at VICE Japan flew out to Milwaukee, Wisconsin, to meet Volcano Choir—one of the dopest bands working right now and a favorite in Japan. Bringing together such talents as Bon Iver's Justin Vernon and the pairing of Chris Rosenau and Jon Mueller, whose other bands include Collections of Colonies of Bees and the now-defunct Pele, Volcano Choir is sort of like a Wisconsin supergroup for sleek guitar rock with an atmospheric, post-rock bent. Either way, they're, uh, big in Japan, and they're also big here via being one of the coolest bands around.
Watch Justin Vernon and the gang play a live version of "Dancepack," off last year's album Repave, in a sweet, old, empty theater, and be sure to check out VICE Japan's interview with them backstage.