Janka Nabay & The Bubu Gang - 'En Yay Sah'
Not your typical white hipster exotica bullshit.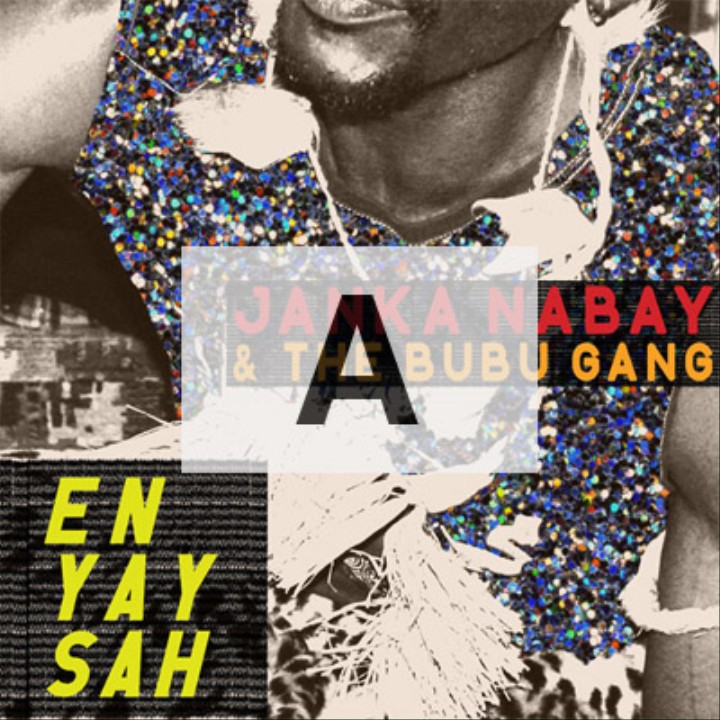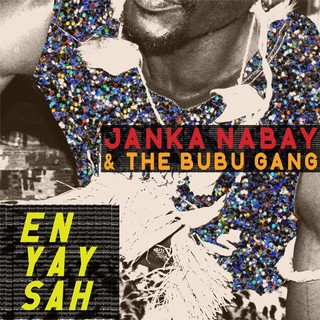 JANKA NABAY & THE BUBU GANG
En Yay Sah
Luaka Bop, 2012
FAVORITES:

"Feba," "Somebody"

FLAVORS:

Caffeine, speed, cocaine, uppers
RATING: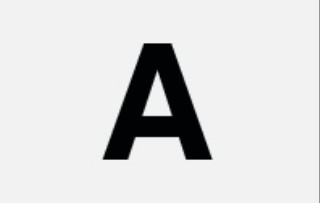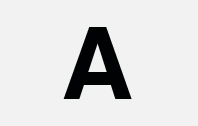 TRACK LIST:
Feba
Eh Mane Ah
Tay Su Tan-Tan
Ro Lungi
En Yay Sah
Kill Me With Bongo
Somebody
Rotin
Fuck your white hipster exotica bullshit. Janka Nabay and his gang of merry cohorts (including members of Skeletons, Gang Gang Dance and Zs) are making actual new Afrobeat-inspired music without the tongue-in-cheek self-referential ego trips of American indie rockers. In fact, you should go listen to Feba right now in all its dancey glory.
Originally from Sierra Leone, Nabay's assembled a perfect band here in the States to flesh out the sound of his propulsive, catchy, dazzlingly complex songs. It's probably impossible to compare it to anything else you'd hear this year. The different styles and sounds are just barely recognizable, working towards a cohesive sound. It doesn't sound like a mix of a million different styles and genres, but rather, En Yay Sah combines seemingly disparate sounds and techniques in the service of a pretty fucking epic vision. Nabay's songwriting is, on one hand, cavalier, melodic and easygoing, while at the same time intricate, nuanced, unpredictable, and fucking manic as hell. A myriad of drums (real, home-made sounding, electronic) explode together while synths, guitars, and a chorus of voices raise multipart mayhem. It's exciting to hear new music that actually sounds really seriously brand new. It's not a juxtaposition between form and content, not a compromise between different elements, not a hybrid or combination. If you can calm the fuck down and stop dancing for a second, you can realize that this could be the sound of the future.
Nabay is clearly someone who loves to practice, loves to perform, is probably playing music right now. The scale of the songs, the comfort navigating the melodies is something that is made, not born. This guy's a fucking phenomenon, bordering on genius, and you should go see him and his clearly inexhaustible Bubu Gang perform any and every chance you get.