Bat for Lashes Is the Devastated Bride "In God's House"
The English singer's new LP tells the story of a bride whose fiancé has been killed in a car crash on the way to the wedding. Dark.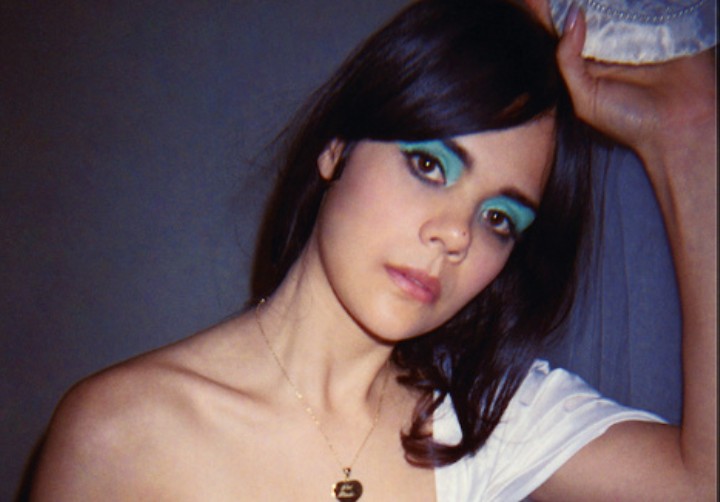 Nothing makes us happier than a new Bat for Lashes song, video, whatever. OK maybe peanut M&Ms. Or a burger and fries, but seriously we squealed a little when we heard she returning this year with The Bride, out on July 1 via Parlphone/Warner Bros. So far she's teased us with two tracks and this is the video for the second: "In God's House." The Brighton based music mystic looks like she's traveled to the middle of American nowhere (very much like the finale in Se7en but without Gwyneth Paltrow's head) for this dramatic short.
Natasha Khan loves a good concept and on this album, the story goes like this:
"The Bride follows the story of a woman whose fiancé has been killed in a crash on the way to the church for their wedding. The Bride flees the scene to take the honeymoon trip alone, resulting in a dark meditation on love, loss, grief, and celebration."
Intriguing. As such we see her here battered by the wind and emotions, her crystal tones dancing over shivering synths. More soon please, thanks!
Bat for Lashes Tour Dates
4/15 Indio, CA @ Coachella
4/20 Los Angeles, CA @ Cathedral Sanctuary at Immanuel Presbyterian Church
4/22 Indio, CA @ Coachella
5/13 Manchester, UK @ Manchester Cathedral
5/14 Brighton, UK @ St. George's **SOLD OUT**
5/16 London, UK @ Union Chapel **SOLD OUT**
6/1 Brooklyn, NY @ Saint Ann & The Holy Trinity
6/3 New York, NY @ Governors Ball