Yellow Machinegun's Kaori Okumura Is Still a 'Scream Addict' in Her New Band Suzisuzi
Listen to the manic debut of this new band from members of Japanese metal/punk legends Yellow Machinegun and Abnormals.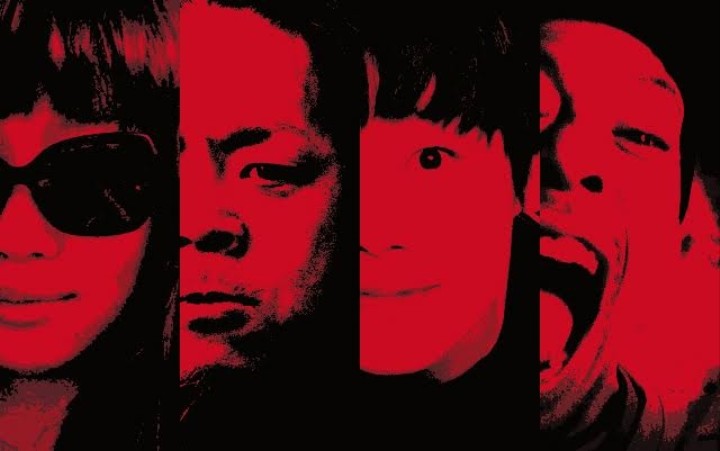 The real Japanese metalpunk heads will remember Yellow Machinegun, the prolific Osaka trio who exploded onto the scene in 1993 and left a trail of battered eardrums and breakneck releases in their wake (including a Slayer-mocking split with Stormtroopers of Death in 1999). The band is still quiet, but their charismatic bassist and vocalist, Kaori Okumura, has returned after a long hiatus with a new project—and some old friends.
"I had a job while Yellow Machinegun was active, so after Yellow Machinegun stopped its activity, the job became the center of my life. I was not involved in any music scene since then," she explained via email. "[But] I realized that I really like playing in the band and I need it in my life."
Her luck changed once she heard from two old friends from her Yellow Machinegun days, drummer Murochin and guitarist IxSxO (who both contribute vocals to Suzisuzi). The three of them had gotten to know one another back when Murochin and IxSxO were playing with hardcore punks Abnormals, with whom Yellow Machinegun ended up doing a 2000 split album (and a member swap—as Okumura recalls, "When Yellow Machinegun and Abnormals released a split, we shuffled all members and separated into two bands to make original songs. We did a lottery drawing and I was in the band with Murochin and IxSxO. We named our band Yellowmals").
That musical bond remained strong over the years, and resulted in the birth of
Suzisuzi
(named for the Japanese word for "vein"). As Okumura explained, "I always wanted to play with them again in another opportunity. I live in Osaka and had a job, so I couldn't often go to Tokyo where Murochin and IxSxO live. That's why it took such a long time to release this album. When I think back, I believe it was a good thing. To make this album, I was in no rush and feeling relaxed, so I was able to enjoy it just purely. And new member K♠ took part and had a good influence on Suzisuzi."
Suzisuzi's self-titled debut careens wildly through crossover thrash, punk, rock'n'roll, and good old fashioned chaos, held down by Okumura's big, dirty basslines and the three vocalists' chorus of rough'n'ready English-language yelps, screeches, and gang shouts about monsters, shopping, love, and fucking shit up. That the project has deep roots in both punk and crossover thrash is extremely obvious, and Suzisuzi is a fun, wild ride of an album, stuffed with diabolically catchy blips like "Ameba" and the batshit bonkers weirdness of "Ballooooooon!!"
The band has already begun playing live in Japan, but are obviously hopeful about the prospect of touring overseas as well. For now, they're excited about their manic, shred-crazy new album, Scream Addicts, and are focusing on that—and on having a good time. As Okumura says, "We are very relaxed in a good way and enjoying our own pace. Hope you enjoy our album. See you in the future!"
Stream Scream Addicts in full right here, and snag the album from the band's own Pure Evil Records (or on Amazon) on March 11, 2016.

Catch Suzisuzi live in Japan next month!
SCREAMING MAD BOX TOUR
May 14, Sat SHINJO VICTROLL CAFE, YAMAGATA JAPAN
May 15, Sun JUMONJI Re-MIX, AKITA JAPAN
June 18, Sat SHIMOKITAZAWA BASEMENT BAR, TOKYO JAPAN
June 25, Sat KITAHORIE club vijon, OSAKA JAPAN