Contemplate Sex and Death with Nadine Shah's "Fool"
And whatever you do, don't compare her to PJ Harvey.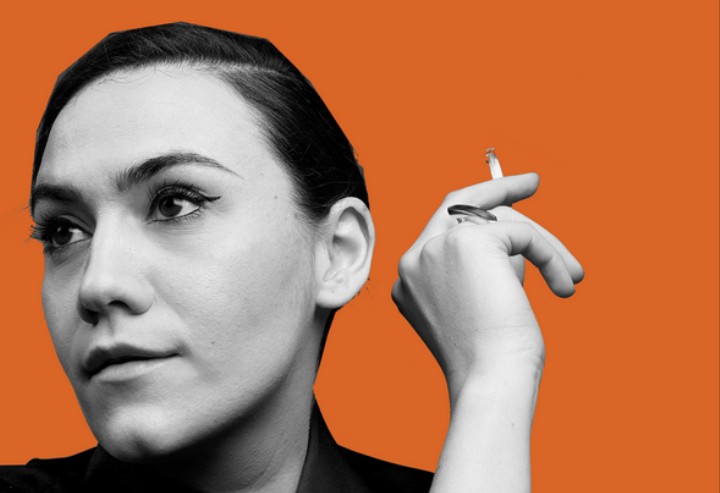 Nadine Shah is a British singer-songwriter who gets PJ Harvey comparisons because she makes music that is both austere and tough-minded, and if female musicians don't get compared to other female musicians the republic will fall and the sky will turn to black ash. Other things one could compare Nadine Shah to include: early Nick Cave, a burning bridge, the parts of Marianne Faithfull's autobiography where she talks about what a ninny Mick Jagger was, lipstick traces on a cigarette, a particularly opinionated raven, late Nick Cave. Basically, the real good stuff.
Shah has a new album, Fast Food, out on April 7, courtesy Apollo/R&S Records. In it she examines the only other song subjects besides sex and death: mental illness and the motherfucking SPECTACLE. She also covers sex and death btw. In Nadine Shah's new single, "Fool," she emotionally trounces the dude at every party and half of very relationship who is exactly not even close to as smart as he thinks he is. A literary poseur, an intellectual braggart, and a tiresome namedropper…we all know one. Hell, some of us are one. Nadine Shah makes short work of this dullard with a guitar line that comes off as an update of the greatest song ever, Fleetwood Mac's "The Chain." We here at Noisey.com are pleased as hell to be able to premiere it. Enjoy!