Noisey Presents: Iron Chic, Laura Stevenson, and More at Riis Park Beach Bazaar
Break out the Frisbee and let's get sunburned!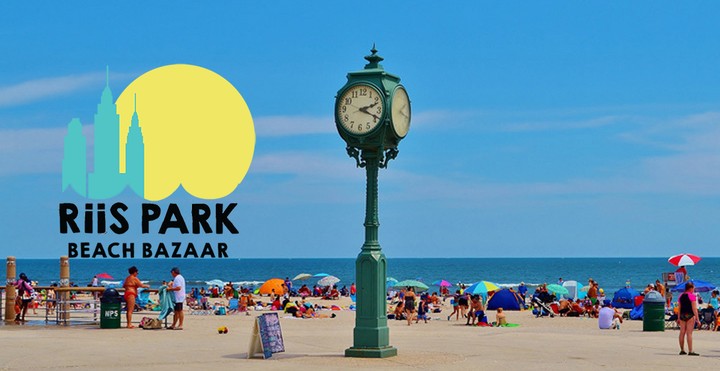 Over the last year or so, we've teamed up with the good folks over at Brooklyn Night Bazaar to bring some truly insane (free) shows to Brooklyn. The absurdly sweaty Paint It Black/Hop Along/Night Birds/Bad Canoes show comes to mind. As does the one with Modern Baseball/Beach Slang/Chumped/Crow Bait and the Dave Hause/Cayetana/Chris Farren/Brian McGee show as well.
Now, the Bazaar moving out of their North Brooklyn space and bringing the free shows down to the beach at Riis Park where we can all get sweaty without it being super weird. We are proud to present a weekend of shows this month with the mighty, mighty Iron Chic, Laura Stevenson, Slingshot Dakota, Soda Bomb, and more. Shows start at 11 AM. See you in the sand. We'll be the ones obnoxiously throwing a Frisbee. More info here.
Saturday, May 30​
Iron Chic
Soda Bomb
Somerset Thrower
DJ Mathcore
Sunday, May 31
Laura Stevenson
Slingshot Dakota
Vagabond
Double Trouble Double Dragon DJs