Premiere: Courtship Ritual Go Bump in the Night with "Yellow Spiders"
From the band's upcoming debut album.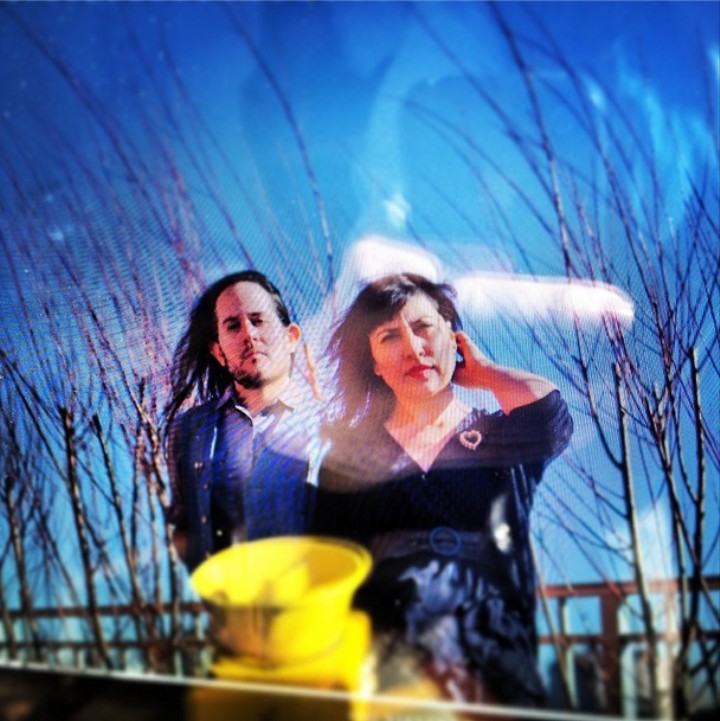 Save your bloodbaths and scarred murderers for someone else—to me, the scariest horror movies are the ones that creep up on you, where what's wrong isn't revealed until it's far too late for our heroes to avoid certain death. That's the feeling I get when listening to "Yellow Spiders" by Courtship Ritual, which plants a rumbling guitar line in your stomach as singer Monica Salazar moans foreboding lyrics in an angelic register. The video, which edits original footage from Neil Adhikari, intensifies the ominous feeling: Set against a black background, gorgeously lit flowers bloom in slow motion and open in conjunction with Salazar's panting. It's gripping shit, enough to give you chills in the dark. "Yellow Spiders" is the lead song on the recently released and completely excellent GODMODE compilation, COMMON INTERESTS WERE NOT ENOUGH TO KEEP US TOGETHER; it'll also be on Courtship Ritual's debut album, Pith, which arrives later this spring.
Jeremy Gordon watched this in the dark. He's on Twitter. - @jeremypgordon