Lee Fields: Faithful Man
We interview the soul legend about love, and are happy to premiere the new vide for "Magnolia."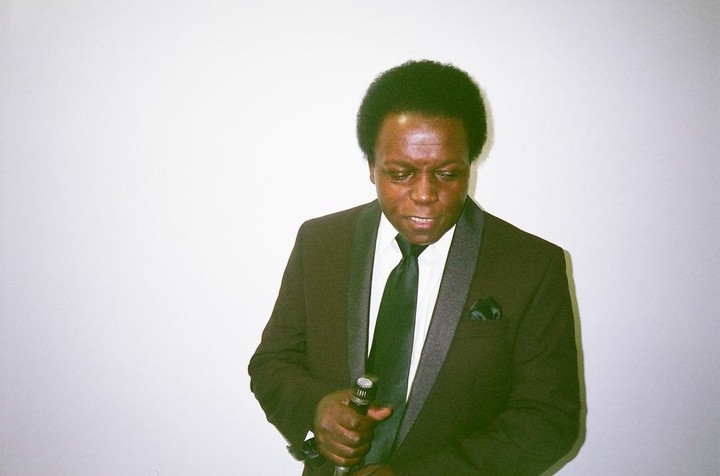 When Lee Fields steps behind the microphone, something happens. Sporting the best suit you'll see any given day of the week, the soul legend leans back, squeezes his eyes shut, and opens his mouth. His forehead creases. Beads of sweat form alongside his temples. And then, finally, that voice arrives—carrying a sound that's not quite perfect, not quite fully-formed, but one that's rooted in four decades of life, love, and struggle.
Below, Noisey is happy and honored to premiere the new video for "Magnolia," a track from Emma Jean, the upcoming record from Lee Fields & the Expressions (out June 3 via Truth & Soul). Like much of the artist's music, the track reflects the idea of love lost and trying to get back to that special someone. Being someone who considers himself as a romantic, I jumped at the opportunity to talk to Fields and, when he called me yesterday, our conversation quickly evolved from discussing the video to romance in general. "The only real thing we have is love," the 63-year-old tells me. It's hard to argue with that.
Noisey: What are you trying to accomplish with the video for "Magnolia?"
Lee Fields: The video is a guy who's trying to get back to this beautiful love, so he's going through any kind of changes that he has to go through, crossing all boundaries. He's doin' a lot of walking in the video. [Laughs.] He's trying to get back to Magnolia.
Does "Magnolia" take inspiration from anyone in your life?
Well, the song itself is talking about Magnolia out of New Orleans. But basically, the video itself is anyone trying to get back to their special love. But I love the song so much. I'm so in love with the song, man.
It's one of my favorites from the record. You've been doing this "music thing" for awhile. What's this build-up time to a record release like for you?
I'm very excited. Nervousness would be included in that excitement as well. I'm hoping the record will be received by the people in a positive way. We were trying to expand with this album a little bit, regarding the peripheral of what we sing about. I like singing about love and realities that happen to people. I try to keep it as real as possible. And so this record encompasses all of those things. I can imagine many different people trying to get back to someone special in their lives. I write about love a lot, as you can tell. But not just my writing, but everybody in the band does the same. I like singing about love because it means so much to people. This album Emma Jean, I do believe, has enough diversity in it to capture a lot of what we go through in our lives. The album's name comes from my mother. And it seems like the title itself has brought her closer to me, since she's no longer in this world. I can feel her presence now because I'm always talking about Emma Jean.
How long ago did she pass away?
She died in 1993. And by giving the album the name Emma Jean, every day I can see my mother's face and it seems like she's so close to me. I'm hoping that the people in general will feel this energy. It's a good energy.
You continually reference love as a driving point for your music. What does singing about this subject so much allow you to accomplish?
If you really think about it, love is the only thing that is really, actually, real on this earth.
What do you mean?
Each and every one of us at some point will no longer be on this earth. Wherever we go from that point—I'm hoping that there's heaven, I believe that there's heaven—but in other words, this existence is temporary. So the real thing that we have is love. Our lives are primarily memories. The given moment, at this very moment now, before I finish my statement, it's going to be in the past. As the words flow out of my mouth, we're moving into the future so there's no real exact moment. If you try to pinpoint a moment, it's in the past. So the only real things are love and memories, whether they're good or bad. I don't like to think about bad things, but memories are what we are. We're walking memories. So the only real thing we have is what makes up those memories. Love surpasses time itself. You can hear about love stories from a thousand years ago. Every tangible thing is not everlasting. So the only tangible thing is love. That's why I sing about it so much.
It's interesting you're telling me that you only try to sing about optimistic things, because one of the reasons I love your music so much is that, say, with a song like "Wish You Were Here," your voice illustrates sorrow so well.
That's exactly what I'm trying to say. There greatest love stories—like Romeo & Juliet, Antony & Cleopatra—there's gonna be sorrows. Things aren't going to be so pleasant in our lives. But we must remain optimistic. I try to stay as bright as I can, encompassing all these things that I know that could make my day very, very unpleasant, but throughout it all, I'm hoping that when people listen to the album, they feel good when they finish. There are a lot of songs about anger and how made someone is at some other person, how you need to get your gun and all this. It's like, man, come on.
What's it like working in the genre of soul—music that's timeless and somewhat everlasting—in a culture consumes so quickly.
It's being a true artist. If everyone just focused on the current trend, what's in Vogue or whatever's, then being a true artist disappears because you're becoming part of the cookie. You're cookie cutter, and you're shaping yourself just like everyone else. But when you find yourself, you stay true to yourself. Music is a timeless entity. And when you do something, and do it well, and do it well enough that even the trendy people say, "I'm gonna pick this up too."
I've done work on Top 40 records, but I'm a soul singer. That's who I am. And I recognize I'm a soul singer and stay true to who I am. I'm hoping that supporters of the things I do continue to say there in my corner so I will be able to continue creating this kind of stuff.
With such a lengthy career, how do you stay excited and progressive in your music?
Well, first off, I listen to everything. I might listen to blues one day. Top 40 the next day. Indie music the day after that. I might listen to reggae. I like everything. And when we get together to write, all of us, all of these influences come into play, and will melt down into what we're thinking. It's hard to explain, but I think a person should be very vigilant in regards to what's taking place—keeping record in their mind of what they've heard in the past. That's what I am. I try to encompass everything.
In the life saga that we go through on a daily basis, all those things seem new. A lot of things seem new. But nothing is new. It's been the same ever since ancient times. People eat. People sleep. People fall in love. People fall out of love. People try to acquire. It's the same thing. So whatever moved the people generations ago still moves the people, it might just come in a different form. Or it might be said a different way. But whatever we say has always been said. So it's all about the emotion, and how it's said.
What have you learned about love and relationships in your life?
I've fallen in love with one woman. Because like I said, love is the only tangible thing on this earth. When you find real love, it surpasses time itself. Even when I leave this body, I believe that love and those memories will be part of that spirit, wherever that spirit goes. And the antithesis of love would be hate. Hate is destruction. That's why we try to put the feeling of love in the music. If a person has trouble in anyway, they can listen to this album and feel better about their situation.
What love advice would you give me, a 26-year-old romantic?
I would advise any young person today that the best thing in life you can do is to be true to yourself, and realizing that there's a tangible self that will be tested, and there's a spiritual self. In order for the flesh to be completely satisfied, the spiritual self will have to be satisfied. In other words, try to do things to others just like you'd want them to do things to you. And love. Love fellow man. If we had more love on this earth, I'm quite sure all of our problems would be worked out.
Catch Lee Fields & the Expression on tour:
May 29 New York, NY - Bowery Ballroom *Record Release Show
Jun 04 London, UK - XOYO
Jun 05 Paris, France, La Maroquinerie
Jun 07 Erfurt, Germany - Franz Mehlhose
Jun 08 Gent, Belgium - Balzaal
Jun 09 Raalte, Netherlands - Ribs & Blues Festival
Jun 10 Hamburg, Germany - Mojo
Jun 12 Stockholm, Sweden - Nalen
Jun 14 Bergen, Norway - Bergenfest
Jun 28 Los Angeles, CA - Troubadour
Jun 30 San Diego, CA - Casbah
Jul 03 Vancouver, BC - The Imperial
Jul 04 Seattle, WA - Neptune
Jul 05 & 06 Portland, OR - Waterfront Blues Festival
Hey girl, Eric Sundermann considers himself a romantic. DM him on Twitter — @ericsundy
--
Want more?