The Best Of Ugly UK Hardcore
Because we don't want UKHC bands that look like junior account execs at advertising agencies.
I think it's great that hardcore's a big thing for "the kids" in the UK these days. TDON records and the likes of Last Witness, While She Sleeps and Brutality Will Prevail seem to be a huge deal. Their music, generally speaking, goes as hard as possible, and I don't doubt the intentions of the bands themselves in any way. Honestly, energy drink-sponsored tours or not (shut up, don't say you wouldn't take the money), the last thing I want to do is say anyone isn't the real deal, or whatever, but what the fuck is up with everyone in these bands being so incredibly well dressed and good looking? Look at these pretty guys: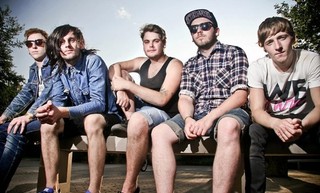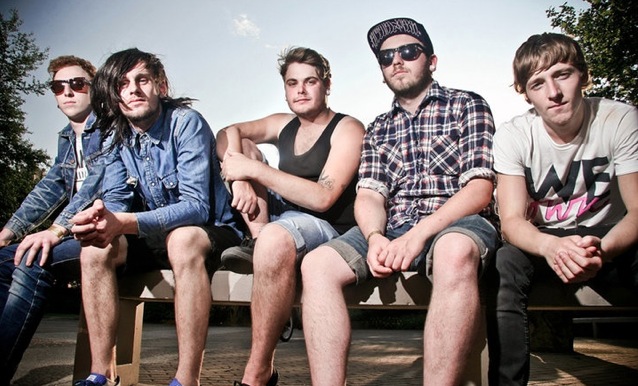 I mean, you could play a game of "Bassist in hardcore band, or successful east London-based junior account exec. at major advertising agency?" with pictures of these boys and it would not be a cut and shut exercise. In fact, as a resident of east London, I see actual successful junior account execs around and they fill me with a quietly debilitating jealous rage (I'm not big in the 'financial success' game at the moment—it's getting me down). It's a rage I've often expunged by listening to a hardcore record or two, so being reminded of those people while I'm trying to bedroom-mosh out the self-hate defeats what hardcore is about for me anyway.
Thankfully, for grumpy, paunchy guys like me, there's been a faction of UK hardcore that's been around many years longer than these handsome young bucks who cause all my body image problems. And they'll definitely be around long after the singer from Your Demise gets a well deserved dressing down for the obnoxious volume of costume changes in this video. Most of the UK bands that won't make you want to carve the words "UGLY FAT LOSER" into your chubby thighs are based loosely around London's Rucktion Records and a monthly show that happens at the 12 Bar in central London.
Back when the sexy hardcore bands didn't exist, this stuff was just called UKHC. I dunno what it's called now, but I guess if you're watching a UK hardcore band and there's someone over 30 in a fitted cap involved, tracksuit bottoms are onstage and no one knows what Tumblr is, then you're on the right track. This'll mean that they DGAF about having a press clippings album on their Facebook and they're actual humans, not clothes-horses with good record collections, and therefore people you can trust with your assorted negative emotions. So here's five of the best and ugliest UKHC jams for your edification:
UNITE: "SCREAMAGER"