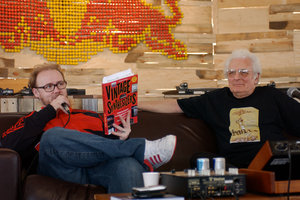 How a synth pioneer puts the soul in the machine.
Founding Red Bull Music Academy member and vintage synth affocianado, Torsten Schmidt, flexes his scribe skills in this honestly moving interview of the synth cult leader himself, Bob Moog.
Watch the video at The Red Bull Music Academy—it'll put you in the Moog.