Andrea Balency's Video for "You've Never Been Alone" Is So So So So So So So Sexy (and NSFW)
Using guns as foreplay? Sure!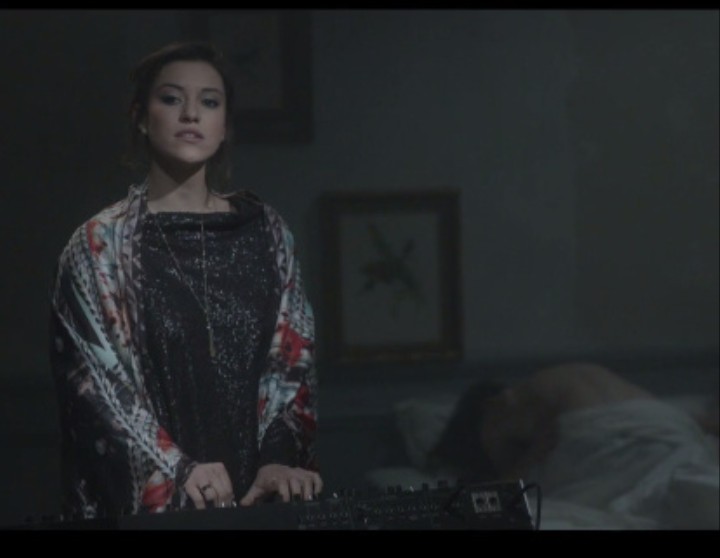 Andrea Balency is in a staring contest showdown with the camera while a couple has sex in the bed behind her. It's a bold way to start a debut music video, but the French born songstress who currently calls Mexico her home is just building momentum. From that point on, "You've Never Been Alone" chronicles the actions of an elderly gentlemen and a group of Williamsburg-esque youths. Nipples and moody tableaux abound. Using guns as foreplay? Sure. Shattering marble busts while topless? Great! It's a mess of fur coats, autumn leaves and black cats. Andrea Balency's voice guides you through the strange and lovely madness. It's ethereal, peaking in squawks and slipping into an intimate, whispered warning: "don't you dare play games with me."
This description may sound disjointed, but it's a difficult thing to describe. My recommendation? Watch it for yourself, and then watch it like five more times. You may not get any closer to enlightenment, but it's a damn good video. You'll enjoy it.
Andrea Balency's debut EP drops June 23.
Aliza Abarbanel has watched this video eight times. In a row. She's on Twitter — @AlizaAbarbanel