Listen to Godhunter & Amigo the Devil's Somber, Neofolk-Tinged "Something in the Way" Cover
Nirvana's never sounded quite this spooky.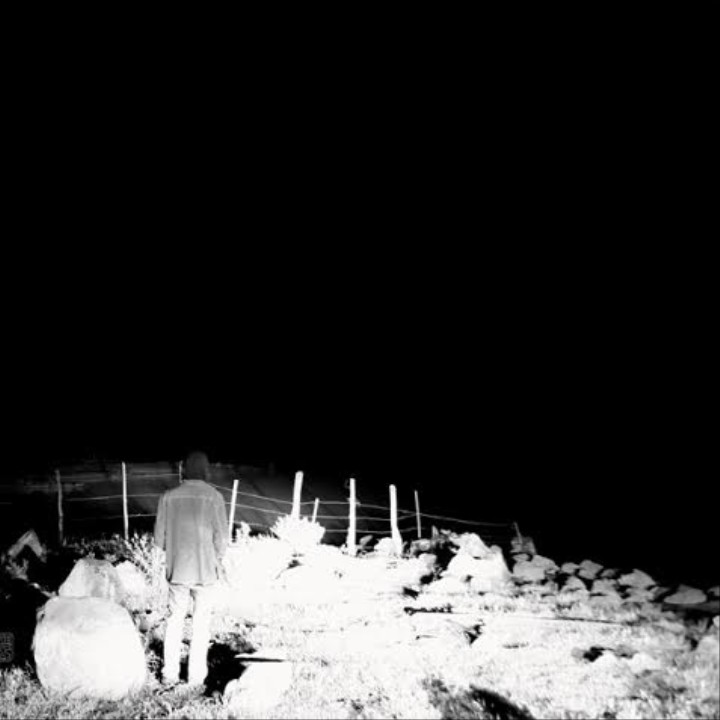 'The Outer Dark' layout, courtesy of The Compound
Most of the extreme metal that's come crawling out from beneath Arizona's searing sky has leaned towards the fast, the furious, or the terribly bleak; see recent heavyweights Landmine Marathon, Sorxe. Take Over And Destroy, and Godhunter for ample evidence of that. The latter has made a name for itself by hurling out crusty slabs of burnt sludge, but for reasons the Devil himself only knows, the Tuscon collective has completely flipped the script on its latest release.
Joined by the weeping theremin and shuddering vocals of Amigo the Devil (alias Danny Kiranos), Godhunter will release a new collaborative 7" titled The Outer Dark is next month via longtime allies The Compound and Godhunter's co-owned Battleground Records. It's a short and sweet experiment, featuring one original tune (the ominous murder ballad "Weeping Willow") and a thoroughly dark cover of Nirvana's "Something in the Way." Here, Kiranos' voice is more commanding than Kurt Cobain's immortal mumble-mouthed mew, dialing down the misery and imbuing the track with a certain neofolk stateliness
Preorders for the digital download are now available (ditto for the 7" version). All preorders of the physical 7" will be entered to win a test pressing copy of the release, so don't sleep.
The Outer Dark is 2/10 via The Compound and Battleground Records.
Kim Kelly is dreaming of Arizona heat on Twitter.