Muna Premieres "Loudspeaker" So You Can Gloriously Party Like It's 1985
This song is so happy and inspiring it will probably make you re-think your life.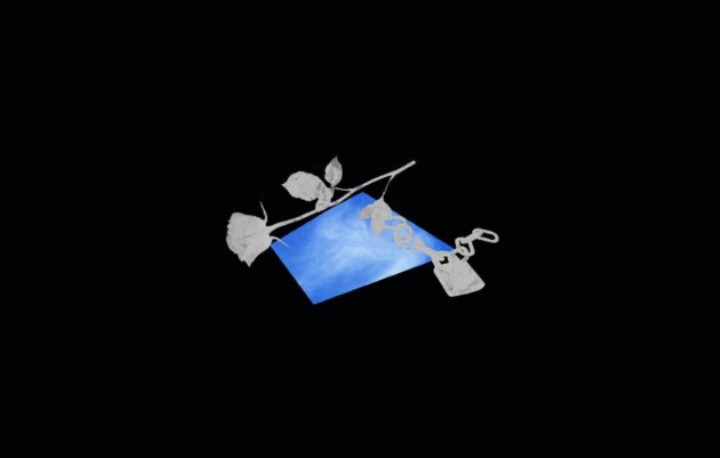 Here's a fun one for your afternoon: MUNA makes the kind of music that makes you want to say fuck work and run outside and do skips down the street and then try a backflip and even if you fall it doesn't matter because the music makes you feel great and somehow launches you into the air and you start flying because goddamn everything about the sound feels like you're floating. Still with us even though we're not quite sure if that sentence made grammatical sense? Cool. So on that note, here's "Loudspeaker," the title track from the group's upcoming The Loudspeaker EP which is out on May 6. You can stream the gloriously 80s-tinged track below, but be warned: you might quit your job because this sounds so inspiring.
Of the track, the band says that they've "come to describe "Loudspeaker" as the thesis of MUNA, which still completely rings true. This is a song about about marginalization, abuse, and shame, but also about empowerment and ultimately, resilience and survival. It's a song about being alive in a world which demands that when we suffer abuse, we silence ourselves…and about essentially refusing to let that happen."
Stream MUNA's "Loudspeaker" below and catch MUNA on tour.
04/14 Reno, NV - Grand Sierra *
04/21 Pomona, CA *
05/07 Los Angeles, CA - The Echo (The Loudspeaker EP release show)
07/21 Chicago, IL - Metro ^
07/22 Chicago, IL - Metro ^
07/25 Omaha, NE - The Waiting Room +
07/26 Columbia, MO - Rose Music Hall +
07/27 Des Moines, IA - Wooly's +
07/28 Kansas City, MO - Madrid Theatre ^
07/31 Chicago, IL - Lollapalooza
* = w/ Of Monsters and Men
^ = w/ BØRNS
+ = w/ Saint Motel