The Houston Rap Book Has Some of the Greatest Rap Photography You'll Ever See
Welcome to a book about America.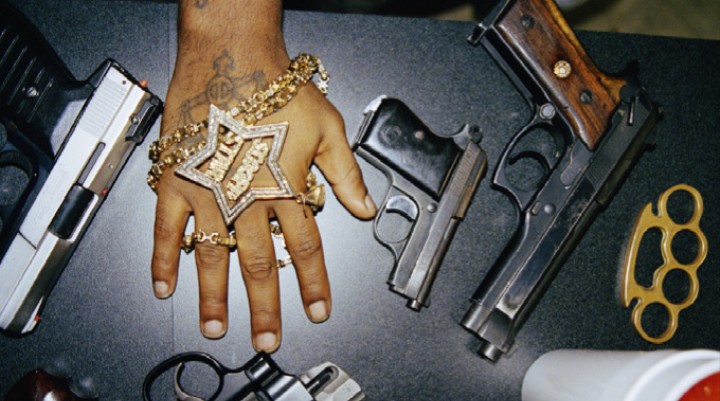 Houston is a weird, spread-out town. Did you know it's the fourth-biggest city in the United States? That it houses one of the most important and realest private art collections and galleries in the country—shit, in the world? That its GDP growth the past four years leading up to 2013 dwarfed all comers? And that Houston—no disrespect to New York City—is the home of gangster rap?
This is all true, and most (some) of the above is documented in Houston Rap, the coffee-table behemoth photographed by Houston native Peter Beste, best known for his black metal photography, written by fellow Texan Lance Scott Walker and edited by Johan Kugelberg, king of joints and editor of Born in the Bronx and True Norwegian Black Metal, Beste's 2008 photo book with VICE.
So, about the book. First, there's a signing and opening at Boo-Hooray on Canal St. tonight at 6 PM. RSVP here, you should go. Second, it's either an oral history or an art book, depending on how you like your bread buttered. Page-big photos that accompany a breadth of interviews, with Walker talking to effectively everyone from around then (between about 1985 to last year) and getting good info out of them. There's good stuff from big names like Scarface and Bun B (who wrote the intro) to Chingo Bling and whoever your favorite Houston rapper is to KB Da Kidnappa to what seems like the better half of South Park Coalition. After reading this book, you'll know how the Geto Boys (née Ghetto) were formed and evolved; about the last days of DJ Screw's life, about Pimp C's talents, about Willie D's mom stabbing a white man in the 1960s, and about ill-fated tours to St. Louis and a thorough explanation of most facets of the after-hours (read: strip club) phenomenon. You'll learn that DJ Screw's dad goes by Pappa Screw and that he refers to his deceased son as Screw, and that O.G. Style predated Ghetto Boys as far as rap went in Houston and that Z-Ro has what look like Audioengine A2 speakers with the yellow cones in his room. Talk of life in the Third and Fifth Wards and South Park, Houston neighborhoods and home to a lot of the principals involved, is interspersed throughout, and it sings.
This is an art book, yes, and it'd be a mistake to second-bill the photography here. Beste, of course, has been taking these photos for a while—some of them you may have seen in a VICE photo issue from seven years back. (He also produced the True Norwegian Black Metal video series for Vice, which was based on his book.) Houston Rap seems at first a bit of a stretch as far as subject matter goes, but it's not that different. The access in both books is incredible, and the context for these images are the best out of any subculture books out there. Are these things all in the frame? Is that baby actually sitting on the counter next to that small plate? There are plenty of photos that rival this one in the book: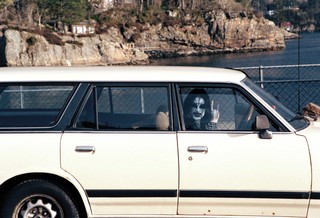 The photos, Beste has said in interviews, aren't staged, and the only light is the flash from his handheld camera. Most of the photos are outdoors, and are timeless.
So there are the words and the photos here, but this is a book mostly about America. Beste and Walker's subjects and photos speak for themselves, and leafing through Houston Rap is like breaking into a neighborhood and eavesdropping into its conversation. Only some are about music; most are about what someone else said or did, or how someone felt before they started a group, or when they heard the news about someone dying, or why they moved to Houston or why they moved somewhere else. It's almost like Studs Terkel's 'Working,' but about people in Houston who may or may not have been rappers and musicians: Their lives are in this book. Most of the photos are staged against city fields, convenience stores, run-down houses or inside apartments whose cheap furniture and door jambs you recognize. It's easy to pick out what's real in this book—just open to a page at random and start reading. See more photos from the book below: