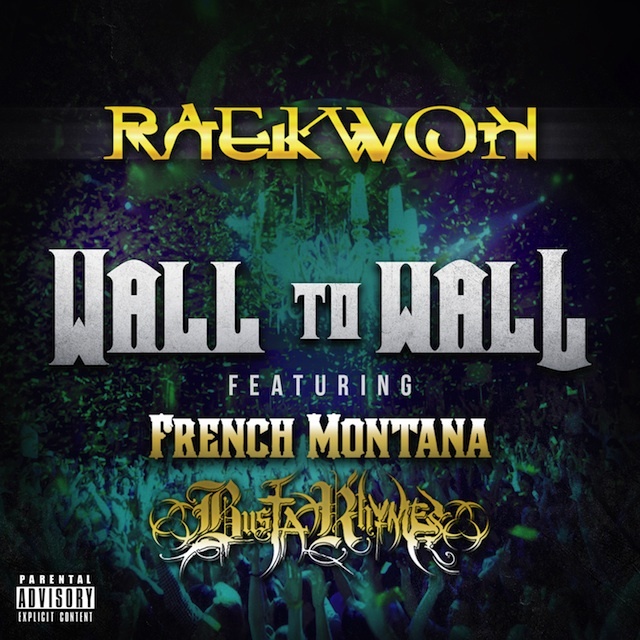 Listen to the first track from Rae's upcoming solo album, 'Fly International Luxurious Art.'
New York City is the home and birthplace of hip-hop. It is a place of rich hip-hop history, many talented rappers, and its own mythology. Moreso than anywhere else, New York rappers can feel like trading card figures you can continually shuffle around to make the perfect killer combo. As the internet has broken down regional barriers and made it easier for rappers to adopt a wider range of styles—and as the diminishing spoils of the music industry have made cross-regional collaborations a smart move to grab many demographics—it can be easy to lose sight of New York hip-hop's distinct charm, the way its many sounds and personalities reflect the same brash spirit.
What I'm trying to say is: Holy shit, haven't you always wanted to know what a song with Raekwon, French Montana, and Busta Rhymes would sound like? Haven't you ever wondered what French Montana essentially making a Wu-Tang Clan song would be like? Haven't you wanted to hear Raekwon with a French Montana hook? Look, I know there are probably some of you purists out there to whom these things sound horrible, but, with all due respect, you are wrong. When these three rappers come together, over a beat by Toronto producers She da God and Snaz, it's definitely a left turn for all of them, but it's still New York as hell. It's multiple generations finding a common spirit and a sound that's a happy median between old and new New York. It's dark, it's cool, it's cocky, and it's pretty funny, too.
Busta Rhymes kicks off his verse talking about getting a manicure, which is a ridiculous image! Then he transitions into discussing blood diamonds and Five Percenters because of course he does. French Montana talks about hanging out at the Hard Rock Casino, but he also opens up with the kind of gritty image that could be pulled straight off of any Raekwon album, "clear view, white tints / hustle by the park bench." And Rae is as menacing as ever, tearing into the verse with the rhyme "frozen fishscale / you better go to Ishmael."
"Wall to Wall" is the spirit of classic New York updated for the 2010s, and it works. The song is the first track (although not technically a single), off of Raekwon's upcoming sixth solo album, Fly International Luxurious Art. Of the album, Rae told us over email: "This is a masterpiece man. Period. It's a good project, and I worked hard on it. I have a lot of good friends that showed up for it, and I am looking forward to seeing what the fans think." Among those friends are Estelle, Melanie Fiona, Assassin, and producer Jerry Wonder. And I mean, look: Raekwon is a legend. He is a great rapper. And he's hip enough to do a song with French Montana. What else in the world could you possibly want, people? Listen to "Wall to Wall" below:
Follow Kyle Kramer on Twitter.