Win A Limited Pressing Of Turbo Fruits' New Album And A BUTTER SCULPTURE!
How many chances are you going to have to get your hands on a butter sculpture in your life? Exactly.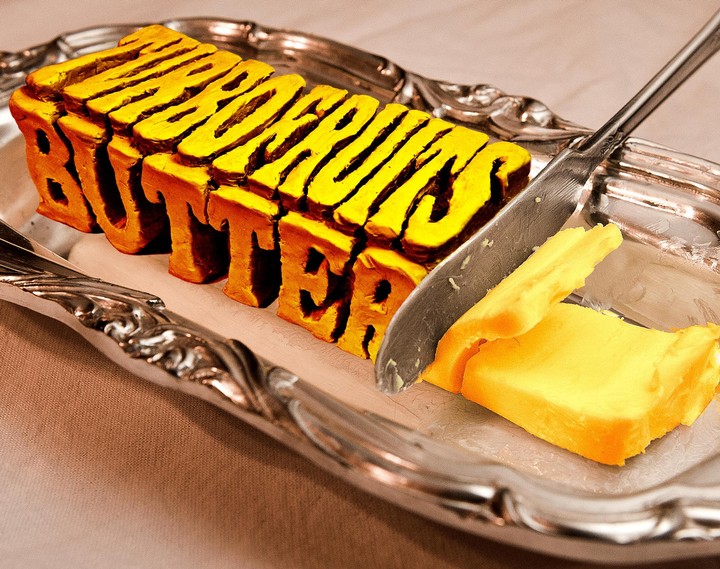 You know Turbo Fruits. They're everything you could ever want in a Nashville garage rock band. They've mastered the combination of surfy punk and indie pop, with no holds barred on originality. Their songs automatically get us pumped and wanna party. And we don't feel bad about it ,because it's just plain good American rock'n'roll.
Lucky for all of us, their new album is almost here! Butter is set for release on September 11th on Serpents & Snakes. BUT instead of waiting until then, you have the chance to win a copy of the limited pressing of the album on pot-butter colored vinyl for free fifty-free! And see that buttery-looking sculpture on their album cover? We're sweetening (buttering?) the deal by throwing that sculpture in too! Yep, just shoot an email to and on Tuesday, you'll find out if you've won the one and only butter sculpture from Turbo Fruits' album art, as well as a limited pressing of Butter!
Until then, have a listen this catchy-ass single, "Harley Dollar Bill$," off the new record and/or check out one of their live shows!