Al Lover's New Record Is a Heady Psychedelic Journey
Al Lover's new record is meant to be listened to inside of a teepee at Burning Man.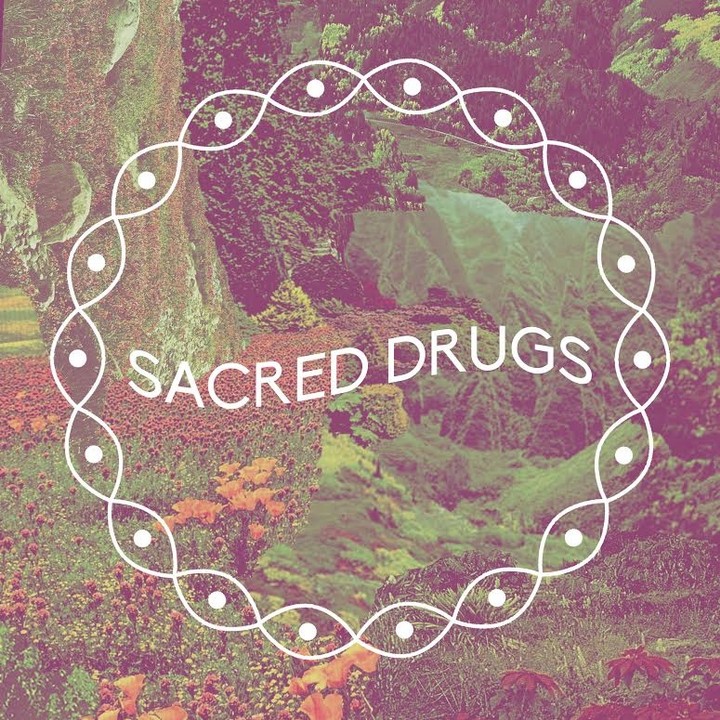 I first met Al Lover in a dewy backyard in San Francisco. Some friends were throwing a (mostly) garage-rock show with a few bands, and Al was set up in the corner to DJ in between sets. I expected what I usually expect when I see a DJ in San Francisco- two laptops, a cross-fade, and a playlist that switches back and forth from a Sonny & The Sunsets song to a Ty Segall song with a completely different BPM. This was not the case with Al Lover.
Al Lover is most well-known for his ability to be a non-synthy/trappy/basic beat-maker, and instead a psych-producer- which is very #rare and extremely rad. He is quite literally the only one who does what he does. The psych-lover's dream layers shaky drum beats over contemporary and vintage garage-psych jams. Dude even refers to his own beats as "Al Lover's Distorted Reverberations of Reverberating Distortion." Noisey is stoked to be premiering his new record, Sacred Drugs, a 14-track kaleidoscopic journey that you should probably recommend to any of your burner friends who want to chill inside of a teepee at Burning Man and "vibe out, broooooo." Seriously though, this album rules. Check it out below:
Kayla Monetta is down to chill inside of a teepee at Burning Man. You can follow her on Twitter.