Beyoncé Is Starting a Scholarship for Students at Historically Black Colleges
Just after her college band-inspired performance at Coachella, Beyoncé has announced the Homecoming Scholars Program.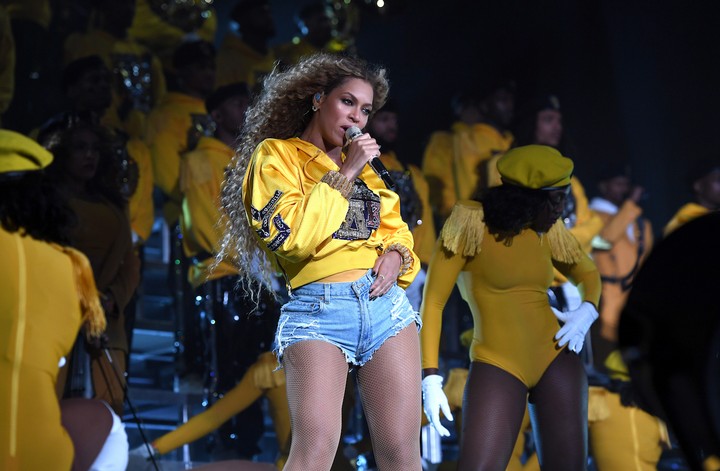 Photo by Larry Busacca/Getty Images for Coachella
Beyoncé's historical performance at Coachella this weekend was largely inspired by homecoming celebrations at Historically Black Colleges and Universities (better known at HBCU's). So it's fitting that today, the Houston pop icon announced a new scholarship program through her BeyGOOD initiative. The Homecoming Scholars Program will award $25,000 to one student from four selected HBCU's (Xavier University, Wilberforce University, Tuskegee University, and Bethune-Cookman University) for the 2018-2019 academic year.
Ivy McGregor, Director of Philanthropy and Corporate Relations at Parkwood Entertainment, which houses BeyGOOD said "We salute the rich legacy of Historically Black Colleges and Universities," via The FADER. "We honor all institutions of higher learning for maintaining culture and creating environments for optimal learning which expands dreams and the seas of possibilities for students."
Last year, Beyoncé started the Formation Scholars Program which awarded $25,000 to four women college students.
Follow Lawrence Burney on Twitter.