Yes, April 21 Is Record Store Day, And It's Going To Be Annoying
Not to be a downer, but Record Store Day is a big fat waste of time.
In the 80's kids flocked to record stores for the love of music. Now they are just hoping to get another bigger, better, limited copy of The Velvet Underground and Nico
"When is Record Store Day?" "Are you guys doing Record Store Day?" "What are you guys getting for Record Store Day?" These are the three questions that I find myself answering multiple times daily, beginning sometime mid-February, every year. My answer is almost always the same: "Uh. I'm not sure."
Record Store Day is the brainchild of six record enthusiasts who wanted to pick a day to celebrate the art of music. The initial idea was to bind independent record shops and catapult sales and interest by observing the third Saturday of April as "RSD," a day chock full of special releases, promotions, and unbearable crowds of slobbering record foamers.
The first RSD occurred in 2007, where only about a dozen indie bands contributed a limited release, and a handful of shops around the United States would participate in the physical music stimulus plan. Each year since, the number of groups and shops involved has grown exponentially.
I have taken part in RSD, both as a purveyor and a consumer, but something in me continuously hesitates to encourage all aspects of it. Here are a few hang-ups I have with Record Store Day:
1. It's a market made to be collectible.
Historically, the moment a market begins to consider itself collectible, is the moment it begins to self-implode. Remember baseball cards, comics, and action figures? Holograms, limited edition repaints, and exclusives? It was at that time that those markets became trends, and trends don't last.
2. The markup is awful.
How does it help an independent record store when the actual wholesale costs of the major label RSD records are often more than the increasingly absurd wholesale prices of non-RSD major label albums? The labels and artists make all the money. Over the past few years major labels have figured their way into the RSD game and have taken full advantage. If they wanted to help their cause instead of repeatedly shooting themselves in the foot, maybe they should blow out some affordable records which would achieve collectibility by natural means.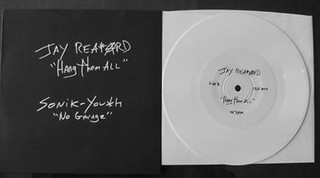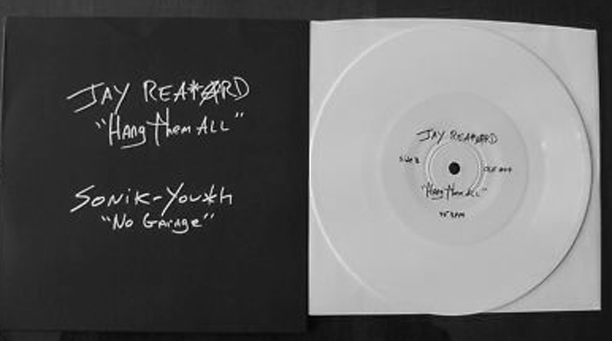 Ok, ok I'm happy that I was lucky enough to score a limited white vinyl Jay Reatard/Sonic Youth split 7" a couple years ago on RSD, thank you Matador.
3. RSD creates minimal new customers.
Most of the time, the people who come out to get the RSD exclusives are people who do their shopping online anyway. Take for example, Bob Basementdweller who emerges from the depths of his aged parents' basement to retrieve the latest Sub Pop exclusive just to instantly return to his subterranean lair to be the first to post his scores on Ebay. Guys like Bob come out once a year and do nothing for record shops. Other types of "almost customers" I've seen RSD create are nostalgic middle aged men who go out of their way for one day to make a hip purchase and never even listen to it.
4. Eight out of ten RSD shoppers are buying for the collectibility and not for the music.
Whether you are one of those annoying snots on one of the countless record collective forums who just buys vinyl to have all forty colors of the same shitty emo band that no one but you likes anymore, or you're a sharp record collector novice who thinks your first-to-the-prize mentality is going to make your investment explode, it's still far from a respectable reason to buy records. I won't however, forget the few true fans who genuinely appreciated and enjoy getting his or her hands on that Pavement single needed to complete a comprehensive collection.
Jack White's associate talks mostly about how gimmicky the RSD releases at the Nashville shop will be, hardly mentioning what they might sound like.
5. RSD is stressful and overwhelming.
It's only one day per year, which means stress, long lines, and mostly disappointment. Record Store Day has made me feel like I was waiting in line on the Ticketmaster website with that stupid little clock ticking away, shoving my impulsive behavior further toward an inevitable buyer's remorse. Do you remember what happened when MoMA put those Kraftwerk tickets up in February? Of course you do because you didn't get tickets. Do you remember how that felt? The hustle involved with the RSD rush yields similar results, so be forewarned (or gently reminded).
Standing in line at local record shop, hoping to scoop up one of the exclusive reissues leaves me feeling like a Showroom Dummy.
Record Store Day has the potential to be something great if "celebrated" properly. I got into the record game to encourage the discovery and exchange of amazing music, not to exploit consumers. If you plan to participate in Record Store Day this year, just think about what artists, labels, and shops you are really giving your support and money to because your decisions may impact the future of music. Instead of putting all your effort into getting records one day per year, think "Everyday is Record Store Day."
What are your thoughts on the Hallmark holiday?