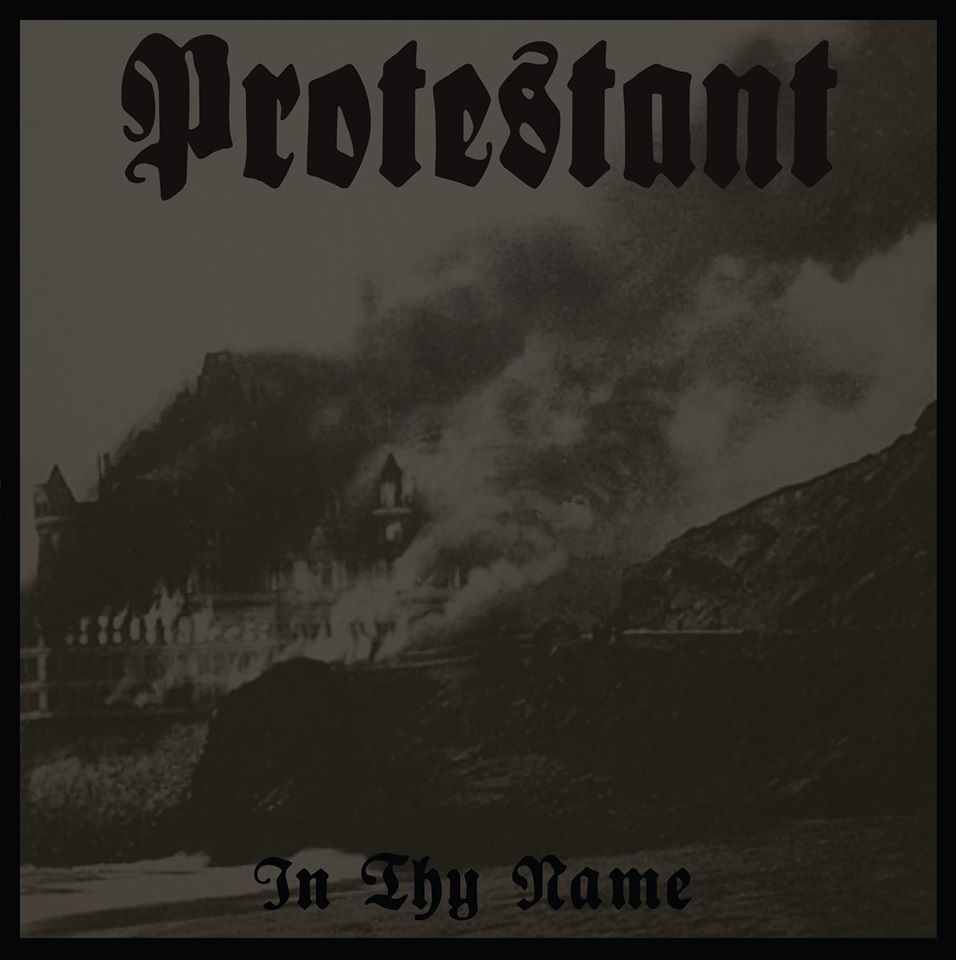 Out now and streaming in full for the first time!
From the sounds of it, Milwaukee's Protestant probably aren't a Christian band. In fact, the name may suggest a protest of not only religion as a whole, but virtually anything that comes in its path.
I submit to you the first and most likely only needed piece of evidence, the In Thy Name LP a blunt-force-trauma of a record out now via Halo of Flies/Throatruiner Records. The LP, streaming below for the first time, is black-metal meets slash-and-burn-style metallic hardcore for fans of bands like Martyrdod and the like. If you need a record to help blow off some steam, look no further.