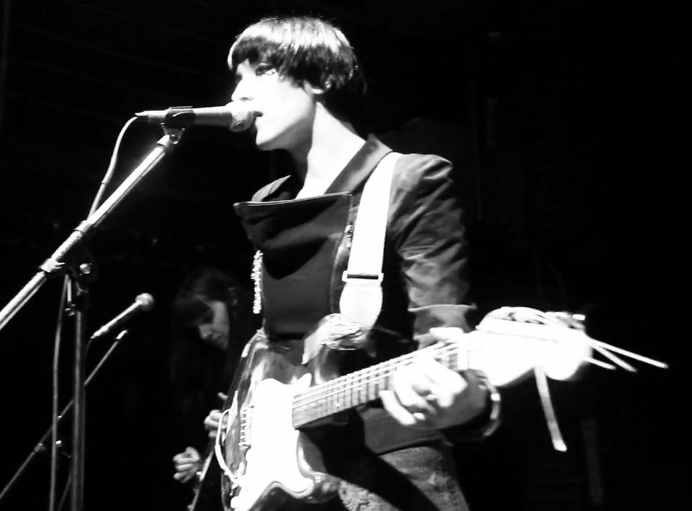 They melted our wax faces off with this live performance.
Wax Idols - When It Happens from Slumberland Records on Vimeo.
Passing on the all the bells and whistles of a fancy video, Wax Idols produced a raw black and white video for their track, "When It Happens," showcasing them performing helping to projecting their unfiltered post-punk aesthetic, very fitting with their sound. Wax Idols' new album, Discipline & Desire, is out now via Slumberland Records.