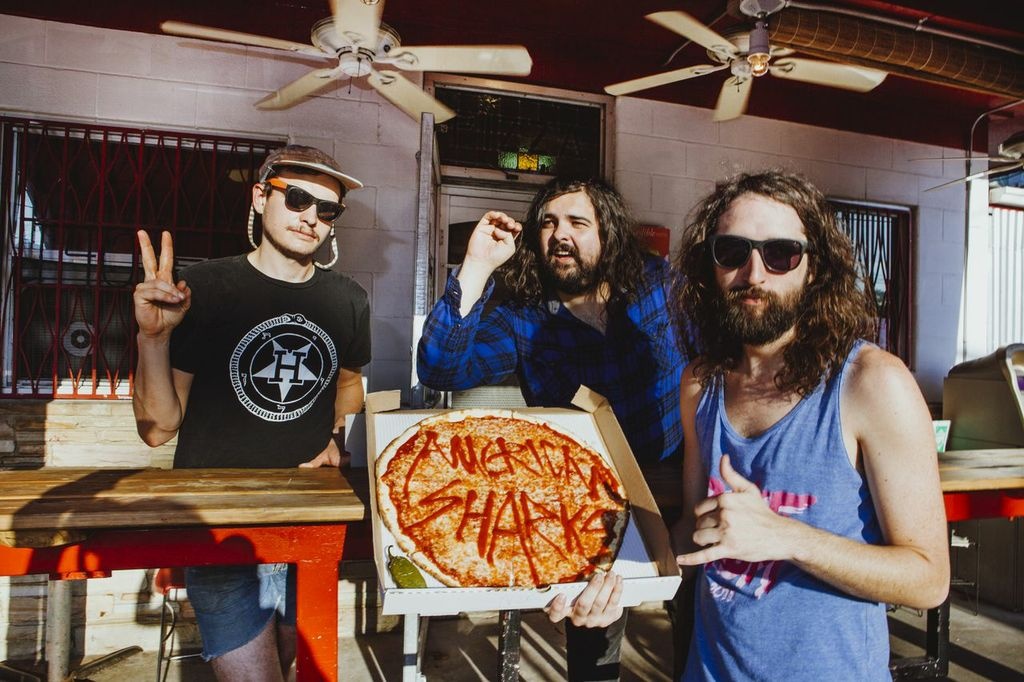 The Austin fuzz-punkers are here and they've brought beer.
American Sharks are clearly about the three P's: Pizza, partying, and Repo Man. OK, that last one was an "R." But what is an "R," really, but a "P" with a flaccid penis? (That was from a Maya Angelou poem, by the way. All credit to her.)
Watching their new video for "Overdrive," you get a pretty good idea of what these dudes smell like. Likely a mixture of crusted up marinara sauce, skunky beer, and *sniff sniff* is that a hint of bong water?
American Sharks' self-titled album drops next month and is a weekend-long party stuffed into 9 songs, with chunks of fuzz-punk being puked onto your shoes at all times. Check it out and break out the red plastic cups, dudes, it's time to party.